BARANGAY Ginebra and Bay Area shoot for the PBA Commissioner's Cup crown on Sunday in an expected thrilling finale to the championship series at the Philippine Arena.
The Gin Kings and the Dragons face off in Game Seven at 5:45 p.m.
The Commissioner's Cup finals series goes down to one final game with much-anticipation with the league's record attendance of 54,086 expected to be broken on Sunday night.
Ginebra and Bay Area have created a captivating finals series with the league's most popular ballclub battling for the title against a foreign guest team.
But the Dragons have been a tough nut to crack, with the Brian Goorjian-coached squad defeating Barangay Ginebra, 87-84, on Wednesday at the Smart-Araneta Coliseum to set up the do-or-die showdown.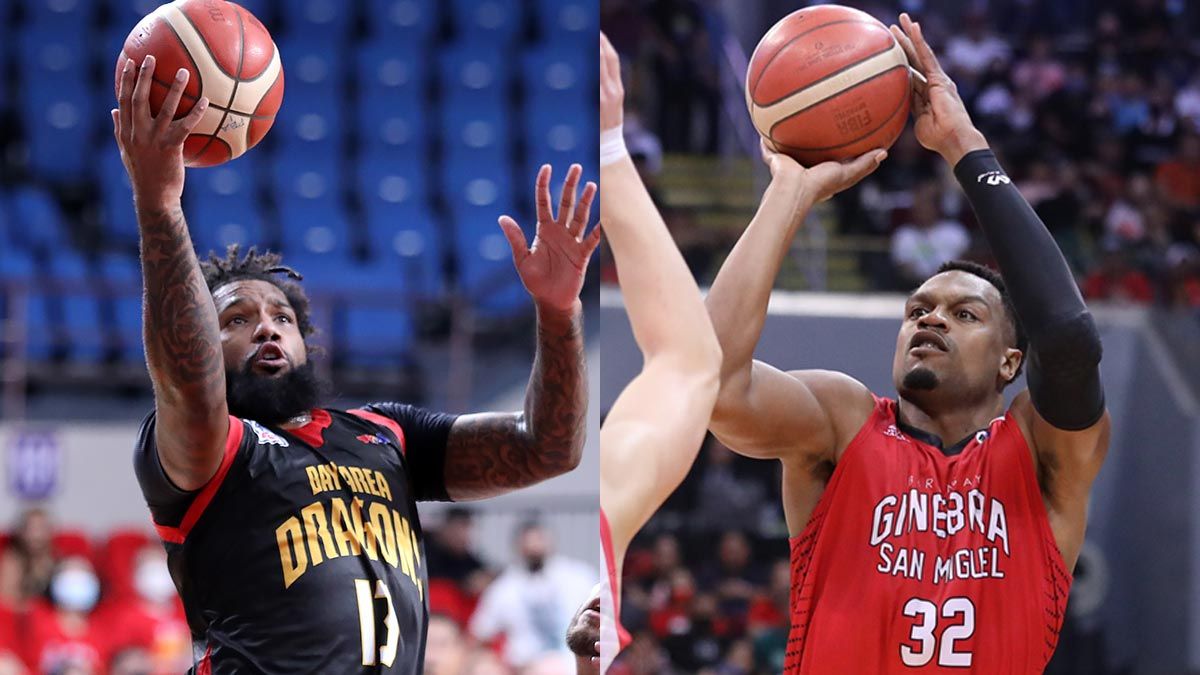 Myles Powell had 29 points in his comeback as Bay Area import after sustaining a torn tendon in his left toe, and his performance in Game Seven will certainly be crucial.
ADVERTISEMENT - CONTINUE READING BELOW ↓
Barangay Ginebra coach Tim Cone said they will be more ready this time.
"I'm not so worried about the crowd as I am worried about trying to win the game. We want to win a game for them not just for the people who are there but also those who are watching around the country," said Cone.
Cone's squad will also have to contend with the Bay Area locals led by Hayden Blankley, who have shooting well from the outside all series long including a 23-point outing in Game Six.
Bay Area will hope to break the trend as no one in the finals series have won two consecutive games.
Goorjian said he has never played in a seven-game series, let alone a Game Seven, and the experience, win or lose, will be special.
"I've never been in a seven-game series," said Goorjian. "I told them this. Best-of-three, we are losers, we are out 2-1. Best of five, 3-2, we are losers, we are out. (In Game Six) we get to step up to the plate and have a crack, leave nothing behind. Now, we are playing with the bank's money."
"I hope every seat in the area is sold out, something that nobody will forget. It's a special game of basketball and let the cards fall," said Goorjian.
The Dragons will try to contain Justin Brownlee, who had 37 points, 10 rebounds, and 11 rebounds in Game Six, but will also look to limit the production of Scottie Thompson, Japeth Aguilar, and Christian Standhardinger.