CHICAGO - After successfully undergoing surgery to repair a torn Achilles tendon around 6 p.m. last night at the University of Santo Tomas hospital, Kevin Ferrer is expected to go home sometime today.
The 6-foot-5, 200-pound forward will then begin to navigate the long and painful road to rehabilitation and recovery.
And I wish him all the best.
While injuries are part of an athlete's reality, it's sad to see it happen especially to a veteran and a good guy like the 30-year old Ferrer.
The former UST Growling Tigers star, sources told me, has a live max contract that will expire early next year. And because it typically takes six to 12 months to fully recover from an Achilles injury, the length and value of his next contract is likely compromised.
And the saddest part is that this didn't have to happen.
ADVERTISEMENT - CONTINUE READING BELOW ↓
While Ginebra and TNT are resting their core guys, with the Tropang GIGA even fielding college players, Terrafirma somehow decided to put Kevin out there where he played for two games, logging a total of 48 minutes and 39 seconds in a PBA on Tour exhibition where nothing is at stake.
Which is not surprising considering that losers like Terrafirma tend to have the propensity to engage in activities that are high-risk and yield only a low reward.
RECKLESS DYIP
And this dilapidated Dyip is also doing it to star guard Juami Tiongson who has so far logged 88 minutes and 51 seconds in three games.
Why?
I don't know.
I have, however, been informed that the decision to let the veterans rest or put them in the grinder and earn their pay is the sole discretion of the team.
Again, I reiterate, accidents happen. But the coaching staff were aware that Ferrer is 30 and had miles on his knees.
I got two words, baby. Load management.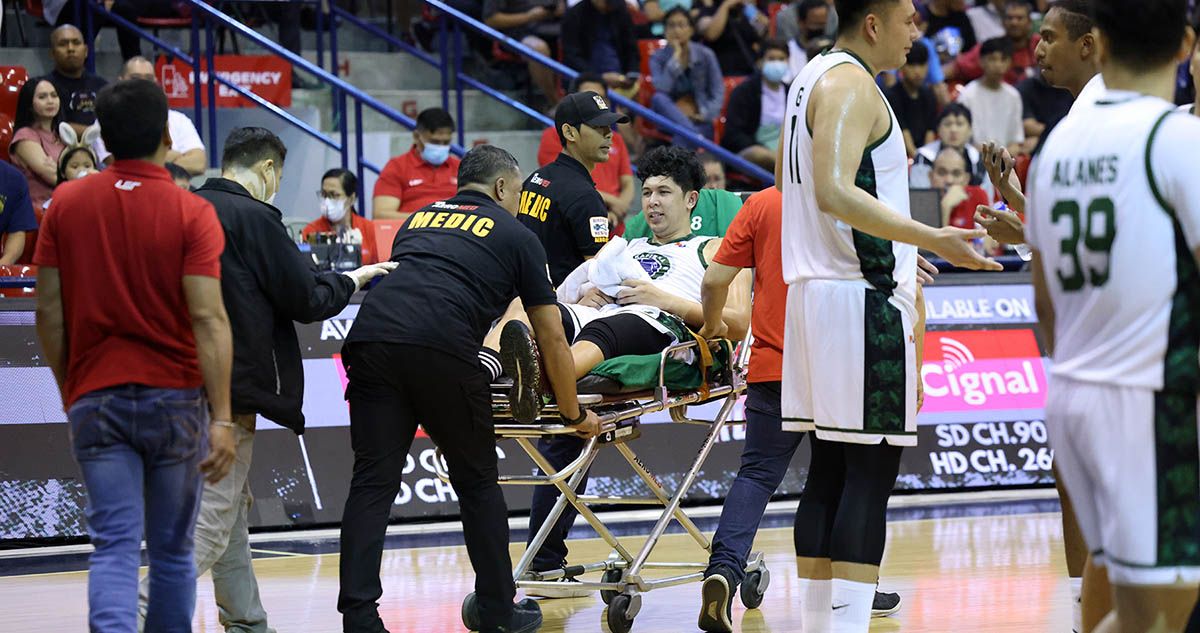 If the goal was to keep Ferrer in shape, it could have been addressed by letting him participate in practice and do light workouts with the team trainers, not playing an actual game where there are a million ways to get hurt.
ADVERTISEMENT - CONTINUE READING BELOW ↓
Anyway, this is another example why PBA players need to form a union so they will have a say on matters that affect their health and well-being. Right now, they are in a one-sided relationship that favors only the owners.
Meanwhile, Kevin Ferrer lies in his hospital bed. Pondering his future and wondering what if.
NBA FINALS. After covering Game 2 of these NBA Finals in Denver last week, I'll be heading to Miami today in time for Game 4.
It's been a riveting series so far and the viewership, at least here in the US, reflects that fans are watching, contrary to fears that this match-up of small market teams will tank in the box office.
Game 3, per an NBA press release, drew an average audience of 11,237,000.
I will join Noli Eala in his Power and Play show tomorrow live from the Kaseya Center.
See you then.
ADVERTISEMENT - CONTINUE READING BELOW ↓
Get more of the latest sports news & updates on SPIN.ph