CHICAGO - So used to seeing Blackwater log bagels to start a PBA conference, I was heartened to see the team beat Phoenix tonight, 108-105, at the Ynares Center.
But while the victory improved - a really, really, big word for this historically challenged franchise - its record to 1-1 early in this Governors' Cup, Blackwater is a long, long way from being elite.
A horrid team by most standards, Blackwater tends to fade like well-worn jeans in the fourth quarter, a nagging symptom that doesn't bode well for them moving forward.
In today's win for instance, the Bossing surrendered 36 fourth-quarter points to Phoenix and had to go through some cardiac moments before pulling through despite leading 79-69 at the end of the third quarter.
In last Wednesday's 124-102 loss to NLEX, the Bossing were similarly pounded in the fourth quarter, 40-21, turning a close 84-81 contest at the start of the final period into a rout.
Blackwater should put that Road Warriors encounter in the file labeled "the ones that got away."
Blackwater outshot NLEX 51 percent to 49 percent from the field and 40 percent to 32 percent from 3. The Bossings also dominated the scoring in the paint, 62-52, and they had significantly more assists, 32-24.
HOW DID YOU LOSE THAT GAME?
"Turnovers killed us versus NLEX," Blackwater coach Ariel Vanguardia told me via text message as he pointed out the 21 miscues they committed, 10 more than the Road Warriors.
ADVERTISEMENT - CONTINUE READING BELOW ↓
Good point, but then again, lack of discipline in protecting the ball circles back to the symptoms of a bad team.
As to the question why his team melted in those fourth quarters,Vanguardia had this to say.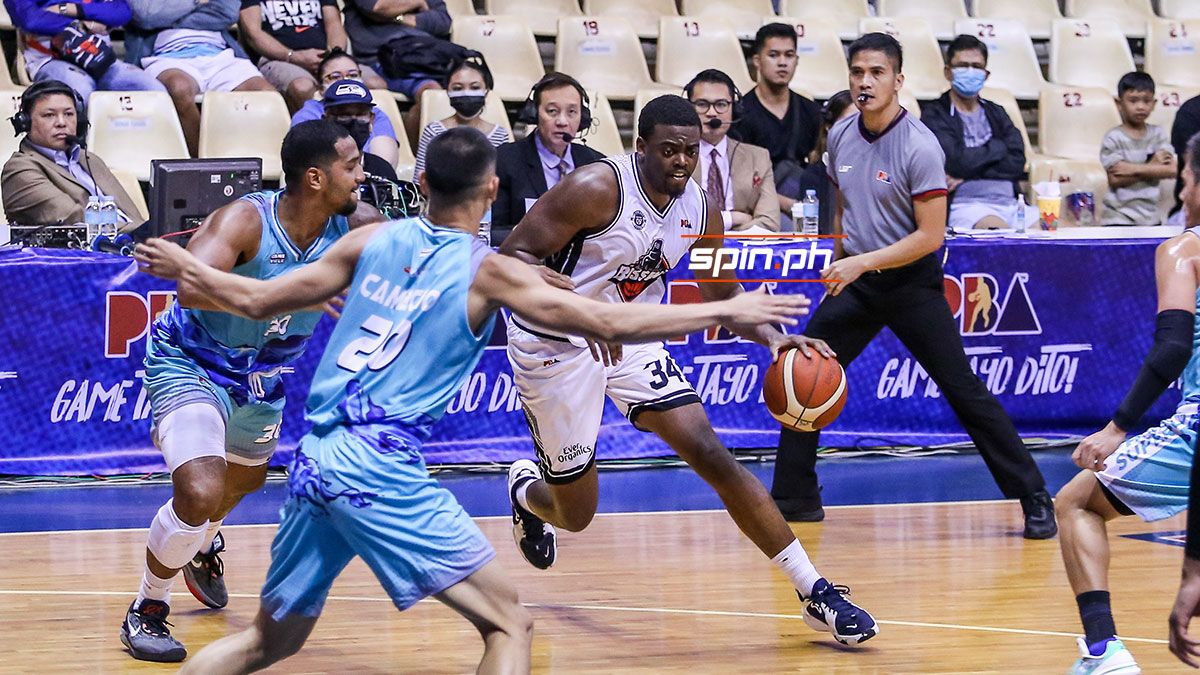 "Our import Shawn Glover is still not 100 percent. That's why we are managing his minutes after he sustained a sprain a week before the conference opening. Our big man rotation is shallow without Troy Rosario."
Fair enough.
Hopefully, Glover is nursed back to good health soon and that Rosario can report back to active duty.
For now, though, it's not looking great for Blackwater.
Up next is San Miguel next Wednesday. The Beermen are expected to make a splash with their newly-minted head coach Jorge Gallent taking over the helm.
MIKEY WATCH. In his second consecutive game coming off the bench, Mikey Williams is making a strong case to be a starter.
TNT's highest-paid player sizzled with 24 points on 8-of-16 shooting from the field and 6-of-10 from three-point distance. The mercurial guard also had 10 rebounds and seven assists in 39 minutes and 19 seconds of action.
Coach Jolas may be right all along in not starting Mikey. Doing so allows the Tropang Giga to hit two birds with one stone - they get to develop rookie Jaydee Tungcab while giving their bench a potent scorer in Williams.
The big question is: Will Mikey continue to flourish in a reserve role?
Or will he eventually pout over the demotion?