FIL-GERMAN big man Christian Standhardinger will stay a little longer after he represents the country in the Jones Cup and the Southeast Asian Games.
But Standhardinger is non-committal when it comes to an option to play in the PBA.
Although nothing is cast in stone yet, the 6-8 former US NCAA Division I player said he plans to stay in the country for two months after his stint with Gilas in the Kuala Lumpur showpiece in August.
After that, Standhardinger said he will head back to Germany to prepare for the next season of the German basketball league, where he started with the first division club MBC in the 2014-15 season before transferring to second division team Rasta Vechta and winning the MVP as he powered the squad's promotion to the first tier BBL after one year.
For the upcoming season, however, Rasta Vechta was relegated back to the second division ProA.
"I will stay here two months, I think, then I have to go home and take care of my stuff then play in the new season," he said.
[See Here's why Ray Parks, Jr. isn't part of Gilas roster for Jones Cup]
Asked if he's mulled over joining this year's PBA draft, the 6-8 cager didn't provide a clear answer.
"I don't know," said Standhardinger, who blew a cake to mark his 28 birthday during Gilas practice on Tuesday night. "We'll see. We'll see if somebody wants me."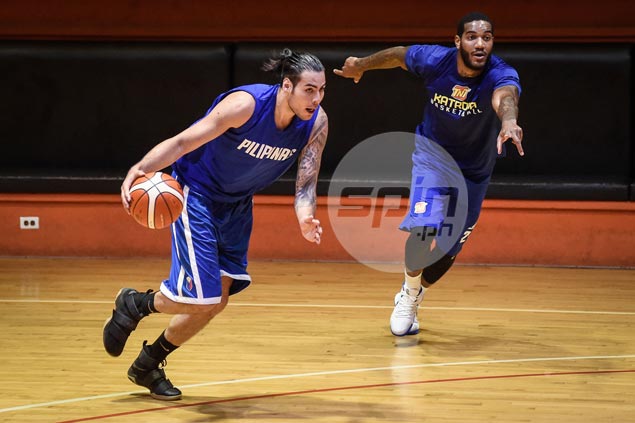 For now, Standhardinger said he is focused on helping Gilas claim the championship in the Jones Cup which unfurls on July 15.
He is also part of the PH team for the SEA Games.