CHRISTIAN Standhardinger will still be vying for a grand slam after all.
Standhardinger kept his title bid alive on Wednesday after NorthPort came away with a stunning 126-123 win over top seed NLEX in triple overtime to advance into the semifinals of the PBA Governors' Cup.
Standhardinger played a huge game on Wednesday, finishing with 33 points and 23 rebounds in upset victory. He also saw action for 61 minutes and two seconds, the longest ever for a local in a game.
The win means that Standhardinger can still complete a personal grand slam. The Fil-German won two championships this season with San Miguel, but was traded midway in the Governors' Cup to NorthPort in exchange of Mo Tautuaa.
But Standhardinger said the grand slam is the farthest in his mind, especially with NorthPort battling a tough team in the best-of-five semifinals in Barangay Ginebra.
"I'm not thinking about it," said Standhardinger, referring to a grand slam. "Ginebra is an amazing team and, for me, the team to beat in this conference. We have to give our best. They have a winning culture for a long time. They are the established. We need to prepare good and play hard and that's all you can do. Ginebra is a very good team and they are very well-coached. We have to get focused now."
Continue reading below ↓
Recommended Videos
"Top four is already a huge accomplishment. I cannot say that enough," said Standhardinger.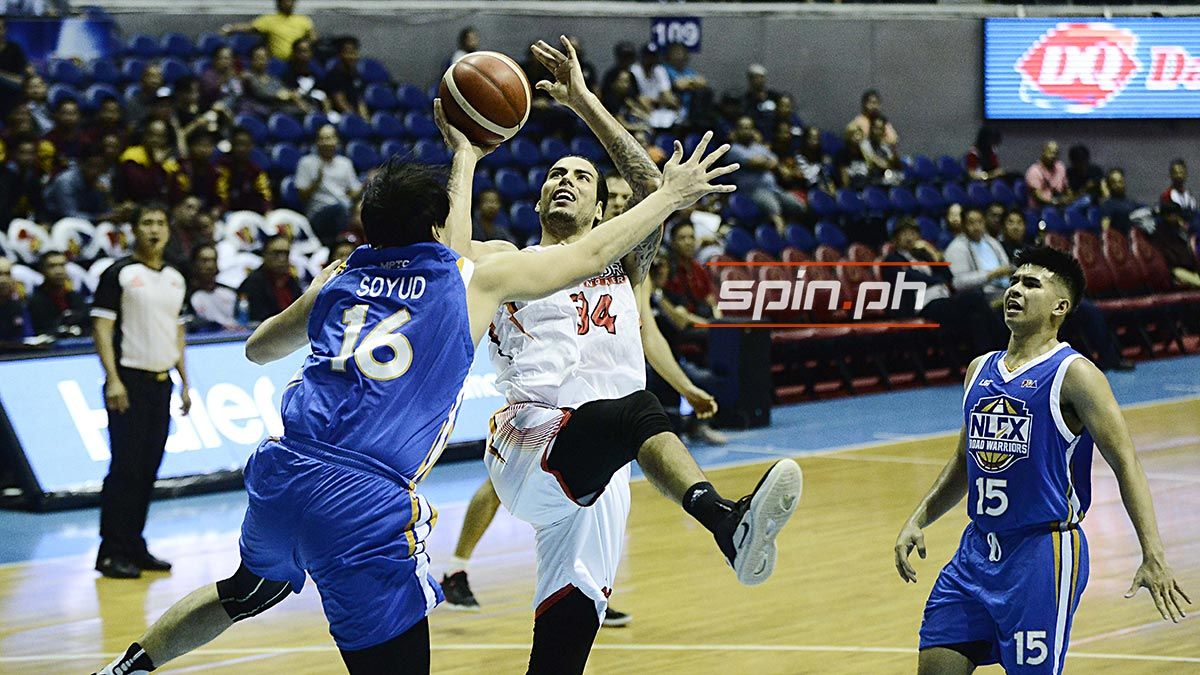 Standhardinger, however, said reaching the semifinals of the Governors' Cup is already a huge achievement for a team that struggled their way to the quarterfinals before becoming the eighth seed.
"To be honest with you, I'm so happy about making top four with this team. We are a young team. We just got together one and a half months ago. This is huge. We should really celebrate that you are under the best four teams this conference. This is a huge accomplishment," said Standhardinger.
Standhardinger made it clear that they are still looking to accomplish a lot more this conference, but it will be a hard task as they begin their semifinal series against Ginebra beginning on December 14.
"Obviously, we are going to try our best. But we are on a right track to really create a winning culture. No matter if we make it to the finals or not, the team needs to be very proud of themselves," said Standhardinger.
Standhardinger was proud of the effort of the team after recovering from 16 points down, surviving big shots by NLEX, to win the game in three extra periods.
"It was amazing. I'm very happy that you don't see. I'm just so tired. I'm just like calm and happy. I'm proud of my guys. We never stopped fighting. We were down, we came back. I'm very honored to be part of this team. They did amazing. They kept fighting. I can't ask for more. I'm still proud of this team if we would have lost. At the end of the day, we gave all we've got. I'm happy that I'm proud of this group of people," said Standhardinger.