CHRIS Tiu has had a lot of highlights in his basketball career - from Xavier School to Ateneo to Rain or Shine in the PBA.
It had its lows, too.
One was how the many-time national player ended up in the wrong end of boxer-turned-basketball-player Manny Pacquiao's first basket in his brief, and shall we add forgettable, PBA career.
That happened on October 25, 2015 when the then rookie Pacquiao, who was 0-of-6 the pro league up until that point, rose from the deep left corner and, with tongue wagging ala Jordan, hit the baseline jumper off - you guessed it - Tiu.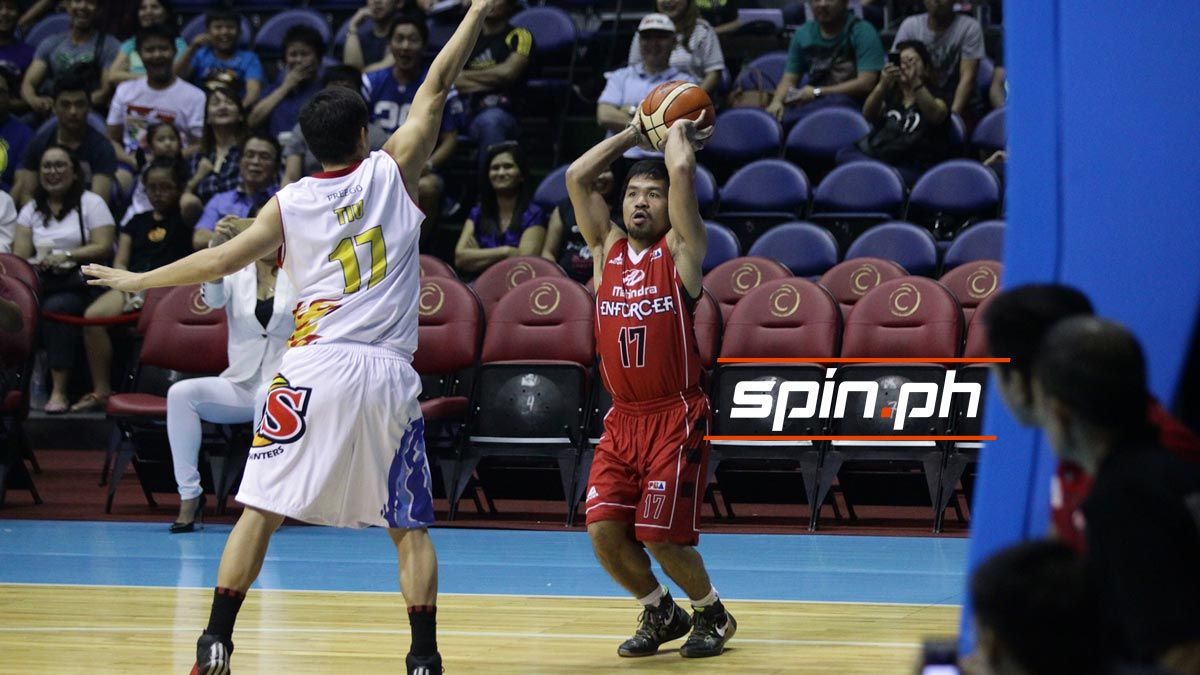 Continue reading below ↓
Recommended Videos
Tiu would later shrug it off in an interview with reporters after the game (Tiu doesn't mind seeing Pacquiao score first career basket off him).
But in an Instagram post on Wednesday, the recently retired PBA star revealed his coach at Rain or Shine then, Yeng Guiao, didn't let him off easy after that incident.
"My favorite memory with coach Yeng was when kuya Manny Pacquiao scored his first PBA field goal on me because of my poor defense and he called me out and said, 'You will forever be posterized!'" Tiu recalled.
His former ROS teammate, Paul Lee, was just as amused recalling the dugout scene after that Pacquiao basket.
"The best yung scene sa dugout after that basket lmao," Lee posted.
That line formed part of a lengthy Tiu social media tribute to Guiao, who drafted him with the No. 7 pick of the 2012 PBA draft for Rain or Shine and coached him for four years. He also coached Tiu in the 2018 Asian Games in Indonesia.
Before Guiao, Tiu, 33, had previously thanked his former coaches Norman Black and Sandy Arespacochaga and Serbian coach Rajko Toroman, who took in Tiu in the original Smart Gilas program.
See the full post: