IT doesn't matter for Chris Ross if he suffers another busted lip courtesy of Terrence Jones if it would mean another victory for San Miguel Beer in the PBA Commissioner's Cup finals.
"You can pull my lip off if we win three more games. I'll go buy a new one," said Ross in between smile after Jones left him with another bloodied lip in a 127-125 double overtime win in Wednesday night's Game 2 at the Smart Araneta Coliseum.
Ross finished with 25 points on 7-of-11 shooting from three-point range and had six rebounds and four assists in the win that tied the title series at 1-game apiece.
But it was his defense on Jones with 21 seconds left in the first overtime led to the ejection of the prolific TnT import after committing a second motion by hitting Ross in the lip with his forearm.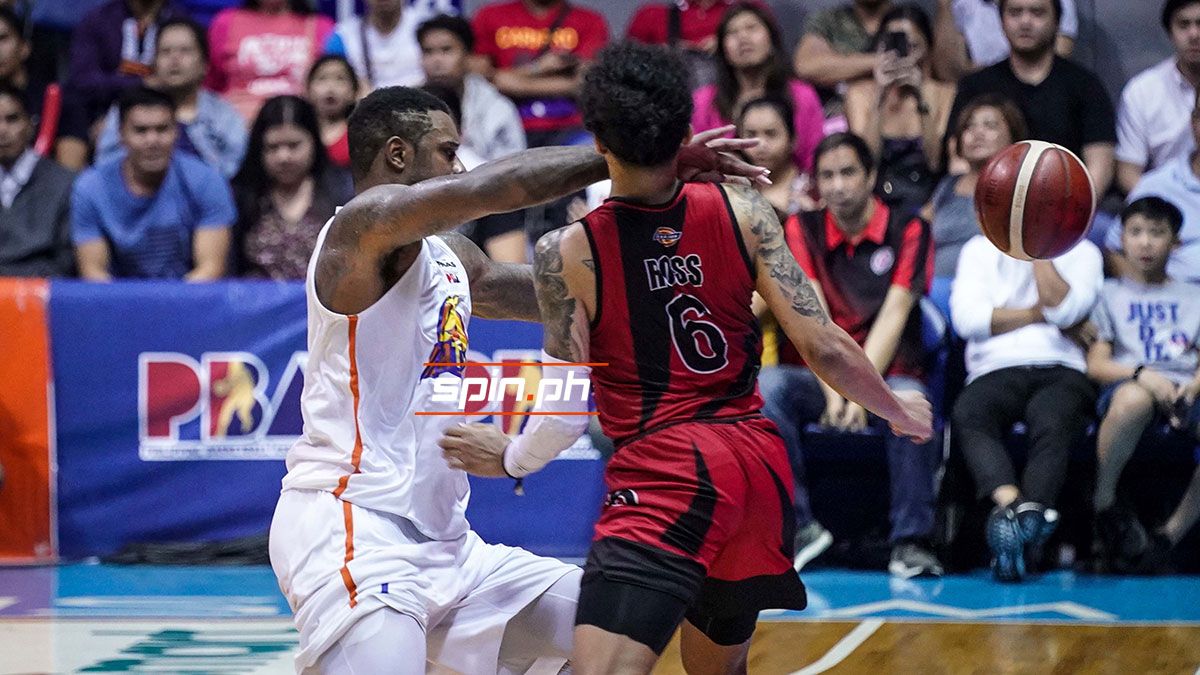 Ross was also left with a busted lip in the series opener when Jones elbowed him in the face while trying to dribble past the veteran San Miguel Beer guard. The former NBA player was whistled for an offensive foul afterwards.
"He hit me. I've got two busted lips from the same person," acknowledged the two-time Defensive Player of the Year in the post-game presser.
But this being the final, the Fil-Am guard from Texas said mind game is his business as far as trying to slow down Jones is concerned.
"I mean he's a great player. He got playing some mind games, and I play mind games out there. If he's not mentally strong enough for it, then that's his fault," said Ross.
And it will be the same thing all over again for the rest of the series, according to Ross.
"Finals you've got to bring out everything. I'm not doing anything dirty. I'm not talking thrash, I'm just playing mind games," he said. "When the stakes are these high, you've got to bring out all the stuff that you got."
"I've done over to this group (TnT) before too, they know me. This league knows what I do. And I'm doing anything I can to help my team wins."
Even to the extent of another busted lip.
Recommended Videos