CHRIS McCullough initially didn't show it but he was really too tired when everything was all over in the PBA Commissioner's Cup finals.
The San Miguel import was too fatigued by the end of Game 6 Friday night that he couldn't even completely cut off the net by himself in the din of the Beermen's celebration for their latest championship.
Teammate Chris Ross had to come to his aid and do most of the traditional net-cutting.
"He said he was tired, man," said a smiling Ross when asked about the matter.
"He was up there, I think his legs were shaking, his arms were shaking," added Ross of McCullough. "He couldn't even cut the net. So I did the rest of it for him, and left one up there for him to finish."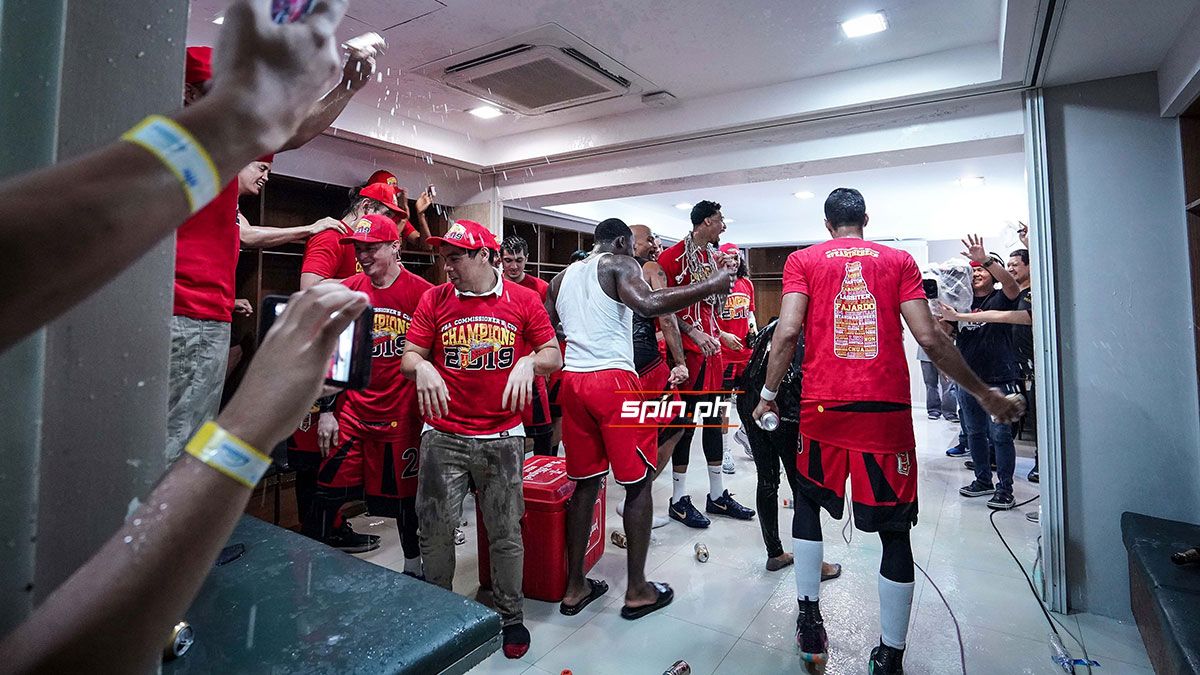 That the air-conditioning unit inside the Smart Araneta Coliseum conked out in the first half made matters worse for the former first-round pick of the Brooklyn Nets.
"I don't know what they do with the aircon today but he was gassed. Like at halftime, he was telling me he's so tired, he's never been in this hot (playing situation)," said Ross.
But the 24-year-old McCullough was a workhorse on the floor, scattering 35 points and 13 rebounds to help the Beermen clinch the win, 102-90.
He scored 21 of his output in the second half as San Miguel put the game – and the title – away from the grasp of TnT.
Recommended Videos