CHRIS Newsome hit his first triple-double of his PBA career on Sunday in Meralco's victory over Phoenix Pulse in the Governors' Cup.
Newsome had an all-around effort as he had 13 points, 12 rebounds, and 11 assists to be one of the key players in the Bolts' 111-94 win over the Fuel Masters.
The Meralco cager paid tribute to his teammates for hitting the triple-double as the feat proves the team effort the Bolts have been showing as of late.
"I think that's my first career triple-double in the PBA," said Newsome. "I got pretty close a few times but it's nice to finally get it. The triple double comes down to not only just me but also my teammates. Definitely want to give a lot of credit to my teammates for knocking down shots. That made it a lot easier for everyone actually."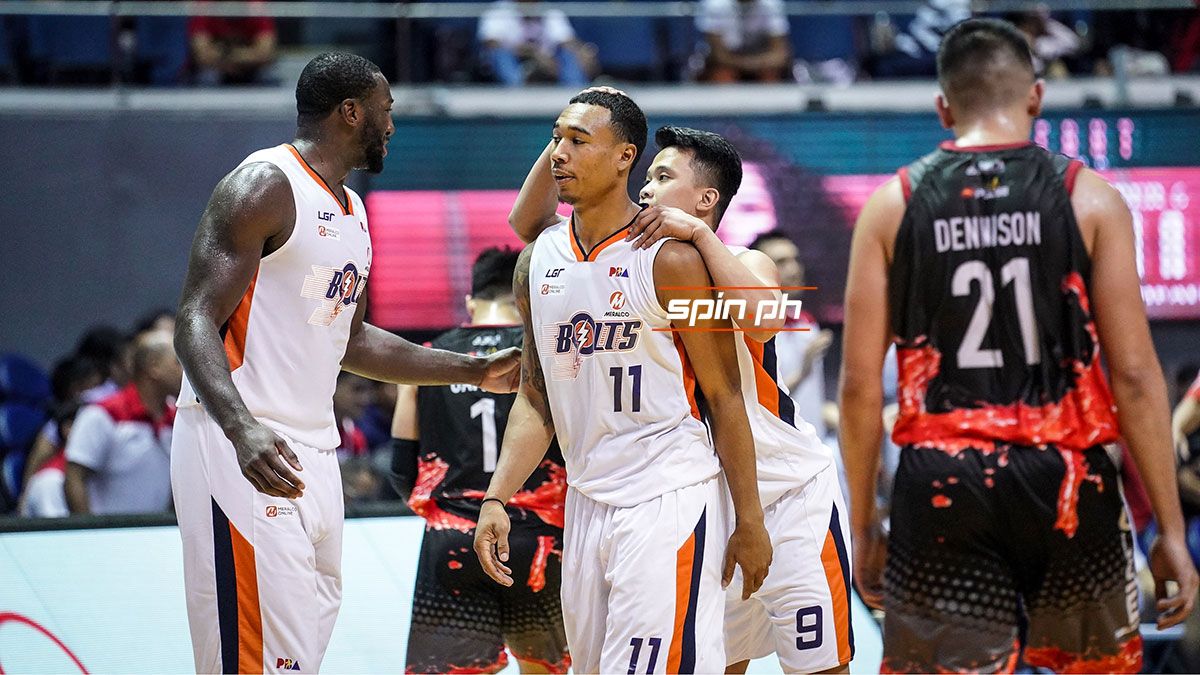 Continue reading below ↓
Recommended Videos
After Sunday's match, Newsome likes that everyone has been contributing in Meralco's win which is now its second in a row. Newsome was one of five players in double figures for the Bolts in the win.
"It's hard to predict who to guard. That just kind of opens it up for AD (Allen Durham) in the middle and that's what we are going to have to do to keep replicating that formula if we want to be successful and try to make it back to the finals," said Newsome.
Defense was also a big key to the offense of the Bolts, according to Newsome, as they were able to get quick points thanks to solid stops. Newsome was a recipient of those easy points after he was able to score on a dunk djuring the match.
"That's a big help for us. We don't have to work as hard to get our points. As long as we keep our defense up, that will help get those easy points and not be so forced and pressured to play halfcourt basketball," said Newsome.