CHRIS McCullough isn't really worried with San Miguel almost squandering a stellar start as his side pulled off the 127-125 double overtime victory over TNT to level the series at one game apiece in the 2019 PBA Commissioner's Cup Finals on Wednesday.
"Not really," he quipped.
The Beermen looked poised to cruise to the easy win as a scorching 11-of 17 three-point shooting in the first half, coupled with the KaTropa's lackluster 1-of-11 shooting from deep led to the former grabbing a lead as high as 17, 56-39, and a 59-45 halftime lead.
TNT, however, did not fold as it rekindled its touch from beyond the arc with Jayson Castro and Troy Rosario bringing their side back and even making a game out of it, which even saw Game Two reach a pair of extra periods before San Miguel pulled off the squeaker.
"Basketball is a lot of back-and-forth game. They might go on a run, we might go on a run, and it's a long game," said McCullough, who fired 32 points, 22 rebounds, seven assists, two steals, and a block.
What's important for the former Brooklyn Net is how the Beermen were able to pull together when it mattered the most.
Continue reading below ↓
Recommended Videos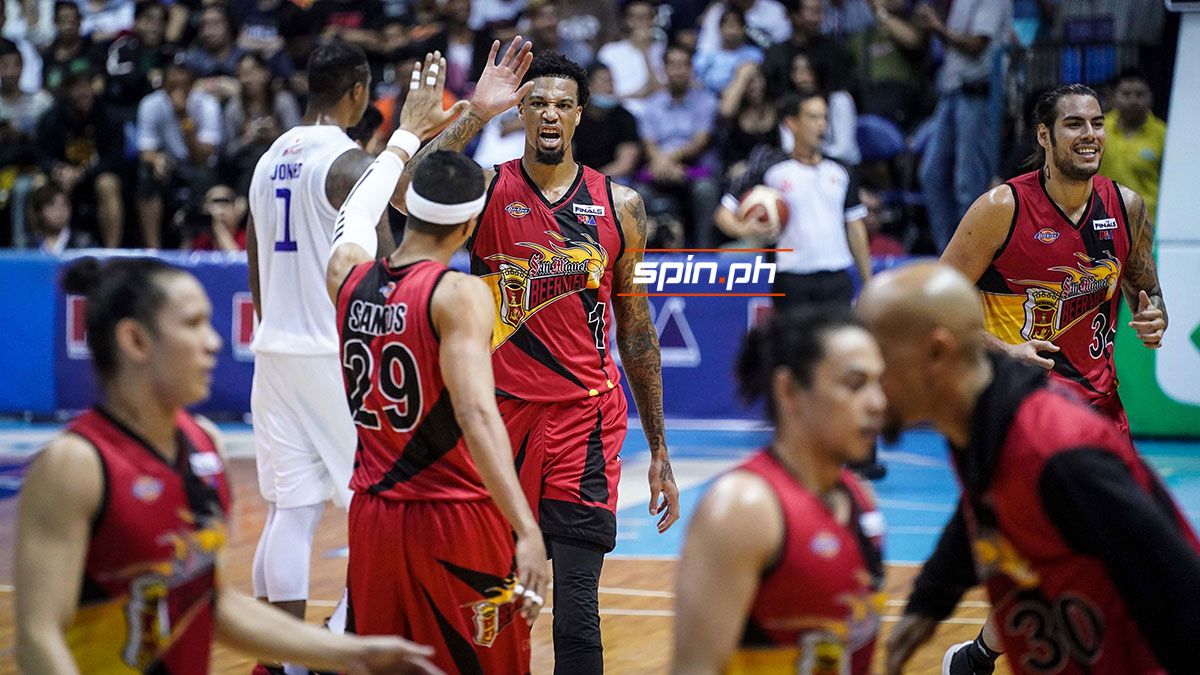 That could not be said for the KaTropa, where import Terrence Jones hit the showers near the end of the first overtime after a pair of technical fouls, as well as Troy Rosario picking up his sixth foul with 1:15 left in the second overtime.
"The game of basketball, you gotta finish the game and that's what we did," McCullough said. "We got a stop, we got some rebounds that we needed, and got some steals. (Chris) Ross got a steal and a lay-up and we finished the game."
San Miguel and TNT break the tie on Friday for Game Three.