CHRIS Lutz is now an unrestricted free agent - and technically free game for all PBA teams interested in signing him up.
But it is doubtful if the San Miguel guard is going anywhere soon.
When the Beermen signed up Michael Mabulac recently, the reigning PBA Philippine Cup champions relegated David Semerad to its reserve/ injured list - the 15th and last spot in the lineup - and dropped Lutz to UFAWR2S (unrestricted free agent with right to salary) status.
That means other teams can sign up the SMB guard, a former Gilas Pilipinas standout who - when healthy - is still one of the best gunners in the pro league.
While other teams are now free to tab the services of the 31-year-old Fil-American, in the end Lutz still has the final say on where he wants to play.
[See Waiting game for SMB as Lutz 'slow to recover' from injuries]
Under league rules, players with unrestricted free agent list with rights to salary status have all the right to reject any of the teams interested in their services outside of their mother ballclubs.
"It should have the consent of the player. Kung ayaw niya, hindi siya pwedeng ma-acquire ng team na gusto siyang kuhanin," explained PBA deputy commissioner Rickie Santos.
Continue reading below ↓
Recommended Videos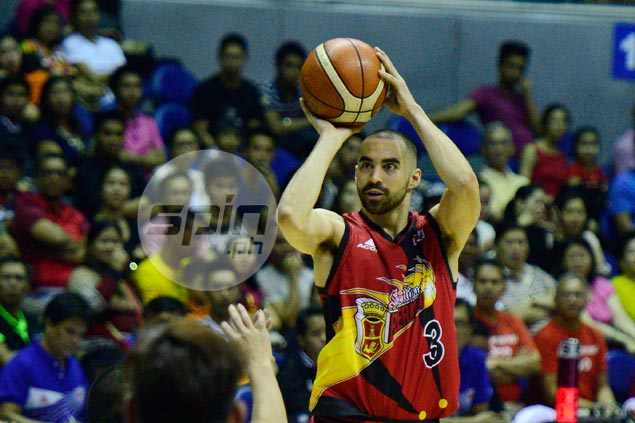 Lutz still has a live contract with the Beermen that will have to be assumed by the team that will pick him up from the free agent list.
However, Lutz's status is uncertain. He has been out of action since the Commissioner's Cup last year and went back to the US to undergo treatment and therapy on a hip injury last August.
When asked for an update on Lutz's status after an overtime win over Rain or Shine on Friday night, all SMB officials could say is that the player still has a live contract with the team and is still recuperating from injuries.
[See Lutz still one of PBA's top guards, only needs to get confidence back, says Toroman]
He hasn't been seen in games lately, although SMB management still put him on its active roster when the new season started - that it, until the recent decision to drop him to the UFAWR2S list.
A lot of coaches, primarily former Gilas coach Rajko Toroman, believe a fully-fit Lutz is a legitimate starter if given the minutes he hasn't quite enjoyed at SMB in Leo Austria's time in charge.
Then again, it's Lutz who has the final decision.
"Usually in such case, the player and his mother team already had an agreement between them that the player will stay," added Santos. "Otherwise his mother ballclub will not put him on the free agent list just like that."