ONLY one conference separates the current batch of San Miguel Beermen from basketball immortality.
After ruling the first two tournaments of this PBA season, most recently the Commissioner's Cup, the Beermen are on the cusp of capturing their second grand slam in franchise history.
Can anyone stop them from achieving the rare feat in the Governors' Cup?
We asked two multi-titled PBA coaches on which team, or teams, they think can deny the Beermen in their bid to become only the second team in league history to win the Triple Crown twice after Crispa.
Gilas Pilipinas coach Chot Reyes, however, admitted that the grand slam is for the Beermen to win or lose.
"Honestly, I don't think there's any one team who can beat San Miguel if they're playing at their best," the eight-time PBA champion coach said. "That's how good that team is. I think the only team that can stop San Miguel is themselves."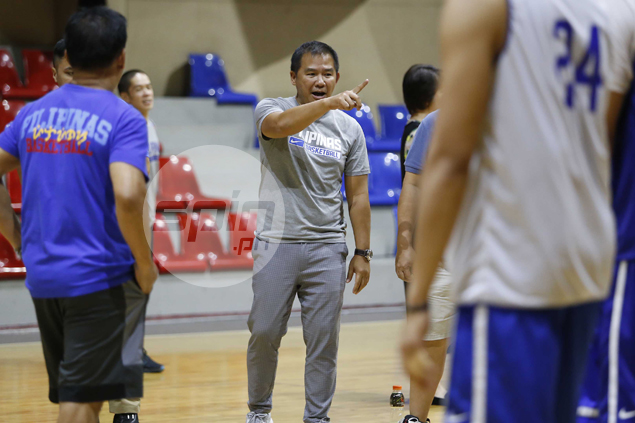 Reyes, winner of nine PBA championships and a five-time Coach of the Year awardee, points to the current Beermen's 'great chemistry' when asked what separates this team from the rest in the league.
"It's not only a question of talent or depth, but it's a combination of great coaching and great chemistry," he added. "They have a group of players who know how to play with each other – that's very important."
Reyes said there are "some teams with the same talent level and depth of the Beermen," but they don't have the same cohesion as San Miguel's flagship franchise has.
"They don't have the kind of understanding and knowledge on how to play with each other that San Miguel has," the Gilas coach said.
Asked which teams can at least stand toe to toe with the Beermen, Reyes declined to name a specific team, but cited the import will prove to be a major factor.
"The only team I think that will have a chance is the team that will have a super import, and it's too early to tell now how the imports will fare," Reyes said. "It remains to be seen."
Jong Uichico, who owns the fifth-most PBA championships among coaches with eight titles under his belt, echoed Reyes's sentiment, saying the chances of a team spoiling the SMB party depends on its import.
The national team deputy coach, though, rattled off the four teams that he feels have a shot at stopping the Beermen - a team, by the way, that he led to six league championships.
Here's why.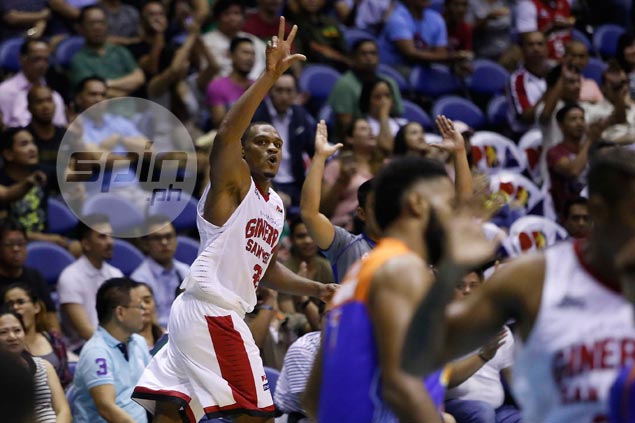 GINEBRA
One club that has the chemistry and is blessed with a super import is the Ginebra, which is defending its title behind returning import Justin Brownlee.
The Gin Kings gained even extra cohesion with the do-it-all reinforcement by also fielding him in the Commissioner's Cup where the 6-foot-5 forward stood tall in a conference with a 6-foot-10 import height limit, averaging 28.3 points, spiked by 2.7 triples, along with 11.1 boards, 5.1 assists, 2.2 steals, and 1.9 blocks in 38.8 minutes in the eliminations.
"They made it to the semis (in the Commissioner's Cup) with Brownlee, so what more in a six-five (import height limit) conference, 'di ba?" Uichico said.
If that's enough to make their case, the Gin Kings are also parading fit-again Greg Slaughter, who's expected to provide inside presence as well as flash his newfound three-point shooting touch.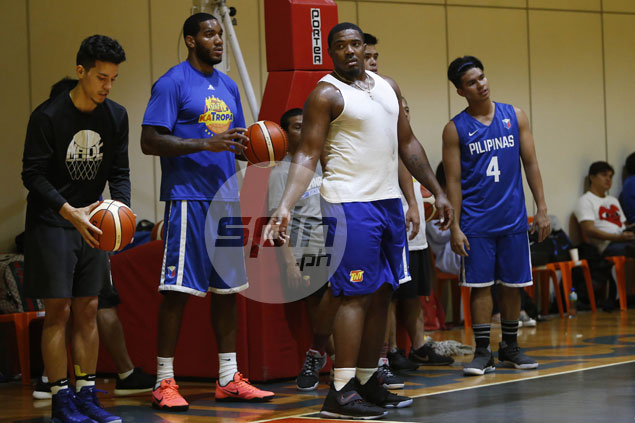 TNT KATROPA
The Texters definitely can't wait to take a crack again at San Miguel after the Beermen clinched the midseason tournament at their expense in the finals.
And they have the tools and a similar powerhouse lineup with a mixture of veterans and young guns to do so.
TNT is also fielding a wide-bodied, yet deceivingly quick reinforcement in Michael Craig, who coach Nash Racela said can play all five positions.
"Talk 'N Text will always be there (as a threat to SMB)," Uichico said.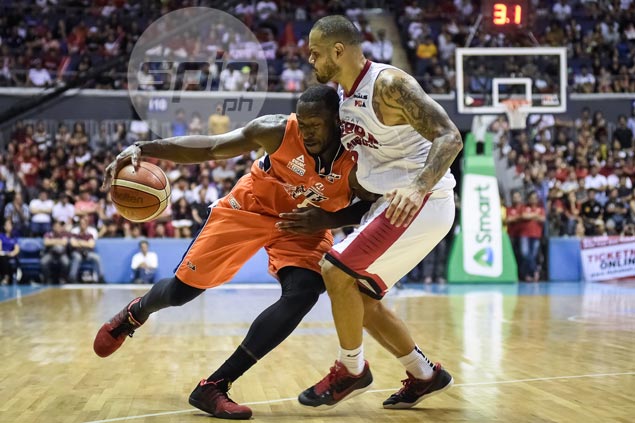 MERALCO
Recent history suggests the Bolts always save their best for last, peaking in the Governors' Cup, considering they reached the finals of last year's edition just two conferences after finishing dead last in the all-Filipino conference.
The Bolts had a similar start this season, ending up second to last spot in the Philippine Cup, before barely missing a semifinal spot in the recently concluded Commissioner's Cup, dragging eventual finalist TNT KaTropa to the limit in the best-of-three quarterfinal series.
After falling short in the Governors' Cup Finals against Ginebra last year, the Bolts try to get over the hump this time and challenge San Miguel Beer in its quest for greatness behind returning Best Import Allen Durham.
"Meralco didn't make it to the semis, but they're still a Top Five team," Uichico said.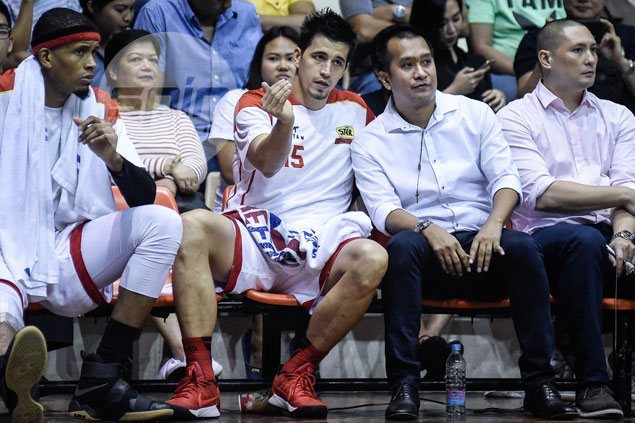 STAR
The Hotshots are another squad seeking to get a shot at San Miguel Beer again after they lost to the Beermen, 3-1 in the Commissioner's Cup semifinals.
Coach Chito Victolero has a promising, young roster that's starting to mature, as evidenced by its win against the Beermen in Game One of the Final Four, before they lost their next three games as the absence of veteran big man Marc Pingris took its toll.
The Hotshots are fielding a new, untested import in Cinmeon Bowers, a burly slotman who the Hotshots are hoping can match up well with SMB's own undersized – but already proven – big man in Wendell McKines.
"Alam natin yung kalibre ni McKines, so we know he'll be a good fit for San Miguel, so depende na dun sa import ng mga ibang team," Uichico said.