PUERTO PRINCESA - League chairman Patrick Gregorio announced on Saturday that outgoing PBA commissioner Chito Salud has accepted the newly-created position of president and chief executive officer of Asia's first professional basketball league.
Emerging from an hour-long meeting with the PBA board, Gregorio said the new position empowers Salud to oversee the league's administrative operations while working hand in hand with the soon-to-be-named commissioner.
Gregorio said the game commissioner will also function as chief operating officer.
"We have finalized the restructuring of the reorganization of the PBA, and effective immediately, the PBA will have a president/chief executive officer, and that new CEO is Atty. Chito Salud," Gregorio told the media at the Aziza Hotel.
"And we will look for the next game commissioner."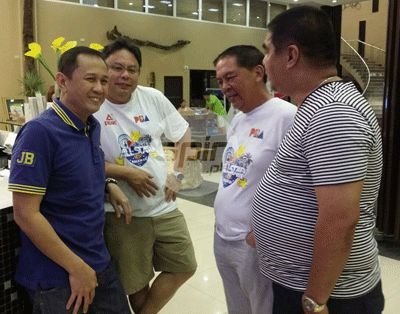 Continue reading below ↓
Recommended Videos
For the time being, Salud will be taking the dual role of president/CEO and game commissioner, pending the completion of the board's search for the PBA's new chieftain.
Gregorio reiterated that the growth of the league in its first 40 years of existence meant increasing pressure in handling the day-to-day operations, thus, paving the way for the board's unanimous decision to create the president/CEO position.
"We still wanted to grow and we feel the CEO can help us grow this league," said the league chairman.
"Meron na po siyang gagampanang trabaho at kasama niya rito ang game commissioner para yung concentration pagdating sa game officiating at technical, nandun na kay game commissioner," he added.
On the other hand, Gregorio also revealed that the "fourth man" in the search committee for the new commissioner/COO is the head-hunting firm Global Executive Solutions Group (GESG).
The PBA chairman declined to name the list of candidates for the next commissioner, though he explained that GESG will provide vital inputs to help the search committee pick who can best succeed Salud.
Gregorio also mentioned that the board intends to make a careful review of the PBA by-laws, in the hope of amending it and make it more attuned to the times. The last time the league's by-laws was amended was in 1994.
As president and CEO, Salud will be in charge of the league's marketing, administrative and finance division while the commissioner will be in charge of game-related matters in the PBA and D-League.