A CHANGE of shoes appeared to result in a better accuracy for Marcio Lassiter in San Miguel Beer's 96-88 win over Star in the PBA Philippine Cup on opening-day Sunday.
Wearing a Jordan 4 Retro "Toro Bravo" pair to start the season, the SMB sniper went scoreless in the first half where he missed all his five shots, including three from beyond the arc.
That prompted him to switch to Kobe 11 EM Blackout at the intermission, and it resulted in him finishing with nine points, although he still missed all his six treys and shot just 4 of 14 from the field overall.
"The shoes, I don't know, I can't say," Lassiter said after the game. "I didn't do well in the first half, so maybe to say that (it was the difference), I doubt it. I don't know."
"I got good shots in the first half; I just didn't make them, so second half, some of the shots went in, and once I got one, it started go a little bit more, but I don't want that (shoes) to be the reason," he added.
"I'm not counting that as a reason – not yet."
[See New season, same, old story as SMB frustrates Star with big finishing kick]
Continue reading below ↓
Recommended Videos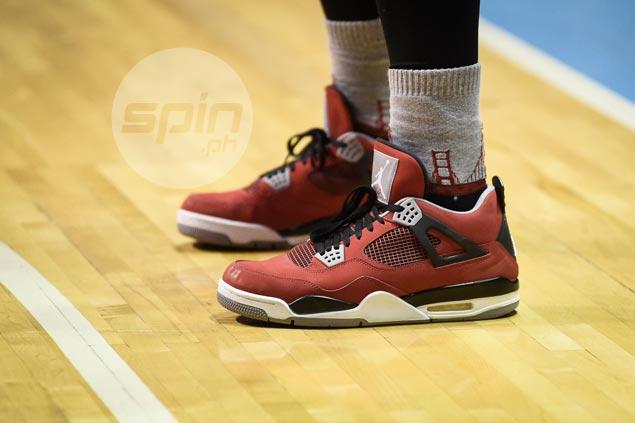 With June Mar Fajardo and Alex Cabagnot doing most of the offensive work, Lassiter contributed on the defensive end as he tallied eight boards, four steals, one block, and one assist in 41 minutes as a starter.
"We still got a lot to work on," Lassiter said of SMB's start. "Star did a really good job attacking our weakness, so we really need to do a better job at that, and closing out quarters, they had a big third quarter, so we don't want to have those kinds of quarters, so we got to learn from that.
"But, at the same time, we only held them to nine points so that was a tremendous job in the fourth quarter," he added.
PBA Updates