CONVERGE coach Jeff Cariaso acknowledged that he is surprised with the showing of Maverick Ahanmisi early in the PBA Season 47 Philippine Cup.
Cariaso said it is difficult for a player to get his rhythm without the benefit of preseason preparation, even though he knows that Ahanmisi's work ethic will put him in shape.
Ahanmisi returned to Manila at the start of the season but was not signed to a contract until after Converge's first game of the season.
"I'm going to be honest. Yes, I'm surprised because I know the kind of work ethic he has. But when you miss the whole preseason, it's a little bit scary going to the conference. It was a worry of mine," said Cariaso.
"But again, the veteran that he is, he was in shape but wasn't in basketball shape. With Mav and a guy like him, it just takes a couple of weeks to get back in the grind of things, being able to practice and practice hard. And that's what he did. And it is showing in the games," he added.
ADVERTISEMENT - CONTINUE READING BELOW ↓
Ahanmisi was clutch for Converge on Wednesday as he had 14 of his conference-high 17 points in the fourth in the FiberXers' 97-84 win over Terrafirma.
His play raised his averages to 12.8 points, 6.0 rebounds, and 5.3 assists after he hauled eight boards and made eight dimes in the match.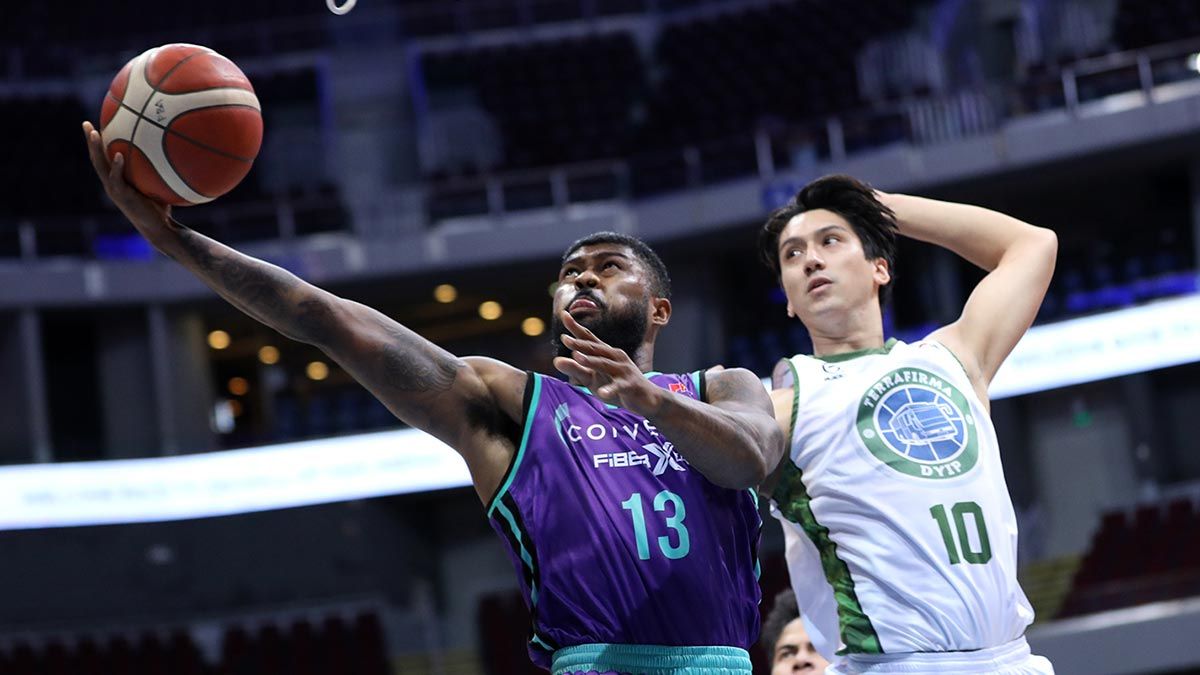 Mavericks Ahanmisi is averaging 12.8 points and six rebounds.
"Mav is a vet. He is one of the guys that we are relying on heavily to carry us. With our young core, with our young team, we want him to step up in all aspects not just on the court," Cariaso said.
"I'm not surprised with what Mav did tonight. He is always getting ready. He is always focused. He is a leader off the court also. He is teaching the guys and talking to the guys a lot. We need his guidance and leadership not just on the court but also off," said Cariaso.
Get more of the latest sports news & updates on SPIN.ph