APPARENTLY, the PBA has had enough of Calvin Abueva's antics and the commissioner deemed it fit to not only slap a hefty P70,000 fine but, for the first time ever, hand out an indefinite suspension to 'The Beast.'
"Commissioner (Willie) Marcial said that he had to impose the penalty of indefinite suspension to instill discipline and maintain professionalism in the league," the league statement explained.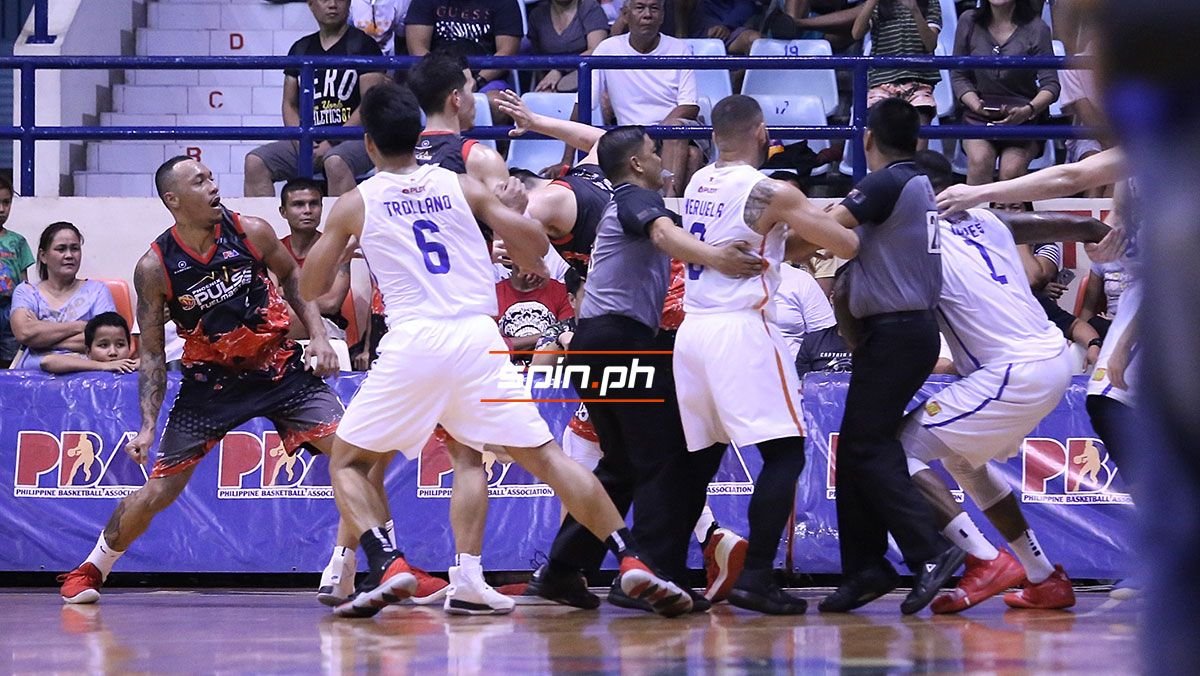 Marcial said "he can no longer allow Abueva to continue with his offensive and obnoxious on-court behavior against the fans and his fellow players, which the fiery player is known for."
There are questions on how long the indefinite suspension would be, though the league said that the ban "will all depend on how and when Abueva makes an apology to those whom he has offended, and how he will henceforth reform in his ways."
Continue reading below ↓
Recommended Videos
It also won't come as much of a surprise if the public has seen the last of Abueva, at least for the conference, seeing the apparent lack of remorse from the Kapampangan forward after his tumultuous weekend.
But as harsh as the PBA punishment on Abueva seemed to be, there are penalties far heavier imposed by previous commissioners.
To put the Abueva ban in perspective, let's look back at some of the harshest penalties handed out in Philippine basketball in the past:
Don Allado
Don Allado was the last player to be meted a one-conference ban after going on a rant against game-fixing on Twitter after Barako Bull was ousted from the 2012 Governors' Cup following a 99-95 loss to Powerade.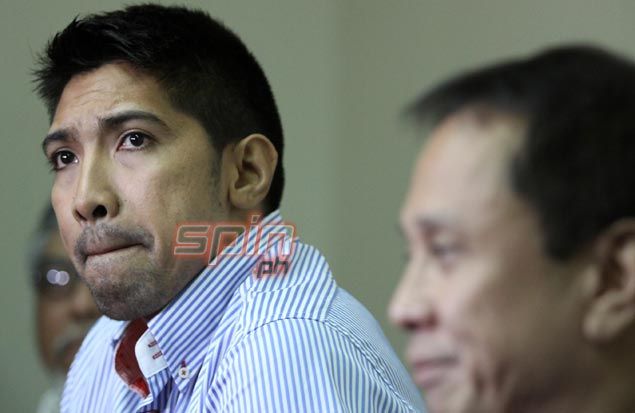 Then-PBA commissioner Chito Salud said in a statement: "This is a serious accusation and I do not intend to take it lightly."
The suspension forced Allado to miss out on the 2013 Philippine Cup, on top of a P500,000 fine - the league record for fines levied against an individual.
Wynne Arboleda
Wynne Arboleda was also banned for the remainder of the season after attacking a fan, later identified as Alain Katigbak, during Burger King's Philippine Cup game against the Smart Gilas national team back in October 2009.
Sonny Barrios, the commissioner of that time, also handed a P20,000 fine for the pair of flagrant foul penalty one Arboleda committed during the duel.
Arboleda appealed the ban and was back in action in May 2010 for Air21's campaign in the Fiesta Conference.
Jimwell Torion
In 2003, former PBA commissioner Noli Eala also dealt Red Bull guard Jimwell Torion an indefinite suspension after flunking a random drug test in March during the All-Filipino Cup.
Eight months later, Torion found himself on the sidelines anew, this time for his clothesline tackle on Jimmy Alapag that broke the Talk 'N Text playmaker's nose. That led to his eight-month ban, which was later reduced to four on appeal.
Rudy Distrito
Ginebra's resident bruiser Rudy Distrito was also banned by the late commissioner Jun Bernardino for the rest of the 1995 PBA season after a dangerous tackle on then-Alaska neophyte Jeffrey Cariaso in Game Four of the All-Filipino Cup Finals. He would never return to the pro league.
Renaldo Balkman
And who could forget this NBA veteran?
The Puerto Rican reinforcement was meted a lifetime ban and a P250,000 fine by Salud for choking his Petron teammate Arwind Santos in their game against Alaska in the 2013 Commissioner's Cup.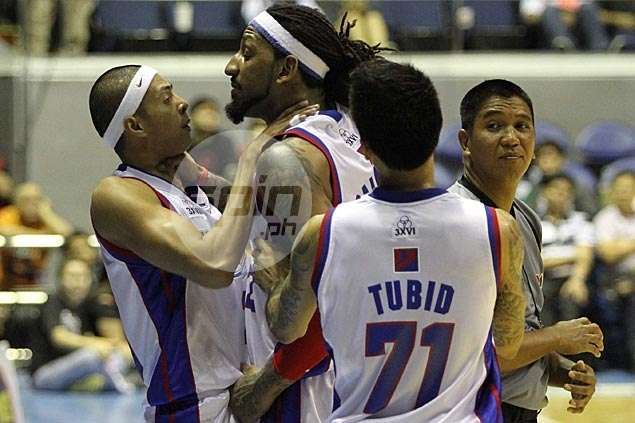 Five years later, Marcial - with the approval of Santos - lifted the lifetime ban and paved the way for Balkman's return in the 2018 Commissioner's Cup, leading the now-San Miguel Beermen to a runner-up finish.
Ivan Johnson
In 2016, Ivan Johnson was also dealt with a lifetime ban and was subsequently meted a P250,000 fine after the temperamental import disrespected and cursed at then-PBA commissioner Chito Narvasa during TNT's game against Meralco.
He would later apologize and would have his penalty downgraded to a season-long ban, as well as his penalty being reduced to P150,000.
Robert Jaworski
Going way back, legend Robert Jaworski almost didn't make it to the PBA after he and Meralco teammate Big Boy Reynoso were banned for life in 1972 by the Basketball Association of the Philippines (BAP) for attacking referees Joe Obias and Eriberto Cruz during the Reddy Kilowatts' heated affair against Crispa in the MICAA.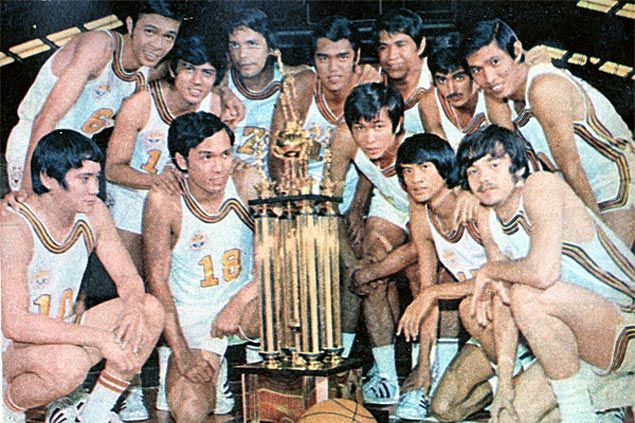 Rumor has it that Malacanang, acting on an appeal by an 'influential person,' intervened and ordered the BAP to reinstate Jaworski and Reynoso in 1973 in time for their stint with the Philippine team to rule the Asian Championships - then known as the ABC - that same year.
Kiefer Ravena
The PBA also adheres to the rules of Fiba, the international governing body for basketball.
That was the reason NLEX guard Kiefer Ravena served out a Fiba-imposed 18-month suspension for testing positive for banned substances in a pre-workout drink during Gilas Pilipinas' Fiba World Cup qualifying game against Japan in February 2018.
The two-time UAAP MVP will make his hardcourt comeback this August.
PBA Updates