CHRISTIAN Standhardinger and June Mar Fajardo have squared off countless times in San Miguel practices, but the former was left even more impressed after going against the reigning league MVP for the first time in a PBA game.
Tradedto NorthPort last week after nearly two seasons with the team, Standhardinger led the Batang Pier to a 127-119 victory over Fajardo and the Beermen on Wednesday in the first match-up between the former teammates.
Standhardinger finished with 18 points, five rebounds, and seven assists and felt he did a good job guarding Fajardo. But that changed when he took a look at the stats sheet and saw that Fajardo had tallied 22 points and 14 rebounds.
"Oh my God, I thought I did a great job," Standhardinger said. "I worked my butt off to stop him. It's so hard to stop this dude. He still scores 22 points and has a great percentage. He is a great, great basketball player."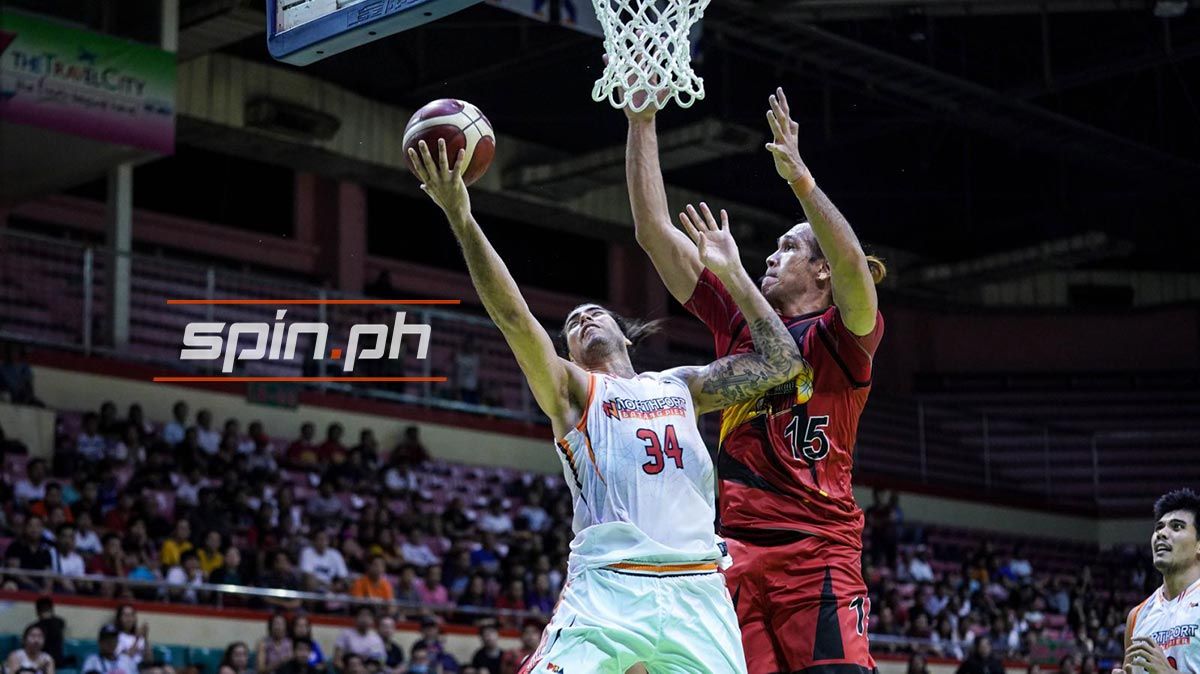 Continue reading below ↓
Recommended Videos
The Fil-German played for 45 minutes and after guarding Fajardo for a big chunk of the game, he said he still has a lot of work to do in order to contain the five-time MVP.
"I have nothing but respect for him. I thought I did a great job and you look at the stats sheet. That's all I got for him. It won't get better. I think he did a great job. I'm going to watch film to really figure out how I can do a better job against him," he said.
"He is an awesome player and I just really have nothing but respect for the guy. Humble guy, great basketball player, great human being, what can I say. There's a reason why he is like 20 times MVP," said Standhardinger.
While Fajardo was ahead in the statistics battle, Standhardinger had the last laugh as he hit a crucial jumper over Fajardo that all but put the match away, 124-117, with 1:01 left.
Despite his stellar play, Standhardinger admitted he's still not in top form, having not played long minutes for a while.
"I still feel rusty. There are so many shots I didn't make. But after two years sitting on the bench, it's hard to get into your groove and your game shape. I try to do my best. The shots I took, I actually feel comfortable with.
"I just need to work on them and keep playing and I think they will go in and I can help NorthPort a lot more. I'm just hoping that it comes as soon as possible," he said.