BOCAUE - As disappointed as Bay Area coach Brian Goorjian was with the outcome of Game 7, he couldn't help but feel vindicated in his belief that exposing talents to international competition only brings the best out of 'em.
"The whole reason why I left Australia is I believe in this, that you need international competition," said the incumbent Australia Boomers mentor.
"The Philippines needs it, this whole region needs it. For Gilas, for these teams, these players are gonna be better, our players are gonna be better, and the region will become better by playing against teams like this."
Bay Area pushed Ginebra to the limit in the best-of-seven championship series of the PBA Commissioner's Cup before bowing, 114-99, in the decider on Sunday inside the cavernous Philippine Arena.
Despite settling for a runner-up finish, the Dragons already made history as only the fourth guest team to reach the championship series in the PBA's 47-year history.
To Goorjian, he still sees this run as a success not only for his team's growth but also on the interest that it garnered - as seen in the record 54, 589 crowd which came to watch and set the mark for the biggest attendance in league history.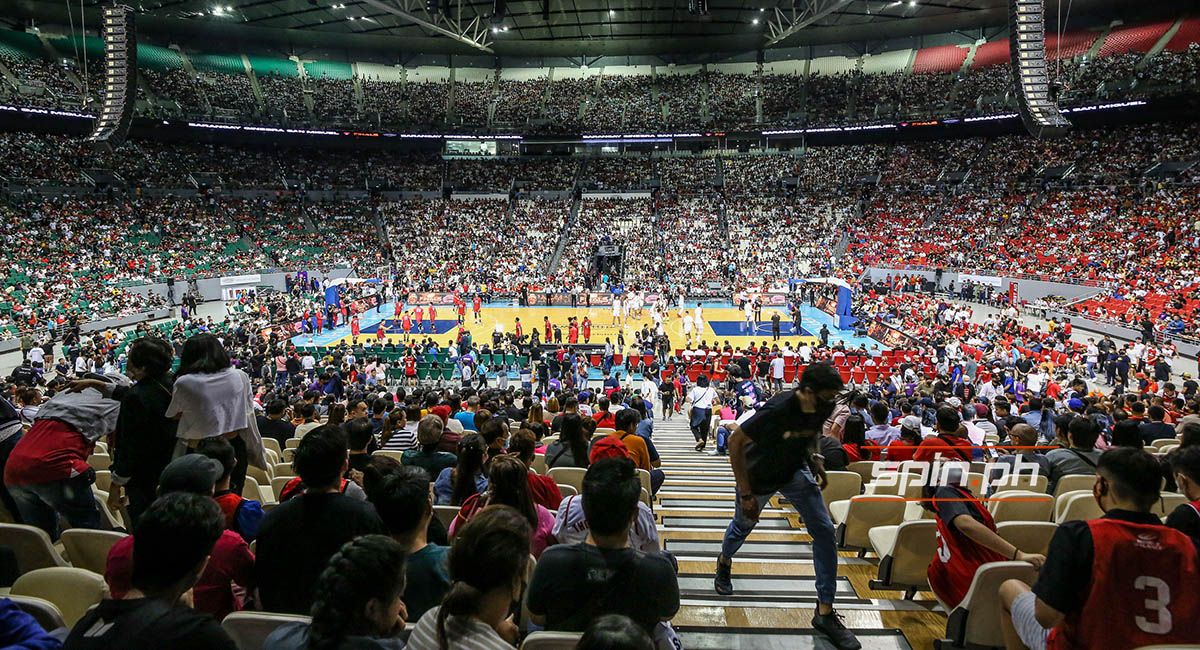 ADVERTISEMENT - CONTINUE READING BELOW ↓
"I haven't seen anything or been a part of anything like it and it's just an incredible experience. It's something I'll never forget," he said. "Right now, it's disappointment and I would've loved to put a better game for the crowd, but it is what it is and like I said, we'll lick our wounds and fight back."
And it really is the meat of the matter for the Hong Kong-based team: testing its mettle against the top clubs in the Philippines as part of their preparation for the upcoming East Asia Super League (EASL) season.
"I just think you learn a lot about your team and I think the team learned a lot. We have a younger group which has never experienced anything like this and our battle against Ginebra the whole time and against the top Filipino teams is the mentality and the physical aspect of the game," stated Goorjian.
"These guys have never experienced a team like Ginebra. They played against good teams but [Ginebra] is different. There's the physicality, there's the toughness, there's the emotion that they've never experienced before and they're gonna grow from this, they're gonna become better players and I got players that are 22, 23 years old that have an opportunity to grow and this experience is gonna make them better."
Seeing the bigger picture, Goorjian also hopes that this won't be the last time that Bay Area, or any other international guest team for that matter, gets a shot to compete in the PBA.
It doesn't just add spice to the already given product, but it also hikes the level of play for the players which he said will eventually benefit the national team.
"I think international competition is what this league is missing. And if Gilas is gonna medal, their local players need these kinds of competitions," he said. "If you ask me, I think it's good for them because it's been tremendous for our guys."