ANTIPOLO – Blackwater captured its first win in the PBA Governors' Cup after a 107-98 victory over NorthPort on Saturday at the Ynares Center.
Carl Bryan Cruz led a big run to end the second quarter, before his Blackwater teammates led by Bobby Ray Parks and Marqus Blakely took over to quash a comeback try by NorthPort to pick up its first victory after an 0-2 start.
NorthPort absorbed its third loss in four games in the absence of head coach Pido Jarencio, who is suffering from an illness, in the Petron Saturday Special.
Cruz, acquired prior to the conference in a trade with Alaska, scored 11 in the second period including all of the points in an 8-0 run that gave the Elite a 51-41 halftime lead.
Blackwater arrested a slow start after giving up 11 straight points with a 7-0 blast led by Blakely, who made four in that run for a 58-52 Elite advantage.
"I thought our team played a lot better tonight," said Blackwater coach Aris Dimaunahan. "The challenge was to win the rebounding department, to lessen our turnovers, and increase our assists."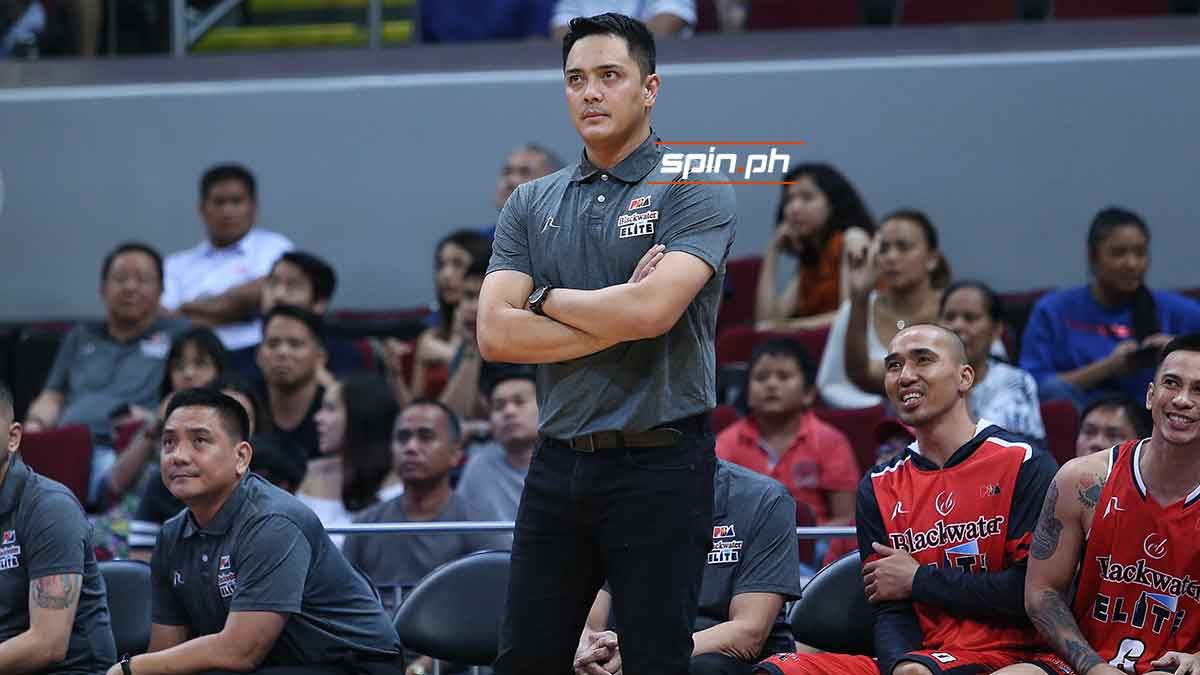 ADVERTISEMENT - CONTINUE READING BELOW ↓
"Dun sa total output ng NorthPort, we are happy kasi the first two games, we were giving up 125 points so right now, it's way lower than that. I commend the guys for playing hard the entire game right from the get go and finishing the game strong and smart."
Parks topscored for the Elite with 21 points including 11 in the first period to set the tone for the team. Cruz finished with 16 points, while Michael DiGregorio and Roi Sumang had 14 points each for Blackwater.
DiGregorio and Sumang began the fourth by scoring baskets in a 6-0 start to increase the lead to 10, 79-69. Sumang also delivered as he made back-to-back lay-ups to blow the game wide open and take a 94-76 lead, the biggest in the match.
Blakely was a monster on both ends of the floor as he added 13 points, 14 rebounds, seven assists, and eight blocks for Blackwater.
Mychal Ammons had 29 points and 17 rebounds, and Robert Bolick finished with 14 points, nine rebounds, and eight assists but the Batang Pier suffered their second consecutive defeat.
The scores:
Blackwater 107 – Parks 21, Cruz 16, DiGregorio 14, Sumang 14, Blakely 13, Belo 7, Maliksi 7, Cortez 6, Al-Hussaini 6, Desiderio 3.
NorthPort 98 – Ammons 29, Bolick 14, Tautuaa 12, Elorde 12, Ferrer 7, Anthony 6, Taha 5, Escoto 5, Mercado 3, Lanete 3, King 2, Cruz 0.
Quarters: 27-23; 51-41; 73-69; 107-98.