ANTIPOLO – Cliff Hodge looked down and out after the Meralco cager suffered a hard fall in the final seconds of regulation in Game Two of the 2023 PBA Governors' Cup semifinals against TNT.
But not only did Hodge pick himself up, the bruiser elevated his game further in overtime to help Meralco secure the much-needed victory.
Hodge finished with 15 points and nine rebounds, and, more importantly, provided the energy and brought the intangibles in the Bolts' 124-117 victory that levelled the best-of-five semifinal at 1-1.
"He is a bionic man so I think he is okay," said Black in jest, when asked about Hodge's status after the hard fall.
But Black said Meralco will not take any chances as will have Hodge checked after the game.
"I'm joking about it but we will have his head checked to make sure he is okay. He did hit his head very hard on the floor. But it takes a lot to keep Cliff Hodge down. He is really a bionic man," said Black.
ADVERTISEMENT - CONTINUE READING BELOW ↓
After that hard fall, Hodge even scored the first four points of Meralco in overtime before delivering on defense, denying Calvin Oftana of a layup to set up Aaron Black basket for a 120-114 lead.
Hodge even grabbed an offensive rebound in the final two minutes of overtime that allowed Meralco to milk the clock even further.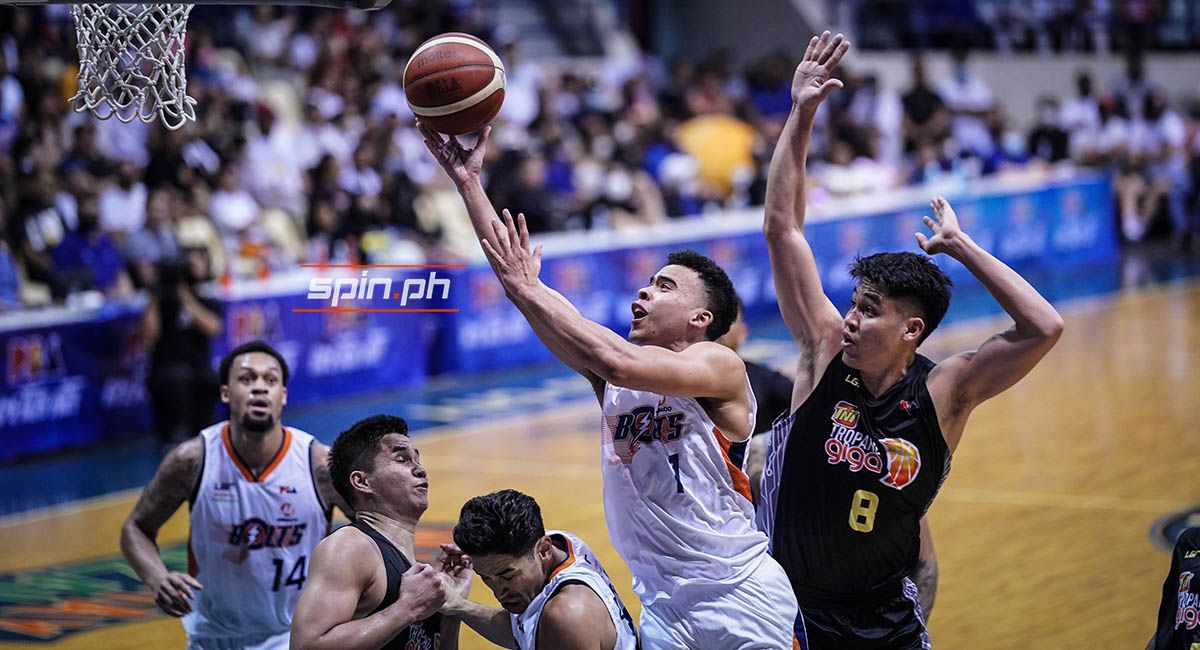 "We noticed that Talk 'N Text wasn't really guarding me in this game. I wanted to be a little bit more aggressive. We didn't want to go down 2-0 in the series. We knew that this is a huge game for us," said Hodge
"We want to give our all and even the series and that's what we did."
When asked how he was after the fall, Hodge said: "A little banged up. I don't know what happened. But as long as we win, I'll do what it takes. I'm okay. I'll be ready for the next game."
When told about Black's description of him, Hodge said he himself doesn't know how he is able to provide that kind of energy for his team.
"I don't know how I do it either. I'm always banged up but at this point of the conference, you do what it takes to go to the next level. We still haven't won a championship so I'll sacrifice what I need to to try to get to that next level," said Hodge.
ADVERTISEMENT - CONTINUE READING BELOW ↓
Hodge also doesn't think that he sustained anything serious from that fall.
"I had concussion when I played football before. And it didn't felt like that," said Hodge.
Get more of the latest sports news & updates on SPIN.ph