EVEN though his stint in the PBA was shortlived, former Talk 'N Text coach Bill Bayno feels satisfied with what he was able to accomplish with the Phone Pals.
Bayno coached Talk 'N Text for two conferences in 2002, his stint hounded by controversies including his infamous comment calling the PBA a "San Miguel league."
Bayno's appointment was also opposed by the Basketball Coaches Association of the Philippines (BCAP).
Still, Bayno said he enjoyed his time in the Philippines, where he helped transform the Phone Pals into a competitive team.
"I owe so much to them," said Bayno in a recent coaching webinar of Hoop Coaches International. "We had a lot of success. We almost won a championship. When I got there, we were like in 10th place. It was a lot of fun. I felt good helping MVP and Ricky Vargas and Al Panlilio and all the management staff up there because they were so competitive themselves. They wanted to win."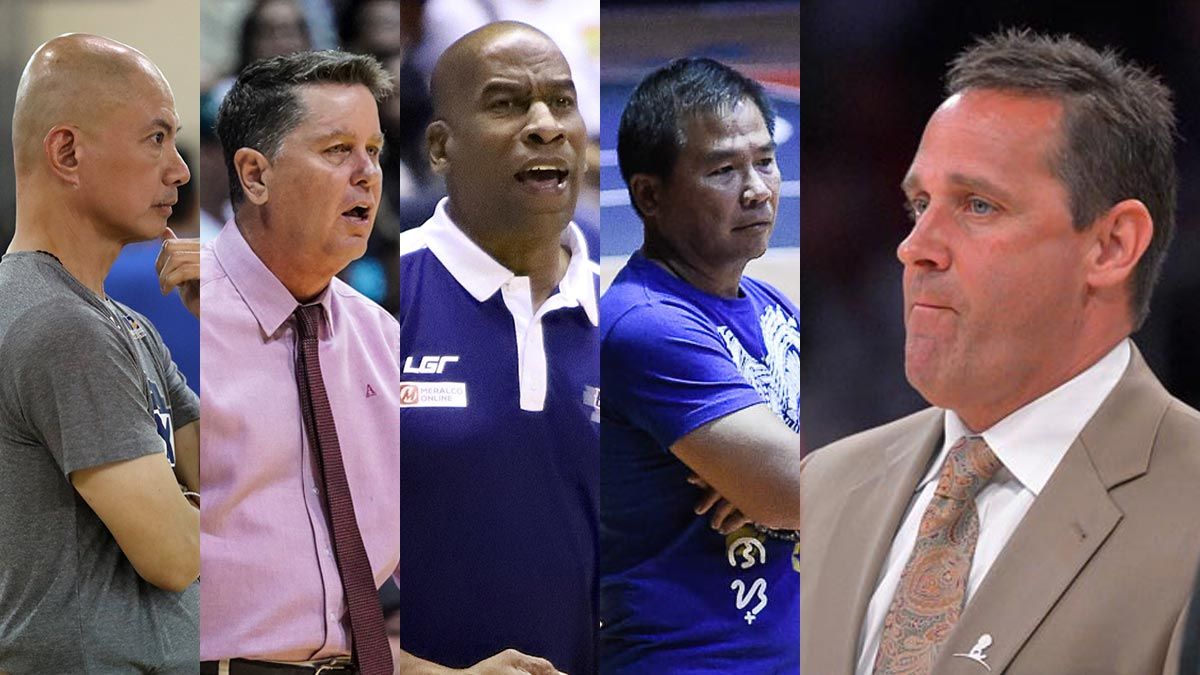 Continue reading below ↓
Recommended Videos
Prior to Bayno's hiring, TNT languished at the bottom of the standings in the 2001 season.
In his first conference with the team, Talk 'N Text topped the elimination round of the Governor's Cup. The Texters reached the finals in the Commissioner's Cup with Jerald Honeycutt and Pete Mikeal as imports, bowing to Red Bull in seven games.
Bayno said he started the team from scratch, introduced a new system and held an open tryout for Fil-foreign talent.
"I came in there with a clean slate. I didn't know anybody's game so my whole thing to the guys was I'm playing the guys that play the best… We were starting from scratch. We are going to scrimmage. We are going to put in our offensive and defensive principles. I'm playing eight to nine or 10 best players. I don't care what your reputation is," Bayno said.
Bayno said going back to zero may have helped the entire roster as several players stepped up aside from the established ones.
"I think that really helped our competitiveness. A guy like Kenny Evans came out of nowhere to be a starter and Ibet Demape, who people told me was too slow and couldn't play, ended up really becoming a good player. He had a great year for us there.
"They told me Vic (Pablo) was at the end of his rope and kinda getting older. He ended up having a great two conferences for me. Mark Telan has been traded and he played great for us. We had good chemistry with our imports and local players which was important because (Jerald) Honeycutt was a very unselfish player and he can pass the ball."
"Willie Miller was so much fun to coach. Asi (Taulava) was a beast. We would really run a lot of offense through Asi similar to the way we did with Honeycutt," said Bayno.
Talk 'N Text would win the 2003 All-Filipino Cup with Joel Banal as coach, and Bayno was proud that the Phone Pals eventually captured that crown.
"I felt good that even though I didn't win a championship, I felt like I set the table for them and coach Joel to finish it out… All of those guys, I miss them all. We had a good crew there. We had a nice run," Bayno said.
Spin fans unite at Spin Viber Community! Join the growing community now! Complete the experience by subscribing in the Spin Chatbot and download the Spin Game Sticker Pack.