BEN Mbala isn't ruling out the possibility of playing as an import in the PBA.
After all, the two-time UAAP MVP almost did so for Magnolia back in the 2018 PBA Governors' Cup.
Mbala revisted that close call during The Prospects Pod, saying it was no less than Hotshots assistant coach Juno Sauler, his coach in the Team B of La Salle, who reached out to him and made the offer.
"He called me, we spoke because I was on vacation after Korea, and I was just chilling here," said the former Green Archer, who was then in the country after his stint with the Seoul Samsung Thunders in the Korean Basketball League (KBL).
Magnolia was looking for a temporary replacement for Romeo Travis, who suffered a pulled hamstring in the middle of its semifinal duel against Ginebra.
Mbala said he went to as far as get his height measured and complete all the necessary paperwork for all PBA imports.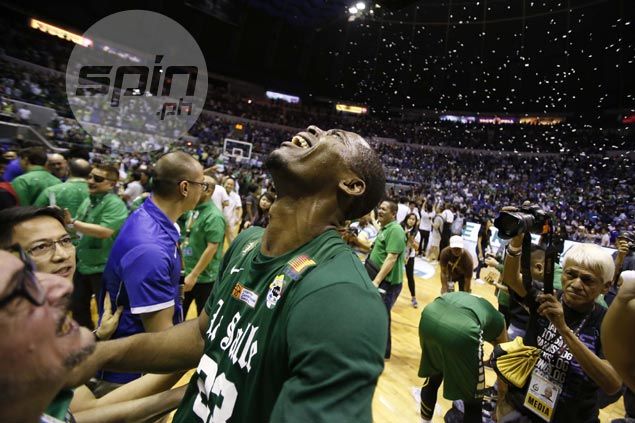 Continue reading below ↓
Recommended Videos
It's just that the Hotshots weren't ready to give up on Travis at that time.
"I went to the PBA office, I went to do all the paper work, they took my height and everything," said Mbala, who said he was offered a practice player contract as the team awaited Travis' status.
He turned it down.
"But it didn't go through because my situation was depending on how Romeo would feel. For me, I don't mind trying to be helpful but I just don't want to sign if I don't know even if I'm going to play or not. It's depending on the guy."
"I told them, 'It's not about the money. It's about playing, so you got to let me know right now.' Cause I can't just be on stand-by and be in the Philippines not knowing what's going on."
For Magnolia, it proved to be the right decision as Travis felt better and unleashed 50 points in its series-clinching 112-108 Game 4 victory over the Gin Kings at Ynares Center in Antipolo.
"Romeo was feeling better and you know what, I'm happy for you guys and I just went home," Mbala said.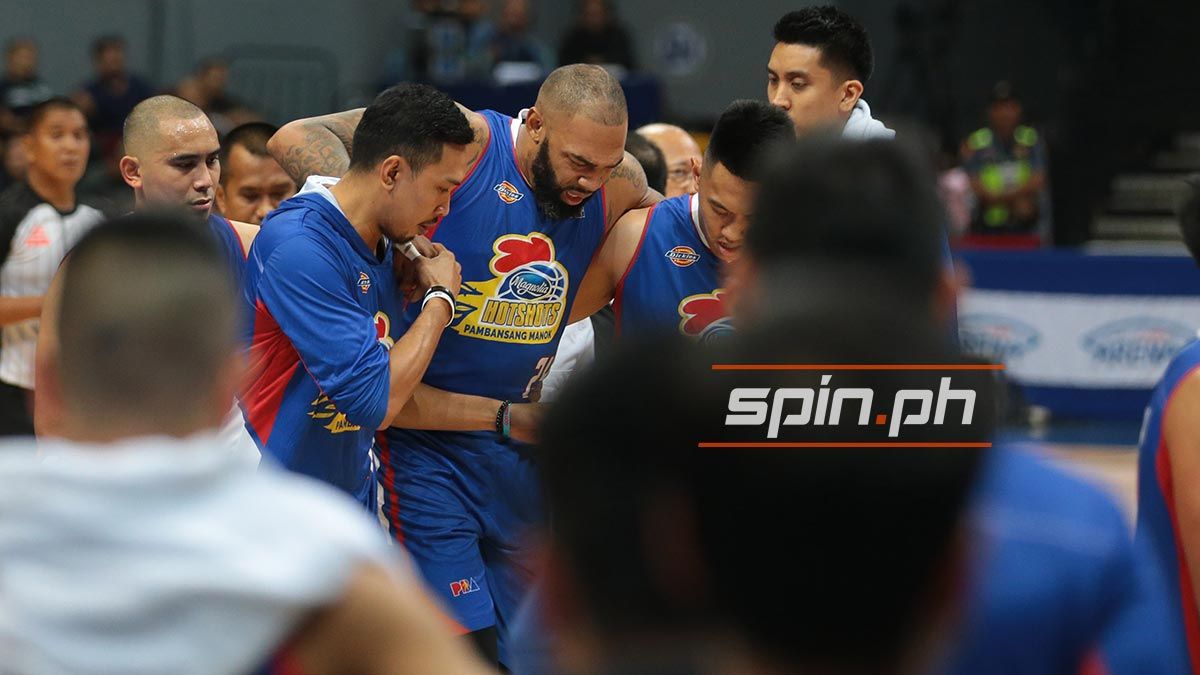 The Hotshots went on and claimed the 2018 PBA Governors' Cup crown, outlasting Alaska in six games.
Despite the aborted stint, Mbala is not closing his doors on a return trip to the Philippines, especially in the PBA, anytime soon.
"For me, playing in the Philippines is still a path for me. It's just that at this level in my career, I'm probably hoping for like gaining more experience, working on my game," said the Cameroonian, who currently plays for CSP Limoges in France.
And he doesn't see himself really having much difficulty adjusting to the Philippine setting, given that he honed his game in what he considers as his second home.
"I feel like I'm already used to the PBA style of basketball. Plus I played in Korea and most of the guys I played with in Korea played also in the Philippines, so I feel like for me, it's not going to be difficult," he said.
"It's probably going to be smoother, plus I know some of the guys there cause I played with them or against them in the UAAP, so for me it's cool."