[Editor's note: We now present you the winner of our Readers' Choice award presented by Clear Men in the run-up to our announcement of the 2018 Sportsman of the Year]
TO say that Justin Brownlee fell in love with the Philippines is an understatement.
Left undrafted in the 2011 NBA Draft, the St. John's product had been bouncing around the globe from Italy to Mexico to France, before finding himself as a replacement import for Barangay Ginebra one game into the 2016 PBA Governors' Cup.
And it didn't take long for the American journeyman to finally find a place he can call home when he hit his version of "The Shot" that turned him into an instant Ginebra legend – thanks to that championship-clinching triple in Game Six of the finals that put an end to the Gin Kings' long title drought.
"Honestly, I don't want to play anywhere else besides the Philippines, especially with the fans, how they embrace me, how great of a team Ginebra is," Brownlee admitted after his first and career-defining conference with the Gin Kings. "Coach Tim (Cone) is probably the best coach I've ever played for especially professionally."
So much so that the do-it-all 6-foot-5 playmaker didn't want to pursue another shot at the NBA – unlike some PBA imports who make themselves look good for NBA scouts after putting up gaudy numbers in the Philippines.
Continue reading below ↓
Recommended Videos
"To be honest, I never really think about the NBA (now)," insisted Brownlee, who was good enough to play for the New York Knicks' summer league team. "Of course, that may be every child's dream and, of course, it was my dream as well to be able to play in the NBA. If I get the opportunity, it'll be a blessing. It's always been a dream of mine."
"But if not, I'd definitely love to come here as long as my career would let me," he added. "Playing here is probably the most fun I've ever had playing basketball."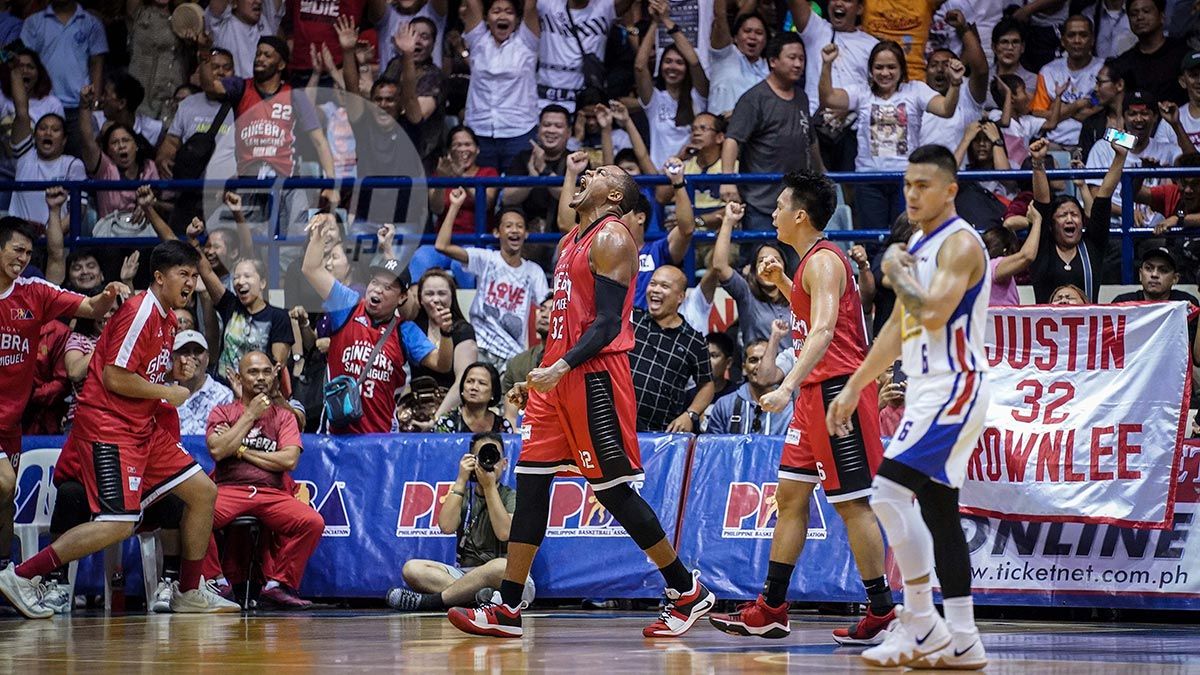 And who wouldn't want to return to the Philippines when fans always welcome you with open arms - while you cap off each stop with a championship by leading the Gin Kings' to back-to-back Governors' Cup titles.
Brownlee turned it up a notch this year when he won not just one, but two championships in one go-around – one for the Gin Kings in a Commissioner's Cup dominated by 6-foot-10 imports, just monts after leading San Miguel-Alab Pilipinas to the Asean Basketball League crown together with Renaldo Balkman.
And what better way to show his love by taking the steps to become a naturalized Filipino citizen who plans to live in the country full-time - while giving Team Pilipinas another viable option in future tournaments.
So it's no surprise why avid SPIN.ph fans made Brownlee the runaway winner for the Readers' Choice award, besting college standouts Robert Bolick of San Beda and Lyceum's CJ Perez, his Cinderella team Alab Pilipinas, as well as the Philippine Azkals.