KOBEY Lam hit a fastbreak lay-up with 7.1 seconds remaining as Bay Area pulled off a 103-102 comeback against San Miguel Beer on Wednesday in Game One of their PBA Commissioner's Cup semifinals at the Philsports Arena.
Lam completed the fastbreak play over three chasing Beermen after Jericho Cruz missed a three-pointer to cap the visiting foreign team's comeback from a 16-point deficit and extend its winning streak to six games.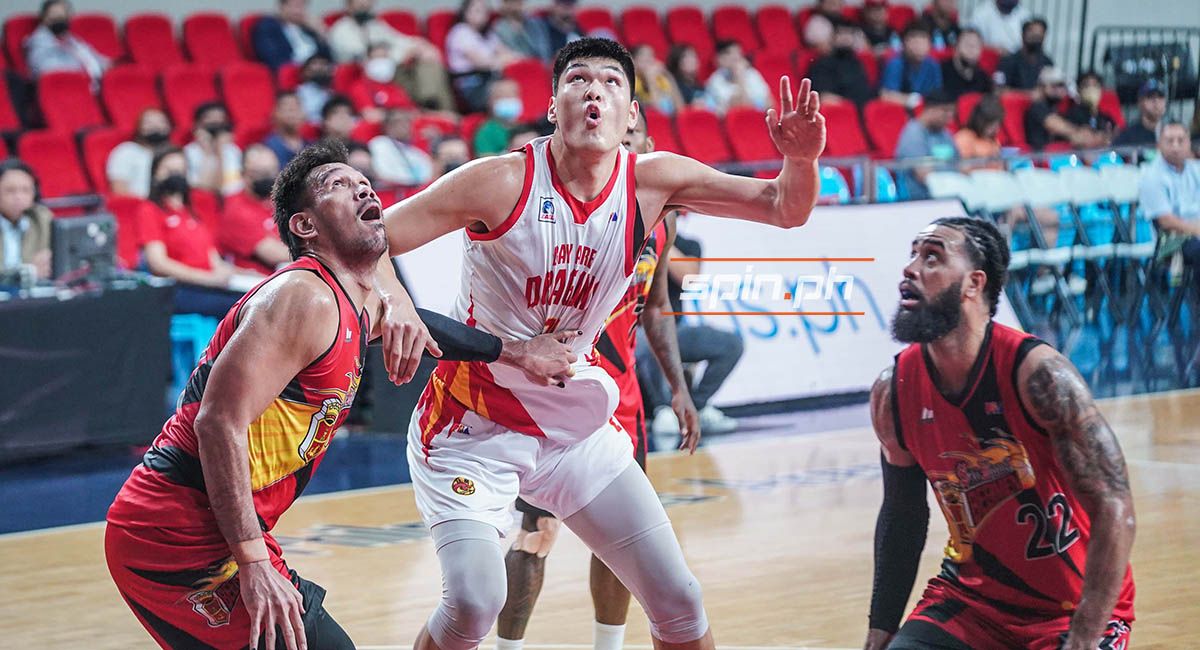 Devon Scott missed a jumper on SMB's last possession, allowing the Dragons to take a 1-0 lead in the best-of-five semifinal playoff.
Bay Area trailed, 83-67, in the third quarter and was still down, 100-96, after conversions from CJ Perez and June Mar Fajardo. But the Dragons stole the game behind a 7-2 finishing kick.
"I said to them that we have a reputation. I think the other teams feel that they can push us around, and we are young, and that Filipino toughness, that was the test early. They are going to come at you, they are going to be physical, they are going to intimidate, and we've grown it all," said Bay Area coach Brian Goorjian.
ADVERTISEMENT - CONTINUE READING BELOW ↓
"I'm most proud about, they got on top of us but we never quit, we stayed in the game, we never let it go and then, as the game went on, now you have 22, 23 year old legs still out on the floor and played to our advantage," added Goorjian, who coached the game after his father passed away.
Andrew Nicholson finished with 30 points and 15 rebounds, while Zhu Songwei poured in 19 points as one of four Bay Area locals to score in double digits.
Game Two is set on Friday, 5:45 p.m. at the Philsports Arena.
Perez scored 24 points, while Terrence Romeo had 21 points - 14 in the second to give San Miguel a 59-51 lead at halftime only to lose a 102-99 lead in the endgame of Jorge Gallent's first loss in seven games as stand-in coach.
The scores:
Bay Area 103 – Nicholson 30, Zhu 19, Blankley 15, Ju 13, Lam 12, Yang 9, Liu 5, Song 0, Reid 0.
San Miguel 102 – Perez 24, Romeo 21, Lassiter 16, Fajardo 11, Scott 9, Enciso 8, Ross 2, Brondial 0.
Quarters: 23-31; 51-59; 78-89; 103-102.