BARAKO Bull has just ruled the Leyte-Cebu pocket tournament, but Siot Tanquingcen is making sure the preseason success won't get in his players' heads.
"Masarap ang feeling pero let's be realistic. Preseason lang ito. It's good na panalo kami pero walang dapat ipagyabang … malayo pa ito eh," he said after Barako Bull held off Goldstar Davao, 66-58, to cap off a stint where they also beat Team Gullas Samsam of Cebu and fellow PBA side Ginebra.
"Sa amin kasi parang pang boost lang ito ng confidence. We know na iba ang laban sa actual game ng PBA. Iba ang PBA game sa mga nilaro namin sa Leyte at dito sa Cebu," added the former Ginebra and San Miguel coach.
"We're happy and we're blessed and thankful to God nanalo kami, but we gotta keep working."
Tanquingcen, however, has a lot to be thankful for after the swing down South, more so the play of young players RR Garcia and Nico Salva who this early loom as the new sparkplugs of the George Chua-owned Energy franchise.
The two second-year players joined hands with batchmate Carlo Lastimosa and veterans Leo Najorda, Jondan Salvador and JC Intal in sealing the win over Mindanao-based Goldstar, which stunned Ginebra in its earlier games.
[See Ginebra suffers yet another preseason loss, but Cariaso not worried]
Salva, who averaged 10.8 points in the tournament, and Garcia played the most consistent games for the Energy in their four games in the pocket tournament, which included a loss to guest team Meralco.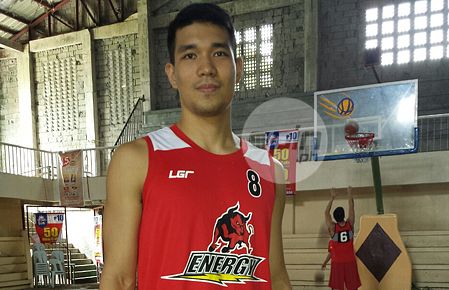 Garcia played an important role in stabilizing the backcourt of the Energy, playing alongside veteran guard Denok Miranda and Chico Lanete.
"Yun ang isa sa mga magagandang nakita ko rito. Kasi nagpakita talaga sila ng consistency dito sa Visayas," Tanquincen said. "Hopefully madala nila 'yun sa all-Filipino (tournament), where we will be needing them the most.
"Another level na naman kasi ang PBA once it officially starts, admittedly the opponents will be tougher. Kaya I am telling the young players to remain consistent and play with the sense of the team," he added.
Another plus for Barako is the chemistry built from the bonding time the players spent together as team - something they rarely have in the Big City.
"Dito kasi mas nagkaroon kami ng ora na magsama-sama sa bus ride, sa byahe, sa pagkain, sa pag kape. It's one important factor that will build camaraderie sa team namin," said the former UST Tigers guard.
Meanwhile, crowd favorite Ginebra ended its campaign without a win in three games after losing its final assignment to guest team Meralco Bolts, 51-67.
Last Saturday, Meralco also upended Barako Bull to finish the tournament with a clean 2-0 slate. Goldstar Davao finished at 2-2 while Team Gullas Samsam went 1-3.
Recommended Videos