BACK in September of 2012, Spin.ph did a story on how veteran coach Yeng Guiao's eyes almost popped when told that Barako Bull owned no less than eight first-round picks over the next two seasons - more than enough to re-stock the ballclub with enough talent to turn it into a PBA title contender.
"That's money in the bank," Guiao said, salivating at the prospect of building a title contender from the ground up with those prized draft picks. The Rain or Shine coach added that given such building blocks, he reckoned Barako can be a legit title contender in "two to three years."
Well, those three years have come and gone. And where is Barako Bull?
No thanks to dubious deals that have put management under great scrutiny, Barako remained stuck in square one to this day, nowhere close to being the title contender Guiao envisioned the team to be had it played its cards right.
[See Bevy of first-round picks can make Barako team of the future. But will it take that path?]
What Barako has now is a lineup heavy in the backcourt and wanting in the frontline that no one expects to win a championship, unless Koy Banal performs nothing short of a miracle with the 'small ball' system he had no choice but to adopt this season.
Continue reading below ↓
Recommended Videos
But if you look back at all those first-round draft picks and what became of them, nay to the benefit of other teams, mostly from the San Miguel Corp. block, you'd realize Barako could have built a 'dream team' by now had it made the right moves.
Let's now take a closer look.
Back in 2012, Guiao, it turned out, spoke too soon as Barako traded one of its four 2013 first-round picks to San Mig (now Star) for guard Josh Urbiztondo. Star used that pick to draft Ian Sangalang at No. 2 overall behind Greg Slaughter. Well, look where Sangalang is now.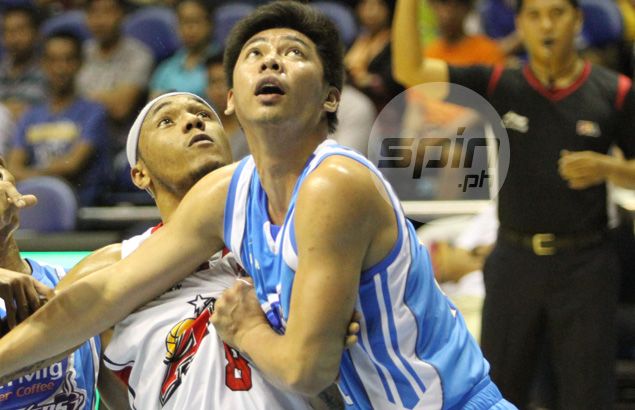 Days before the 2013 draft, Barako still had the fourth, fifth and sixth picks, only to inexplicably give them all up in trades. The Energy sent the No. 4 pick to Ginebra for Rico Maierhofer and Willy Wilson; sent the No. 5 pick to GlobalPort in a three-team trade also involving Petron to acquire Mark Isip and Magi Sison; sent the No. 6 pick to GlobalPort for Denok Miranda.
Well, Ginebra used that No. 4 pick to grab James Forrester while GlobalPort used the No. 5 and 6 picks on Terrence Romeo and RR Garcia. Curiously, Forrester now is back at Barako after failing to impress in one season with Ginebra, and so is Garcia.
Romeo, however, is now proving to be a gem of a find for GlobalPort.
[See Source: Barako to trade No. 4 pick to Ginebra, No. 5 and 6 picks to GlobalPort]
Actually, the 'pillage' of Barako's draft assets started back in 2011, after the ownership swap with the Air21 Express group of Bert Lina.
In 2011, Barako sent the third pick overall along with Dondon Hontiveros and Sharma to Petron (now San Miguel Beer) in exchange for Mick Pennisi, Sunday Salvacion and Petron's eighth pick overall. Petron would go on to use that No. 3 pick on Gilas original Chris Lutz.
Barako used that No. 8 pick acquired from Petron to draft Allein Maliksi, who it eventually sent to Ginebra. Another first-round pick from that draft at No.10 overall was used to grab Dylan Ababou, who likewise ended up at Ginebra down the road.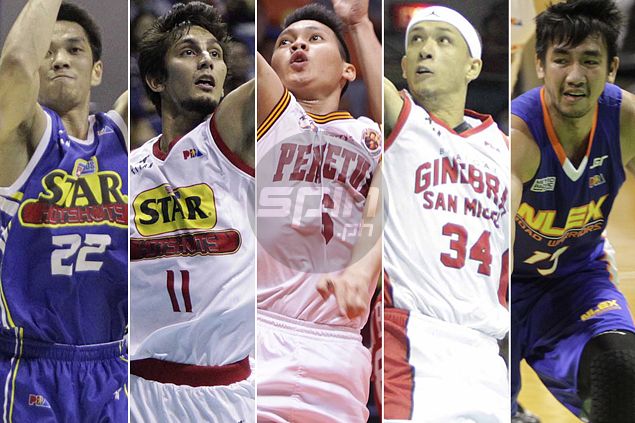 In 2012, Barako again owned three first-round picks that were high in the draft order. Again, the same thing happened. It sent the No. 3 pick to Petron in exchange for the SMC team's first round picks in 2013 and 2015. Petron would use that pick to draft Alex Mallari.
Additionally, Barako used the No. 5 pick on Gilas boy Aldrech Ramos, who it later traded to San Mig, and sent the No. 6 pick to Ginebra in exchange for Maliksi (who by then had been traded), Jimbo Aquino, a 2012 second-round pick and a 2013 first-round pick. That No. 6 pick turned out to be Chris Ellis.
[See Questions swirl after sudden shakeup of Barako management, coaches]
The pattern didn't change ahead of the 2014 rookie draft, where Barako sent the No. 3 pick plus a 2016 first-round pick to San Miguel in exchange for Jojo Duncil, Chico Lanete and a second-round pick in 2014. The Beermen used that pick on Ronald Pascual, who, ironically, has been sent back to Barako in a trade after a season spent mostly on the SMB bench.
Barako's No. 7 pick overall, on the other hand, also changed hands multiple times before ending up at GlobalPort, which used that right to grab San Beda workhorse Anthony Semerad. His brother David was actually taken by Barako at No. 10 and eventually left unsigned, leading to his move to San Miguel.
The No. 8 pick stayed with Barako, which drafted Jake Pascual. The former San Beda banger played well in one season with the Energy before he was traded to Star just last month, in a three-way trade that saw Joe Devance reunite with Tim Cone at Ginebra and Mac Baracael end up at Barako.
[See Devance reunites with Cone at Ginebra; Baracael to Barako, Pascual to Star]
The disturbing pattern stayed after a management shuffle that saw the departure of key men of owner George Chua to pave the way for the assumption of Reyboy Rodriguez, a former college teammate of Ginebra governor Alfrancis Chua, to the position of Barako team manager.
In March, Barako was again busy as it traded its pick in the first round of the 2015 PBA Rookie Draft to Ginebra for Forrester and Ababou. The Gin Kings under Tim Cone used that pick to grab the NCAA's 'Mr. Triple Double,' Scottie Thompson of Perpetual Help.
[See Ginebra trades Forrester, Ababou for Barako's 2015 first-round pick]
Worse, the dumbfounding trades have left Barako without much future to speak of. One of its first-round picks has been shipped to San Miguel in the Duncil trade while another prized first-round pick, actually its own pick, was sent to Ginebra along with Nico Salva in exchange for three guards in Emman Monfort, Jens Knuttel and Urbiztondo.
At least, Barako still holds two first-round picks for 2016 - GlobalPort's rights which it acquired in the trade that sent Joseph Yeo to the Batang Pier camp and a Meralco first-round pick it acquired from San Miguel. But judging from its past moves, it remains to be seen what will happen to these picks.
The troubling pattern has left Barako facing accusations of being a 'farm team' for some ballclubs. But is it really? Well, you be the judge.