SAN Miguel coach Leo Austria disagrees with the statements of TNT import Terrence Jones that the KaTropa are the underdog in the PBA Commissioner's Cup finals.
Shortly after the KaTropa advanced to the finals of the Commissioner's Cup on Thursday, Jones declared the KaTropa as the underdogs for the title series, regardless of their opponent for the finals, as they have not won a PBA crown since the 2015 Commissioner's Cup.
"I don't feel we are the favorites," said Jones. "I know we haven't won in a long time so we feel we are the underdogs. We'll come in excited and try to get something special for the organization in a long time.
Austria, however, believes TNT is the favorites for the Commissioner's Cup championship series mainly because of their 10-1 win-loss record in the eliminations.
Austria said San Miguel may have given TNT several playoff disappointments in recent years, including in the 2017 Commissioner's Cup finals where the Beermen won, but this conference could be a different story.
Austria said those playoff exits TNT had suffered against San Miguel will definitely be one of its motivations come the finals series.
"That's the comment of a great player. They don't want to be on top of the situation because they know that they are facing a successful team in recent years, and most of the time, we beat them in the playoffs," said Austria.
"I think that's one of their battlecry because every playoffs, naeeliminate namin sila," said Austria.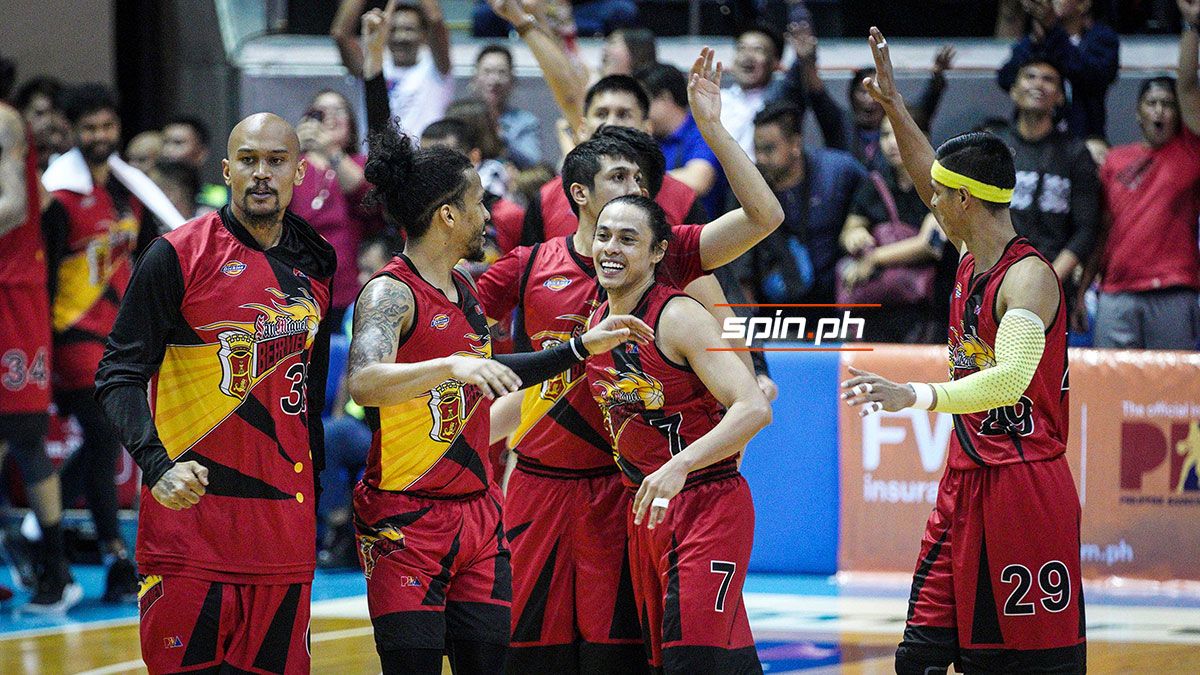 Austria said TNT is also the favorites because of Jones, whose performance in the conference have made him a strong candidate for the Best Import award, as well as the locals who have stepped up their game with the presence of their former NBA player reinforcement.
Austria added the absence of Marcio Lassiter due to an MCL injury could also make things difficult for San Miguel.
"I think they are the favorite because of the resurgence of those players na ang daming sumikat sa kanila at ang ganda ng nilalaro. It's hard to stop Terrence Jones. Kung nandiyan si Marcio, probably meron kaming chance. It's really tough dahil they are not 10-1 in the eliminations if they are not a powerhouse team," said Austria.
Austria said Jones is a perfect fit for the locals of the KaTropa, whose fine play of the likes of Jayson Castro, Troy Rosario, and RR Pogoy have carried them to the finals.
"I think the locaks of TNT embraced what kind of game he (Jones) has to offer with the team. Makikita naman natin, iba 'yung samahan nila. It seems to me they are on the same page," said Austria.
Recommended Videos