SAN Miguel Beer swingman Chris Lutz waits for teammate Chris Ross, who's running late for a workout at Athlete's Lab. Ross arrives more than an hour after their 1:30 p.m. call time, naturally apologetic.
He blames bad traffic, but really it would have been totally understandable if he chose to turn back. The two San Miguel guards are coming off a hard-fought victory over Alaska, with around 10 days before their next game, and practice scheduled early the next day. But they're here, breaking a sweat, grinding as usual.
Sweating out inside this gym is rather easy. Unlike other training centers pro athletes flock to, air-conditioners are rarely used. And on this particular sweltering afternoon, they were strangely turned off.
Even the breeze coming in and out of the facility was hot as Lutz walks by with a 24-kilo kettlebell on one hand, huffing his way from one end of the turf to the other. Meanwhile, Ross jumps on one foot over ankle-high hurdles while pivoting towards the direction head trainer Diego Lozano asks him to go.
"Can I jump farther?" Ross asks Lozano after his second set of jumping drills, and he shows no sign of fatigue, strangely excited to attack training despite logging 35 heavy minutes and coming up with another brilliant all-around performance against the Aces (14 points, 6 rebounds, 12 assists).
Continue reading below ↓
Recommended Videos
Lozano, head trainer of this three-year old Mandaluyong-based facility, is not surprised one bit. He has seen this dedication a lot of times not just from Ross and Lutz, but from most pro athletes he trains.
He cites that during the 2016 PBA Philippine Cup, both Ross and Lutz were working out a day before games and would return the next day for lighter sessions that induce muscle recovery. There was also Ross spending his 31st birthday a few weeks ago doing heavy squats before presumably enjoying a heavy feast.
"I started working out here full-time around a year ago and before that, I didn't play every game because there were times that I would be hurt and would have to sit out. Last year, I've been able to play every single game and that's a testament to the work that Diego puts me through," said Ross on what keeps him to come back even on days when he supposedly shouldn't.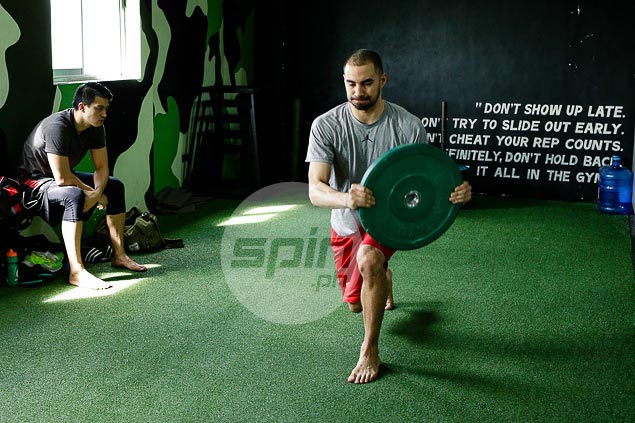 Ross is not alone in singing praises for Athlete's Lab. Other athletes who regularly train here are SMB's Alex Cabagnot, Japeth Aguilar and Nico Salva of Ginebra, Chris Banchero and Josh Vanlandingham of Alaska, the Kaya FC football team, and pro-boxer Aston Palicte.
Improving athletic performance whatever the sport is, Lozano adds, is the principle that drives the personally-tailored programs at Athlete's Lab.
"Athletes can work out here together but a lot of them do different exercises depending on what they need. Everybody is built and move differently and we have to address their muscle imbalances specifically," Lozano said.
It's not always about lifting heavy weights at this gym, although the facility is complete with all the essential muscle-building tools. A lot of the work that Lozano makes his athletes do focus on getting their bodies ready for their respective sports.
Take today, for instance, where Ross executes explosive exercises and jumping drills that are focused more on how to land properly with each jump. If a player complains of muscle tightness, like what Lutz is experiencing at the moment, Lozano will then make him do a series of foam rolling and stretching exercises — all geared toward easing tightness and making him move better. But the workout that follows remains intense, targeting the supporting muscle groups surrounding the tight area.
The bottom line for this gym is that the body should be able to withstand the rigors of the game sans injury. It's this principle that appeals to Lutz, who started working out here two years ago.
"I can come in here and tell Diego how my body's not feeling that great and we can do a lot of exercises that will actually help me recover for the next day but still give me a good sweat," Lutz says.
"The type of stuff that we do with Diego, he can personalize it a lot. He knows how many minutes each of us played last night. So he tailors the workout to what we did, how we feel so we don't worry about going to practice or the game tired," he adds.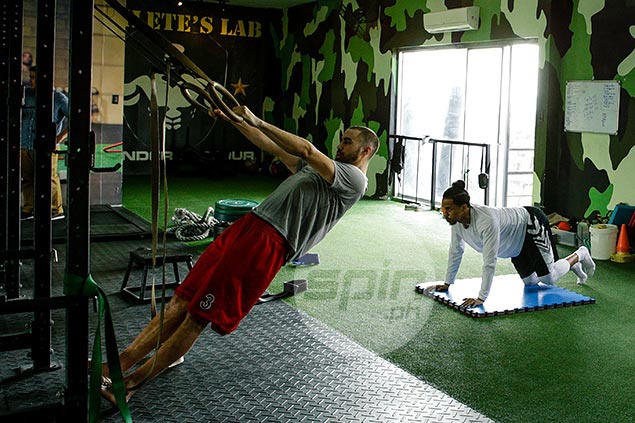 But more than getting the athletes ready to play, Lozano also likes to teach his wards the whys of the exercises they do and how it helps prevent injuries.
"It's not just working out, it's learning. I try to help them understand how their body works and why they need to do certain things since everybody is different. I want it that when they aren't able to come in here and need to train by themselves that they are able to apply the same principles," he said.
After getting hooked on the workouts, Ross has become a mainstay at Athlete's Lab. He says all the extra work he does has been paying off in his game and his continuous progress will only make him keep coming back.
"People only see what happens in games, they don't see the parts that get you ready to play 48 minutes. Diego puts me through work when I'm here. I really get a good sweat and my endurance is better and that helps us shine when we play."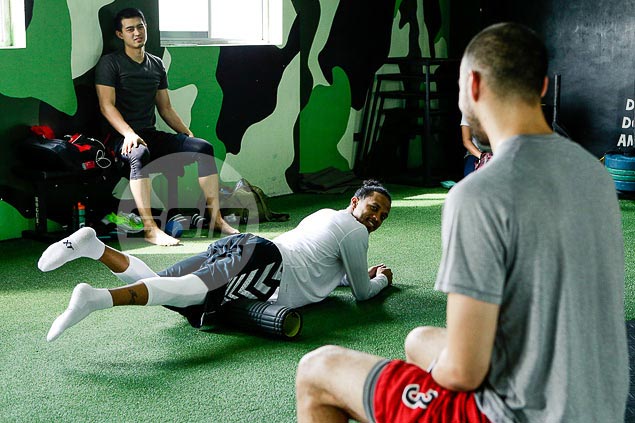 For more information on Athlete's Lab, visit them at the Gatorade Hoops Center, Liberty Center Shaw Boulevard, Mandaluyong City. You can call 720-5492 or follow them on Instagram @athleteslab.