IT'S already a given that his boundless energy and fearless play make Calvin Abueva a shoo-in for Gilas Pilipinas 5.0, but Alaska coach Alex Compton believes his prized ward can offer more.
Compton believes Gilas can also count on the Aces superstar, who returning national coach Chot Reyes announced as a member of the pool, knocking down the three-pointers - thanks to the vastly improved range and accuracy of 'The Beast's' outside shooting.
"You know one of the things I think he improved on, and it's started at Gilas with coach Tab (Baldwin), is he's shooting the ball way better in his life," Compton said at the end of Alaska practice on Thursday afternoon.
"He's explosive, we all see that, but if he can consistently knock down the open three, he just becomes a real conundrum. Ang hirap bantayan eh, sobrang bilis. Tapos rume-rebound sa mga seven-footers pa."
[See Alex Compton says Gilas stint the 'biggest honor' of career]
Abueva doesn't take a lot of shots beyond the arc in this Philippine Cup, but makes them on a consistent basis, having made 1.1 of his three three-point attempts per game for a solid 38.1 percent in six games this conference.
Continue reading below ↓
Recommended Videos
"So if a guy like that, you're so scared of him getting inside and you give him space, but he makes the easy open three, that changes everything and he has improved on it," Compton said. "He hasn't turned into a Steph Curry or a Klay Thompson overnight but everything is a process, and I think he'll get better on it."
"I can't speak for Chot, would never presume to, but history would seem to lend us running the dribble drive and Calvin can drive, and if he can knock down the open three, he's a pretty good player," Compton, a Gilas assistant coach during Baldwin's time in charge, added.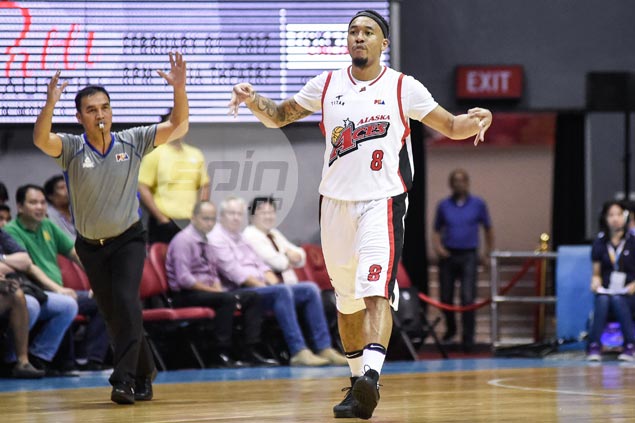 Compton is simply glad that Abueva has gained another crack at the roster after getting cut last year prior to the 2016 Fiba Olympic Qualifying Tournament in Manila.
"Adversity is not new to Calvin," Compton said. "He's had to deal with a lot of stuff his whole life and he continually overcomes and keeps going. And I think that's why it's easy for fans to fall in love with him – he's knocked down, he gets up, and he gets to a ball he shouldn't get to. And when people get knocked down in life and get back up that quickly, not a lot, and he does it on the court."
"Not making it last year knocked him down. It was hard for him. But he's back up, he's fighting," he added. "I'm really happy for him. I think he's going to do great."