CHICAGO - San Miguel turns another chapter in its storied history tonight when the Beermen open their PBA Governors' Cup campaign under the regime of new head coach Jorge Gallent.
But before we start peeling the pages, let's pin the bookmark and examine why and how we got here.
The beginning of Gallent's tour marks the end of Leo Austria's fabulous ride. And that, in so many ways, is sad.
As pointed out by Reuben Terrado in last Tuesday's SPIN POV episode, Austria leaves behind a legacy of nine PBA titles and four Coach of the Year awards during an eight-year run that was blemished by only one losing conference.
"You can't argue with success," opined SPIN editor-in-chief Dodo Catacutan.
I agree.
Unfortunately, management thought otherwise and decided to remove Austria.
But in doing so, SMC didn't have the balls to use the words "fired" or "terminated."
ADVERTISEMENT - CONTINUE READING BELOW ↓
BAD CHOICE OF WORDS
Instead, a "sabbatical" was mentioned, which is silly because that term implies a return. And Leo ain't returning. After coaches are regurgitated, they aren't swallowed back.
Being bumped up as a "consultant" sounds noble but in this context, the position is really a demotion rather than a promotion. Straddling the sidelines, drawing plays and presiding over practice is where the real power and glamour is.
Just ask Pido Jarencio and see how much fun he is having now after NorthPort relieved him as head coach in lieu of a consultant's cloak.
Several theories have since surfaced regarding Austria's unceremonious exit. But only two factors sealed the 64-year old's fate.
A players' revolt.
And the damning suspicion that coach Leo never really had the complete backing and everlasting benediction of SMC sports director Alfrancis Chua.
In the same POV episode, colleagues Snow Badua and Gerry Ramos argued vigorously that firing Austria wasn't necessarily a fair shake because SMB's undoing in the Commissioner's Cup was aided by the "confusion" and lack of "continuity" that was caused by the insertion of Gallent late into the conference.
IT DOESN'T MATTER.
Only San Miguel has the right to make the switch. Only their word counts.
A coach getting fired is as sure as death and taxes. part of a coaches' life.
When he was reportedly told to stay away during Gallent's five-game winning streak, Leo probably had an inkling that the wax was fast melting on his coaching candle.
Letting go of a coach is never easy. This time, though, San Miguel raised the awkwardness and discomfort to a dizzying level.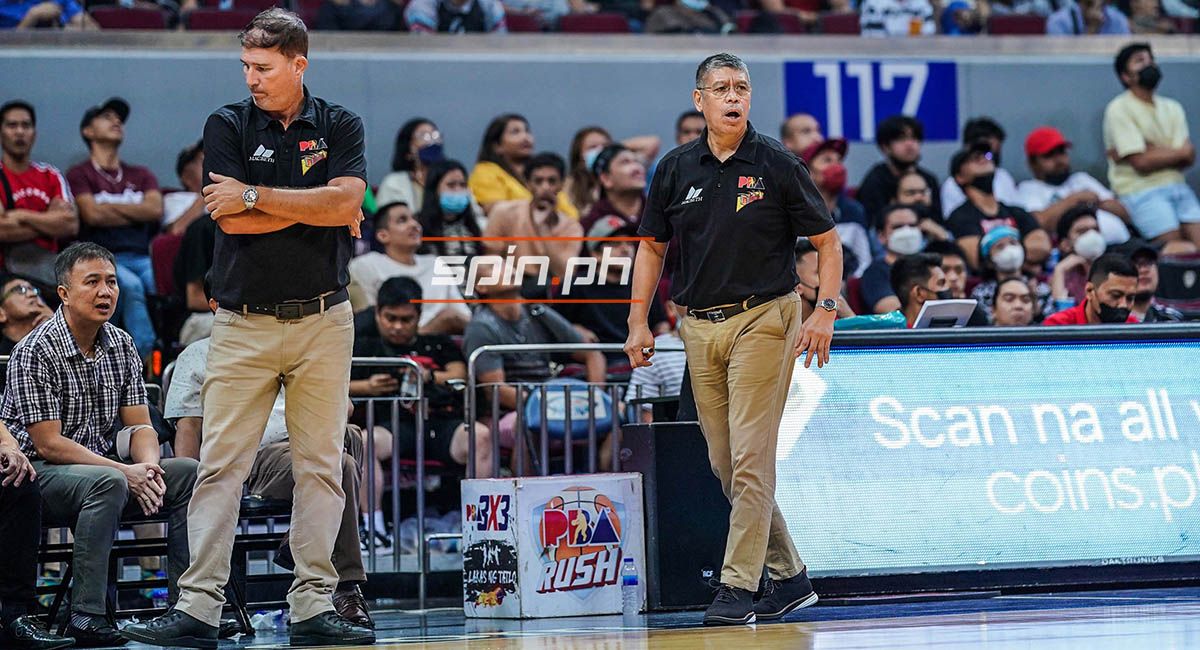 ADVERTISEMENT - CONTINUE READING BELOW ↓
If San Miguel chose to accord just a little respect to the championships Austria won, couldn't it at least give their loyal soldier the dignity of a graceful exit?
This blatant, unapologetic apathy towards transparency is not fooling anyone. Just say it like it is, SMC, and then gently move on.
To paraphrase Leo Austria's son, Bacon, here's how San Migel should have handled their coaching change.
Get your statements right and stop scrambling for imaginary excuses.
Get more of the latest sports news & updates on SPIN.ph