CHICAGO - After a fantastic Game 5 of the PBA Commissioner's Cup Finals last night at the Smart Coliseum, I'm not sure whether I should toast a cold brew for San Miguel or lay a lonely wreath on TNT's dying title hopes.
On one end, I'm impressed with the Beermen for plowing through the fourth quarter with a brutal 30-14 run that led to a 99-94 victory and a 3-2 series lead.
Chris McCullough was especially dazzling with 35 points and 22 rebounds. Overshadowed mostly by rival and Best Import Terrence Jones of TNT, McCullough plucked the perfect moment to shine as San Miguel stole victory from the jaws of defeat.
On the other hand. I want to weep for those KaTropa dudes.
How do you blow a comfortable 90-77 bubble with 6:19 left in the fourth quarter?
And more significantly, how do you recover from that kind of mental wreck with just 48 hours to spare before Game 6?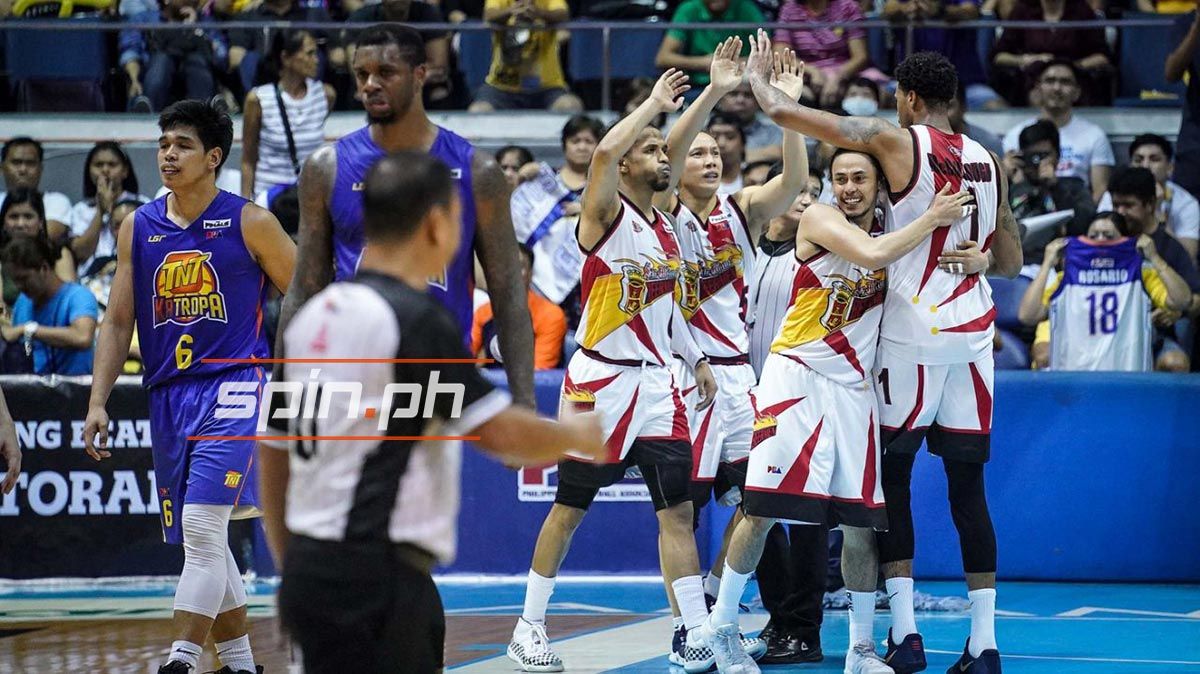 Continue reading below ↓
Recommended Videos
Although San Miguel deserves to be showered with accolades, let's get a few things straight.
I love Leo Austria. He was a decent player back in the day, a reliable guard who can scrap points and play hard-nosed defense. As a coach, he's beyond decent. But he should never be mistaken as the second coming of Baby Dalupan.
Austria earns our praise for yanking June Mar Fajardo in favor of Christian Standhardinger at the 7:24 mark of the fourth canto. But it wasn't exactly a novel, think-outside-the-box move. More like a function of common sense.
Although he's two inches shorter and 30 pounds lighter than Fajardo, the 6-foot-8, 220-pound Standhardinger is a more nimble and physical big that is better suited to repel Jones.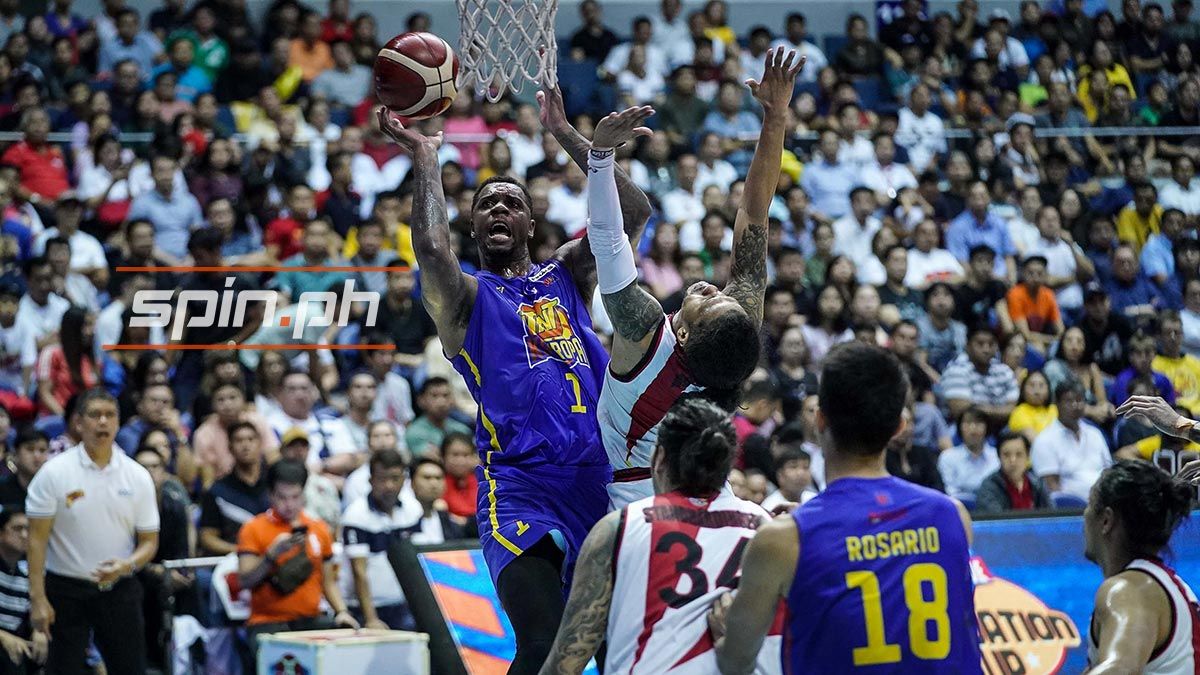 Jones, who finished with 35 points, 17 rebounds and eight assists, went 0-for-4 from the field and had two costly miscues in the fatal stretch.
However, let's not fool ourselves, Standhardinger didn't take the Jones out of Terrence all by himself. Fatigue helped, as evidenced by the maze of six fourth-quarter turnovers and that wide open lefty lay-in that Jones shorted with 13.3 ticks to go with TNT down, 95-94.
Since both imports played 48 minutes, why did McCullough stay fresh as the Cordillera mountain air while Jones looked like he just ran the Boston marathon?
Well, McCullough has a lighter frame at 200, which is 52 pounds less than Jones carries. Unlike the persistently attacking Jones, McCullough operates with a little more finesse.
Less energy expended means more oxygen for the lungs, which normally yields a higher efficiency performance. It's not rocket science, people.
That being said, as Jones began to look demonstrably winded in the fourth quarter, why didn't the TNT coaching staff give him a blow, especially when they had a 85-69 margin?
Two minutes on the bench, ice pack on his nape, and a quick massage on the lower limbs, could have revived the lost splendor that once was Terrence Jones.
But that's spilled water under the bridge.
Facing elimination, the KaTropa now have a task bigger than revitalizing their import. They must somehow regather the confidence and team morale that was stolen from them in that traumatic Game 5.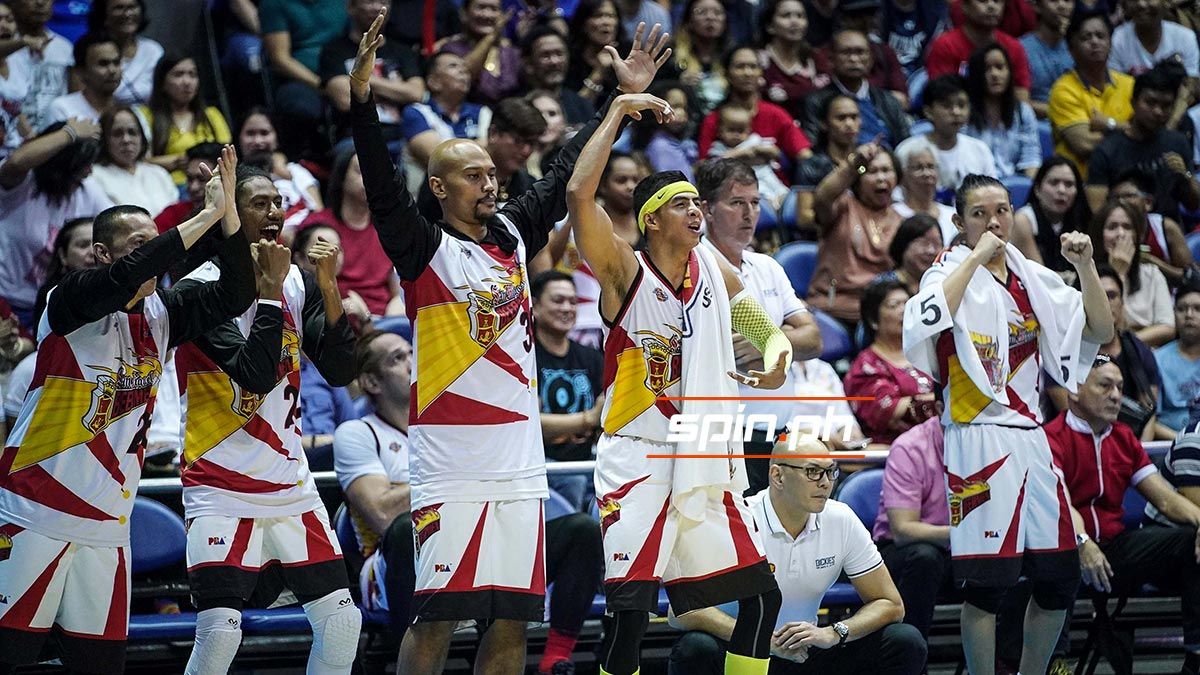 MONKEY BUSINESS. Per the official PBA website, Arwind Santos made 36 percent of his field goals, 30 percent of his threes and 50 percent of his free throws this conference.
I wonder if his IQ score is any higher.
An afterthought in Game 5, a rather useless participant with just two inconsequential points to his name, Santos inserted himself in the headlines when he taunted Terrence Jones with a monkey gesture late in the second quarter.
It repulsed us more when our disbelieving eyes saw the racist act being pulled by an 11-time All-Star, an eight-time champion, and former league MVP.
We all did stupid things when we were young, but Santos is 38. He knows better than to insult our African-American imports who have been a huge part of the PBA family across generations.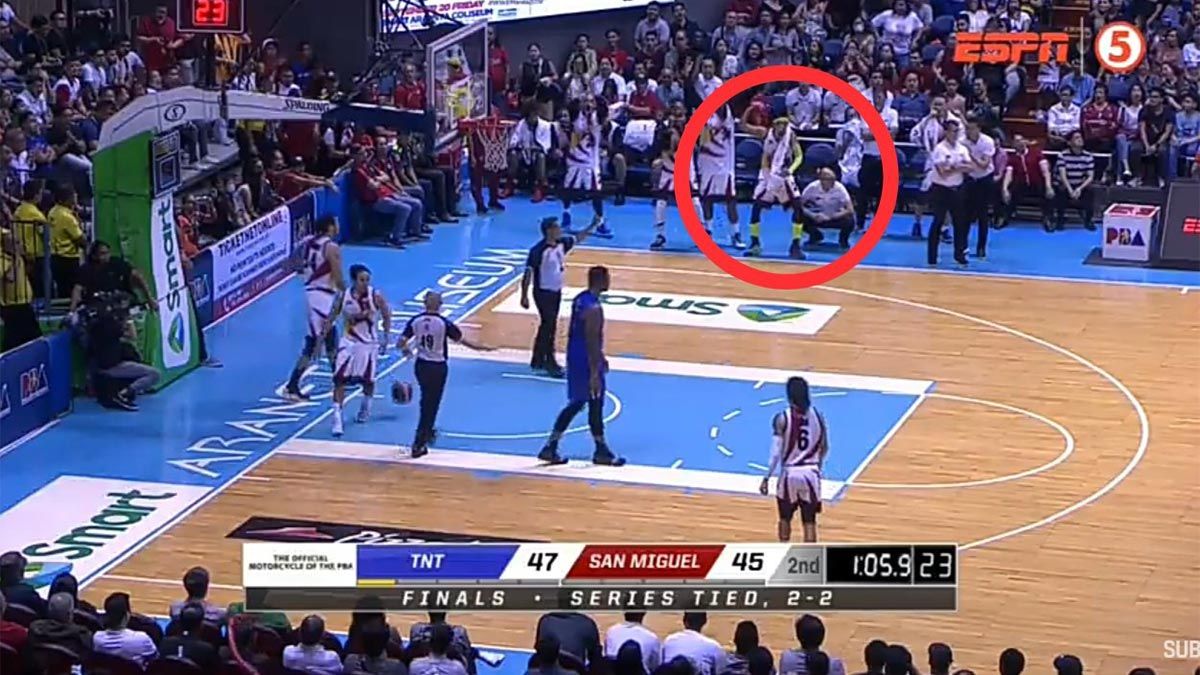 But the greatest outrage here, really, is that Santos was given the chance to collect his emotions and apologize. And still, he defiantly refused to. It was like pouring gasoline on a raging fire.
In his myopic view, he sees it only as playful "mind games."
No, it's not. It's plain dumb.
Look, man. A pinch of animosity in the playing field goes a long way, but diplomacy takes you farther in life.
Santos' egregious offense is a blatant misrepresentation of the esteemed values of Far Eastern University, an institution of higher learning best known as the alma mater of the great Johnny Abarrientos.
With his playing days winding down, Santos is likely going to aspire to be a coach or front office executive.
I have some career advice for him: People skills open doors. Monkey skills gets you fired even before you are hired.
PBA commissioner Willie Marcial has been known to throw the book at misguided souls who dare sully his league. Mr. Marcial should've thrown the entire library at the vile and ignorant Santos.