SAFE to say, Arwind Santos' days as the PBA's 'Spiderman' are numbered.
On Tuesday, the PBA released a memo formally banning the trademark 'Spiderman' dunk made famous by the San Miguel Beer star.
The memo, signed by Commissioner Willie Marcial and dated January 15, redefined the league's rules on dunks and reiterated penalties for stunts where players hang on to the rim more than necessary.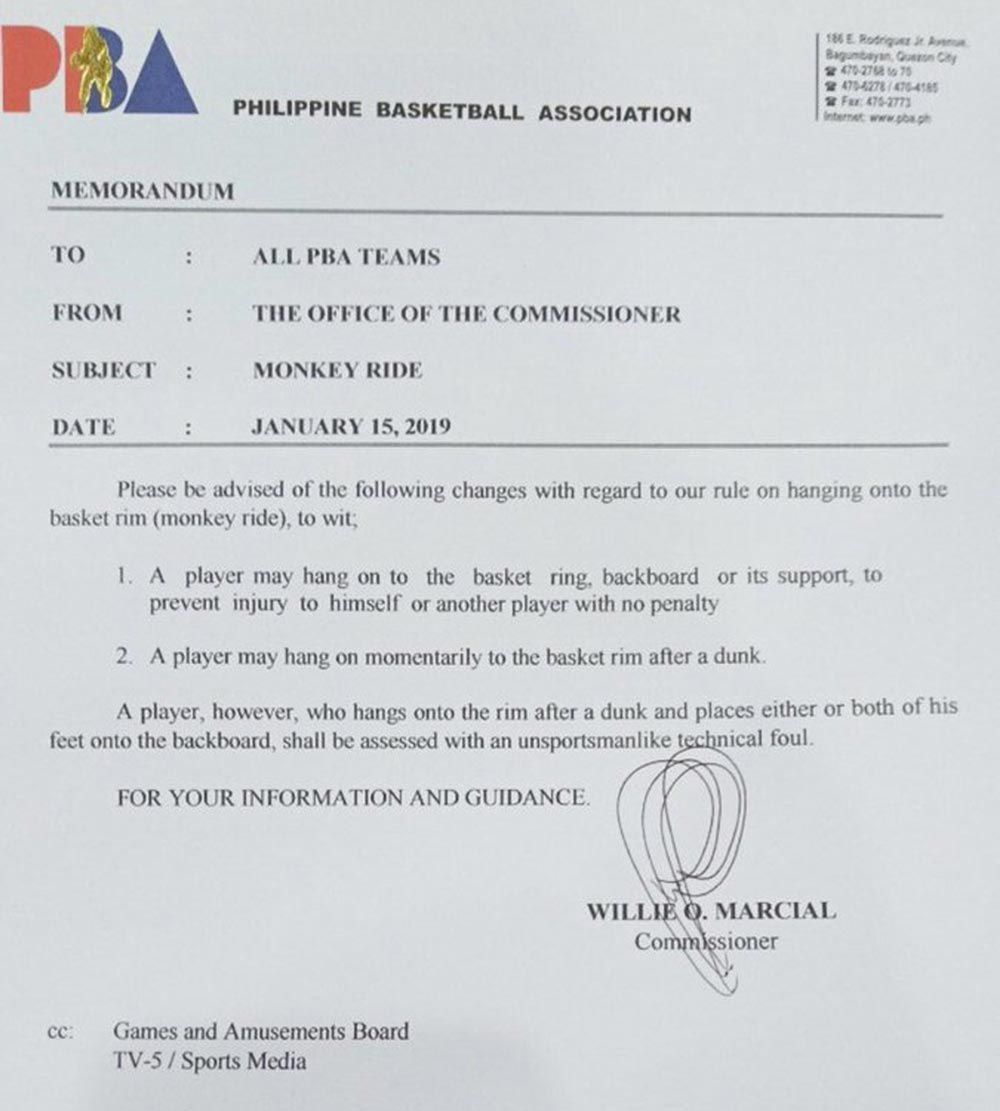 However, the final line of the memo specifically targeted the dunk Santos has been doing for several years now which the league has, curiously, tolerated.
It read: 'A player who, however, hangs on to the rim after a dunk and places either or both his feet on the backboard shall be assessed an unsportsmanlike technical foul.'
Continue reading below ↓
Recommended Videos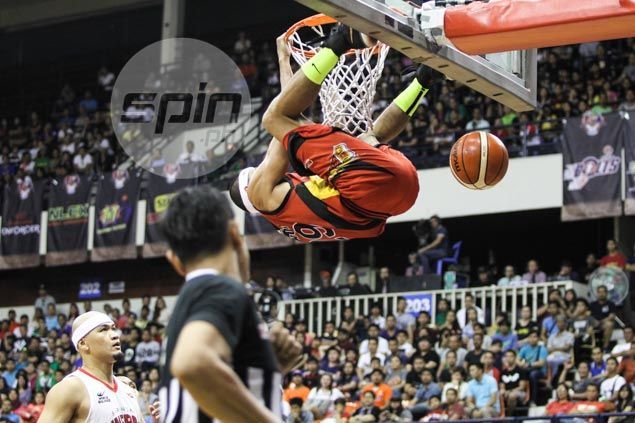 The memo essentially reiterated long-standing rules on dunks that are enforced by Fiba and other major leagues, which penalize players who hang on to the rim - mostly for effect - more than necessary after dunks.
That one last line, though, put an end to Santos' antics.
No wonder Santos' San Miguel teammates Alex Cabagnot and Chris Ross have started a campaign on Twitter to 'Free Spider-man,' all in good fun.