The PBA's best team last season officially just got better.
San Miguel Beer, the top-ranked team last year owing to a Philippine Cup conquest and two semifinal appearances, has inked rookies Arnold Van Opstal and Rashawn McCarthy to contracts on Tuesday.
The 6-foot-9 Van Opstal, SMB's pick in the Gilas draft groomed to be a "sparring partner" for cornerstone June Mar Fajardo, signed a two-year deal, while the Filipino-American McCarthy, a former star guard in the D-League, settled for a one-year contract.
[See Rookie McCarthy lands roster spot at SMB]
Agents Matt Manotoc and Marvin Espiritu confirmed the signings of their clients, although they declined to disclose how much each deal was worth.
Asked if Van Opstal should've gotten a longer, three-year deal, Manotoc believes his client was satisfied with the contract he signed.
"I think he's content with the two (years)," he said.
As for McCarthy, the 6-1 combo guard is set to become the sixth Fil-foreign player in SMB's 15-man roster, joining Chris Ross, Marcio Lassiter, David Semerad, Van Opstal, and Lutz.
PBA laws limit teams to five Fil-foreigners in the active roster, but Lutz won't count for SMB unless he is re-activated, according to league officials.
PBA media bureau chief Willie Marcial also confirmed that two other players earlier listed as Fil-foreigners, Alex Cabagnot and Brian Heruela, are not considered such under league rules since both were born in the Philippines.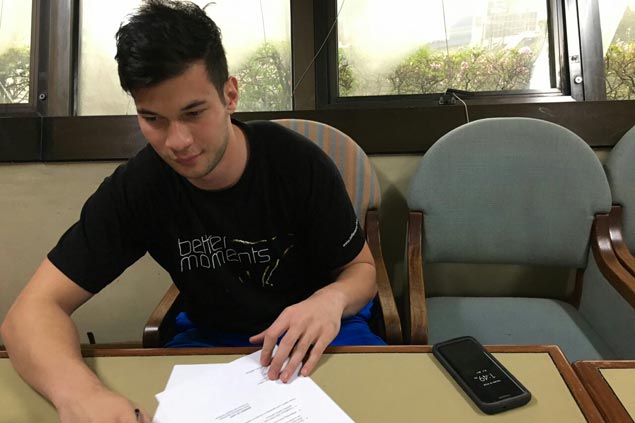 POV,Zoom In
PBA Updates