PHOENIX coach Ariel Vanguardia believes Star is one of biggest threats to San Miguel's quest for a third straight PBA Philippine Cup championship considering how the Hothots have been dominating opponents lately.
The Hotshots swept the Fuel Masters in their best-of-three quarterfinal series, capped by a 91-71 decision in Game Two on Monday night.
"They're playing great basketball," Vanguardia said. "I think they're the hottest team in the league right now and they're up there with San Miguel in terms of the way they're playing."
"Credit goes to coach Chito (Victolero) and his staff for a job well done," he added. "I wish them luck in the semifinals."
[See Wright says he can learn a thing or two from Star veterans]
The Hotshots are now riding the momentum of a six-game winning streak - won by an average of 27 points. In their three meetings this conference, the Hotshots beat the Fuel Masters by a margin of 31.7 points.
And Vanguardia feels the Hotshots have what it takes to compete against the Beermen, who have won their last 10 outings - the last to eliminate No. 8 seed Rain or Shine in the quarterfinals.
"They have the tools. They have the height. They have the guards – their guards really killed us," Vanguardia said. "Talagang in terms of speed and athleticism, nahihirapan yung mga point guard namin."
Continue reading below ↓
Recommended Videos
Vanguardia knows a thing or two on how to be successful against SMB as Phoenix was the only team to beat the Beermen so far this conference. And he believes the Hotshots are capable, too.
"Beterano na kasi yung mga guards nila," he said. "They have championship experience – Barroca, Melton is playing well; I'm happy for him, and then even Jalalon is there, and Paul Lee. He's the biggest addition to the team. I think he's turned the team around."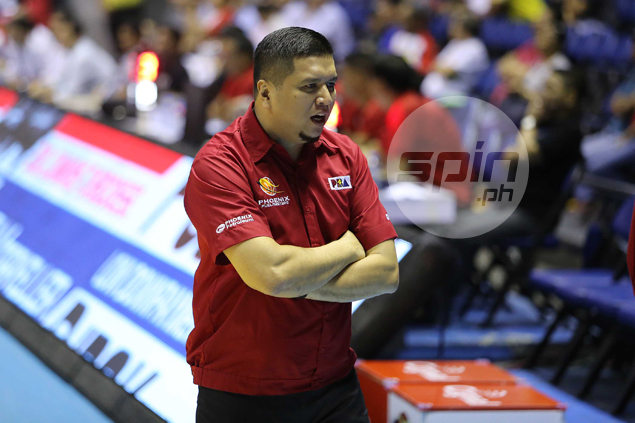 The Hotshots likewise have the plenty of veterans led by Marc Pingris, he pointed out.
"They got leadership in Ping," Vanguardia said. "I hope someday my team develops a leader like Ping, who works hard and will get the team together in times of difficulty. Wala pa, kulang pa kami talaga."
Willy Wilson has taken the leadership task, but has recently been hampered by injuries.
"Dapat si Willy eh, kaya lang he has been sick and injured, so he's on and off," Vanguardia said. "I hope JC (Intal) steps up to be a vocal leader; si Cyrus (Baguio) kasi medyo tahimik. Wala talaga kami yung vocal leader. I hope Doug (Kramer) being new to the team, he could be a vocal leader."
"For sure, there's one … but I don't want to assign," he added. "It's something na they will have to figure out themselves, and through these kinds of defeats, we need to stay together and try to be a better team."