CHRIS Ross and Terrence Jones have been going at it all series long in the PBA Commissioner's Cup finals
Game Five was a welcome break.
When Jones fell to the floor at the 9:48 mark of the fourth quarter after being bumped by Ross who tried to chase down a loose ball, fans inside the Smart Araneta Coliseum anticipated another scrap between the arch-enemies.
Instead, Ross picked up Jones and helped him stand up as fans cheered, Jones responded by giving the SMB guard s pat on the back.
Ross said the gesture wasn't anything out of the ordinary even in the middle of what has so far been an acrimonious best-of-seven series between the longtime rivals.
"Why paint me like I'm a terrible person, man?" Ross said with a smile. "I'm still a nice guy. I'm still a nice dude."
Ross, who claimed Jones was "mentally a baby" after Game Three, said what he did is just common courtesy after fouling the TNT import.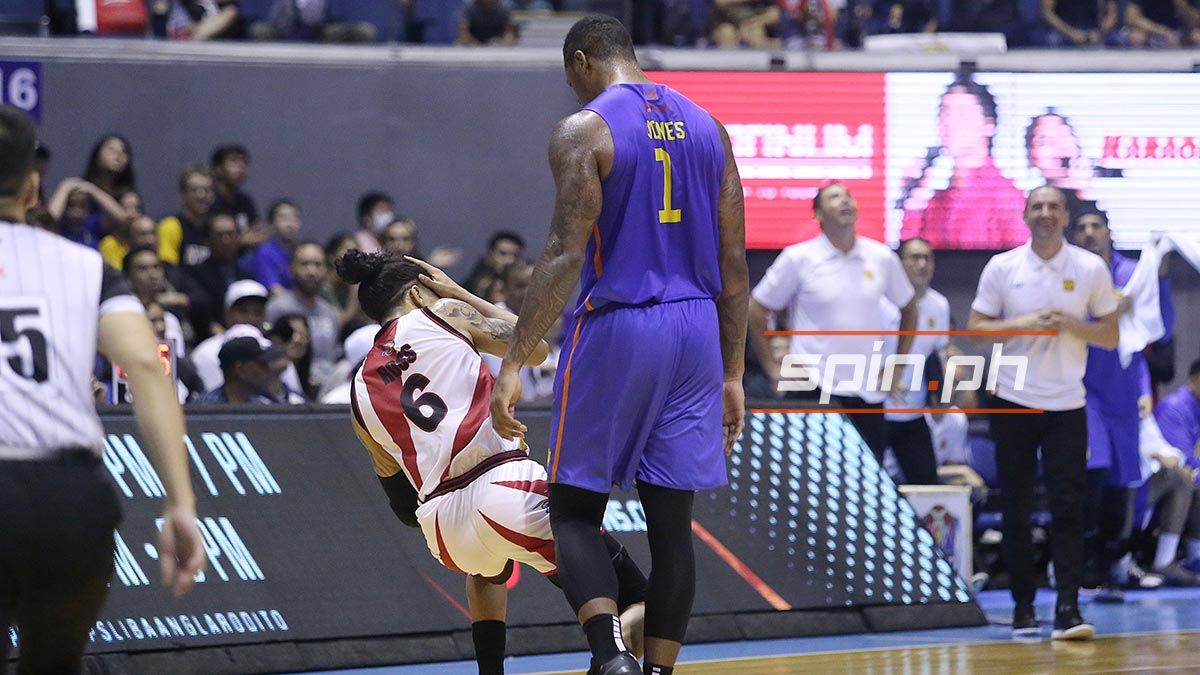 Continue reading below ↓
Recommended Videos
"I pushed him on the floor and picked him up. Common courtesy. Human being courtesy. I'm a nice person. I'm not a terrible person like people think I am. I'm really a nice guy. If I pushed him on the floor, and he fall down, I'm going to help him up," said Ross, who was hit in the face by Jones during Game Two of the series.
Fans were naturlaly amused by the act of sportsmanship between the two, but Ross played down the act.
"I don't care what they like. As long as it attracts fans to the PBA, give them something to watch, people have something to talk about," Ross said.