ALLEN Durham said the team was so determined to let the league know that Meralco is for real this conference.
Durham admitted Meralco was motivated to make a big follow-up win against San Miguel in which the Bolts beat their opponent by 26 points, 125-99, last week.
The result? A 24-point victory over Barangay Ginebra, 101-77, that enabled Meralco to gain solo third place in the standings with a 6-2 card. It was the first time in franchise history that the Bolts won back-to-back games by at least 24 points, according to PBA statistics chief Fidel Mangonon.
"We just try to let everybody know that we are for real, and that we are a real team," said Durham. "I told them in the beginning, we've got to let them know that wasn't a fluke, and we've got to play our game, play hard, defense, and run it and that's what we did tonight."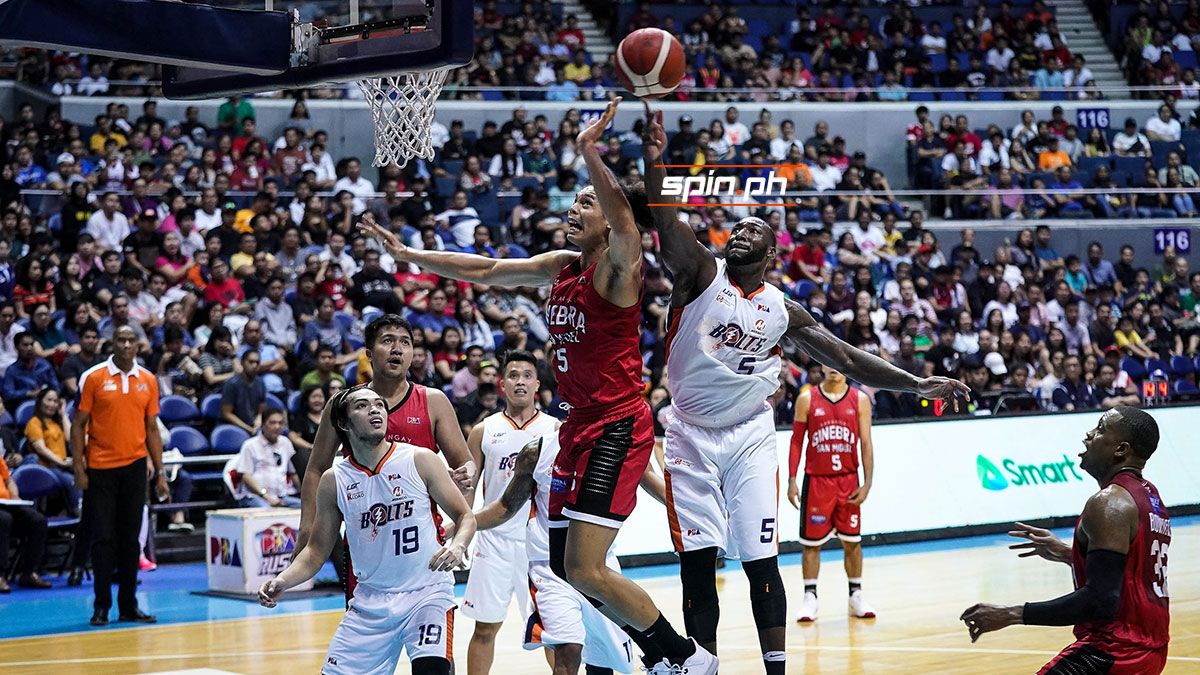 Continue reading below ↓
Recommended Videos
Durham spearheaded Meralco's attack, finishing with 39 points and 12 rebounds in the Bolts' big win over the Gin Kings. He already had 23 in the first half where the Bolts got a 53-32 lead.
More than the individual game, Durham is happy with the team victory that strengthened their bid for one of the four twice-to-beat incentives in the quarterfinals.
"It feels good that we got a win over a good team," said Durham. "It shows that we are trying to be consistent and we still try to build and get better each week. It was all our defense. We tried to be physical, we tried to make sure we finish the defensive possession with rebounds and try to get out and run."
Durham, however, warned the task isn't over with the huge wins over San Miguel and Barangay Ginebra as the Bolts are looking to finish the eliminations strong.
"It don't mean nothing," Durham said, referring to the back-to-back lopsided wins against title contenders. "We've got three more games. We have to finish the eliminations and finish strong going to the quarterfinals and stuff like that.
Meralco has Columbian, NorthPort, and Rain or Shine in its remaining games, all in the lower half of the standings.
"Just another step on where we try to go and we got to make sure that we validate these wins with finishing the right way," said Durham.