WHILE other imports have been making noise with their scoring, Allen Durham has been doing it all as Meralco's long-time import.
Durham is averaging 29.1 points, 8.0 rebounds, and 7.1 assists for the Bolts in his fourth year with the team. And his play has lifted the Bolts to a stellar record in the PBA Governors' Cup.
Durham posted a triple-double on Sunday in their match against San Miguel, having 29 points, 15 rebounds, and 11 assists en route to a 5-2 win-loss record for the Bolts, who are now in third place in the team standings.
The Meralco import said he is letting his play do the talking, amidst the emergence of new imports that have been hugging the headlines as of late.
"They are all great players," said Durham. "The teams did their research. They brought us some great players. They are putting on the points. They are performing well right now."
"I'm just keep doing what I'm doing, let you [media] guys talk about the other imports, and hopefully, we just keep racking up wins," he added.
Durham said the familiarity with his teammates have been a big reason for the impressive play of Meralco in the Governors' Cup as the Bolts are on pace to claim one of the four twice-to-beat incentives in the quarterfinals.
Continue reading below ↓
Recommended Videos
"I think, just being here for so long, it has become a brotherhood. We hang out with each other off the court. That makes it a lot easier on the court. We really have that chemistry," said Durham.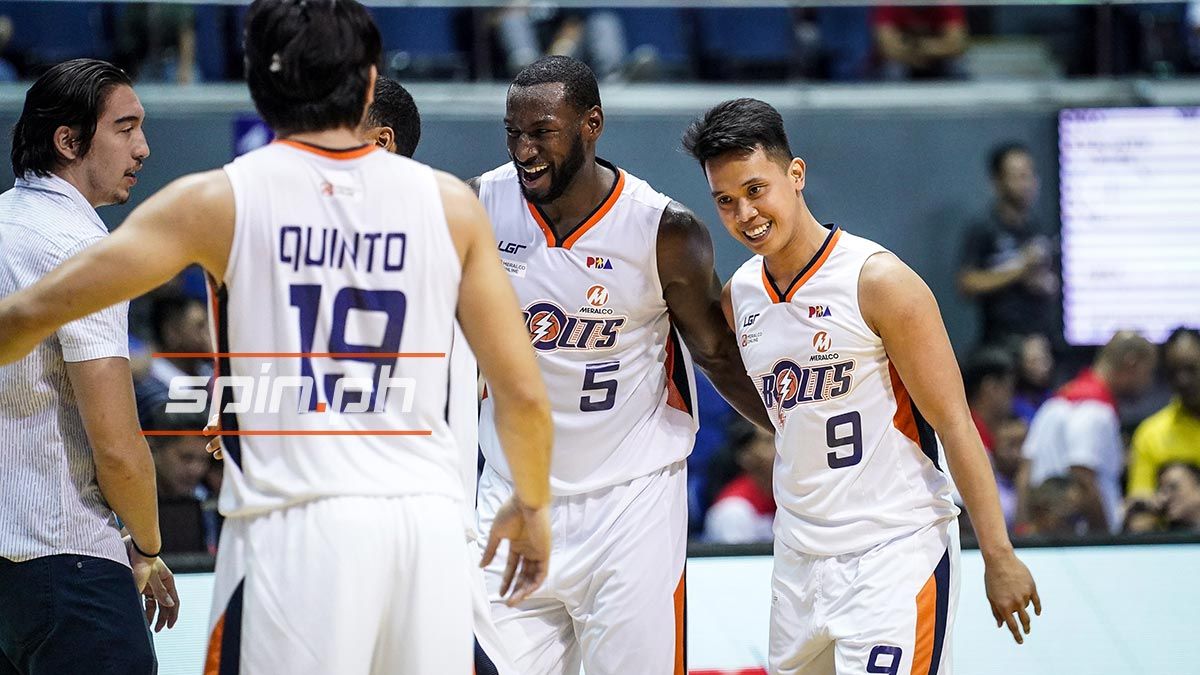 The Bolts got a huge win over grand slam-seeking Beermen, leading by as many as 28 points to capture their second straight victory. Durham said the team was so focused on the game, knowing the quality of their opponent in the Beermen.
"I think everybody came out, we were laser focused. San Miguel is a strong opponent, one of the top teams in the PBA. We knew our focus had to be there. We have to be dialed in from the start," said Durham.
After beating San Miguel, Meralco now looks to extend its winning streak when the Bolts take on Barangay Ginebra on Sunday. The Bolts and the Gin Kings figured in memorable battles before, facing each other in the Governors' Cup finals in 2016 and 2017. On both occasions, the Kings won.
"It is a big win [against San Miguel] but that's just another step on where we are trying to go and that's trying to win a championship. Now that we got that, we've got to forget that and get ready for Ginebra," Durham said.
Durham will be facing an old foe in Justin Brownlee, the same import he faced during those two championship series.
"It's always fun to play them. They bring out the fans and stuff. So definitely, it's going to be a great atmosphere. Looking forward to it," Durham said.