WITH five angst-driven tweets fired off in the dead of night, Don Allado wrote his name in the PBA history books as the first player to be sanctioned by the local league for a post in a social networking site.
His five tweets actually cost P100,000 each after he was fined P500,000 by the pro league. Veteran player agent Danny Espiritu estimated the player may end up losing as much as P2 million counting the wages and bonuses he is bound to forfeit owing to his one-conference ban.
Allado, at least, will find plenty of company if we go beyond our borders, judging from the numerous players, coaches and owners hit with fines for controversial tweets they most likely ended up regretting.
Here are just some of them.
1. Amare Stoudemire, player, New York Knicks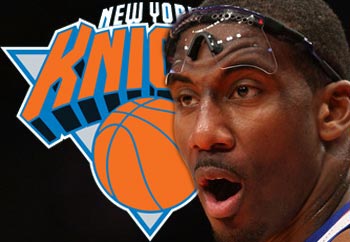 Continue reading below ↓
Recommended Videos
June 26, 2012. Amare Stoudemire was fined US$50,000 by the NBA for a gay slur in a direct tweet to fan. The fan had advised him in a tweet that Stoudemire needed to come back stronger and quicker to make up for the past season where the Knicks were eliminated in the first round. An obviously piqued Stoudemire responded via Direct Message which was later publicized by the fan: "F___ you! I don't have to do anything f__"
2. Patrick Patterson, player, Houston Rockets
March 17, 2012. Patrick Patterson of the Houston Rockets was fined US$25,000 for criticizing referees on Twitter following a 95-91 loss to the Los Angeles Clippers. "This game shows how biased & one sided the **** are in this league. Wish we had a superstar. #smh #nocalls. Still proud of how we fought."
3. JR Smith, player, New York Knicks
March 9, 2012. JR Smith of the New York Knicks was fined US$25,000 for posting a photo of model Tahiri Rose's behind wearing a thong on his bed.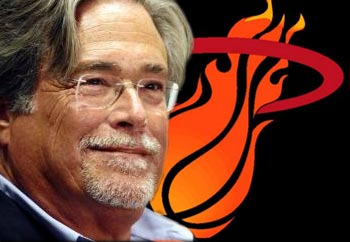 4. Micky Arison, owner, Miami Heat
October 31, 2011. Miami Heat owner Micky Arison fined US$500,000 for tweeting about the lockout when rules state that no NBA player/personnel may discuss it in public. Tweet from fan: "Guess what? Fans provide all the money you're fighting over you greedy (expletive) pigs." Arison's response: "Honestly u r barking at the wrong owner."
5. Mark Cuban, owner, Dallas Mavericks
March 30, 2009. Dallas Mavericks owner Mark Cuban was fined for criticizing referees on Twitter after a game against the Denver Nuggets.
6. Multiple NBA players
Multiple players fined US$7,500 for tweeting before/during/after games. NBA rules say players can't tweet 45 minutes before/after games. They must first fulfill their obligations to the media.
7. Chad Ochocinco, player, Miami Dolphins
August 24, 2010. Chad Ochocinco, then with the Cincinnati Bengals in the NFL, was fined US$25,000 for tweeting before and after the game.
8. Jose Enrique, player, Newcastle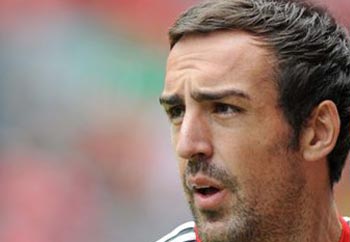 Footballer Jose Enrique was fined £100,000 by the English Premier league for his tweets aimed at Newcastle owner Mike Ashley last year. The Spaniard, on the final year of a £50,000 per week contract, was said to be aching to leave Newcastle. Enrique claimed, in Spanish, "The club is allowing all the major players of the team to go. Seriously, do you think it is the fault of the players? Andy (Carroll), nobby (Kevin Nolan) etc etc. "This club will never again fight to be among the top 6 again with this policy."
9. Marvin Morgan, player, Aldershot
January 2011. A League Two footballer was suspended and placed on the transfer list by his club after a Twitter outburst against abusive fans. Aldershot striker Marvin Morgan was also fined two weeks' wages after he expressed anger at fans booing him when he was substituted during the fourth tier club's 2-1 loss to Hereford on Monday. "Like to thank the fans who booed me off the pitch," he wrote on Twitter after the match. "Where's that going to get you! I hope you all die."
PBA Updates