WITH the PBA changing the format of this year's All-Star showcase and putting together teams representing the country's three major island groups, one would think the abundance of spots would prevent anyone worthy from being left out.
Look again.
There are a handful of deserving players who we think were unfairly left out of the Mindanao, Luzon and Visayas teams that will take on Gilas Pilipinas in games to be played in Cagayan de Oro on April 26 in Cagayan de Oro, in Lucena City on April 28, and in Cebu on April 30.
Below are the standouts who make it to this year's list of All-Star snubs (elimination-round averages as of Monday).
8. Sean Anthony
Named to the Mythical Second Team last year, the NLEX power forward was one of the few bright spots for the Road Warriors in the Philippine Cup, emerging as the team's most consistent player with averages of 14.3 points, 10.7 boards, 2.6 assists, and 1.3 steals in 26.2 minutes in nine games before going down with a knee injury.
The Filipino-Canadian cager is the missing link for a Road Warriors side that has yet to register in the win column of the Commissioner's Cup as he continues to recover from the injury.
Continue reading below ↓
Recommended Videos
7. JC Intal
The Phoenix small forward has always shown flashes of brilliance, averaging 13.2 points, 1.5 triples, five boards, two assists, and 0.9 block in 26.2 minutes in 13 elimination-round games this season so far.
The athletic 6-foot-4 wingman, though, has yet to deliver consistently in games that really matter, probably what kept him from gaining the nod. Still, his numbers are enough to draw consideration.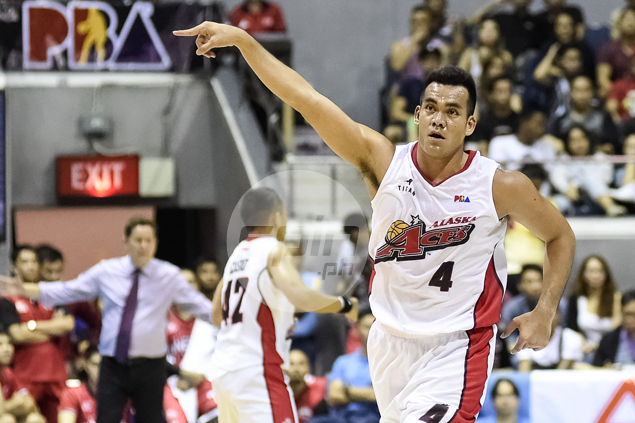 6. Vic Manuel
The Alaska power forward has been the team's top offensive threat as he averaged a team-high 16.9 points on 53.1-percent shooting, along with 6.7 boards, 1.3 assists, and 1.1 blocks in just 24.5 minutes mostly off the bench last conference.
The Muscle Man, who hails from Nueva Ecjia, could've gained consideration for a spot in the Luzon team if not for his ankle sprain that could keep him out until early next month.
5. Kelly Williams
The TNT KaTropa big man, who turned 35 last month, has enjoyed a resurgence this season, none more evident than in the playoffs last conference where the former league MVP normed 11.9 points on 51.1-percent shooting, 7.3 boards, 1.2 steals, and just 0.9 turnover in 23 minutes in nine games.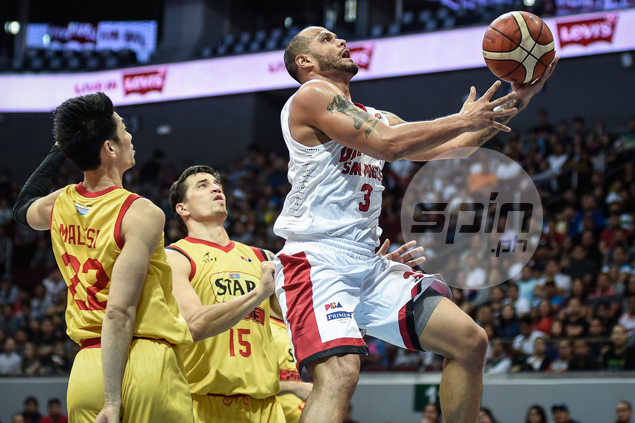 4. Sol Mercado
The Ginebra playmaker is one of those players who turn it up a notch in the postseason, averaging 11.6 points, 1.4 triples, 4.1 assists, 3.9 boards, and one steal in 31.1 minutes in 10 games in the playoffs of the all-Filipino conference as he completed the Gin Kings' potent three-guard rotation with LA Tenorio and Scottie Thompson.
3. JR Quinahan
The GlobalPort big man has proven his team made the right decision when it traded for him in the offseason as the Cebuano cager has emerged as the squad's best player outside Terrence Romeo and Stanley Pringle, averaging 10.5 points, 7.2 boards, 2.4 assists, 0.8 block, and just 1.9 turnovers in 27.7 minutes in 13 games this season so far.
2. Chris Newsome ­
Last season's Rookie of the Year, the Meralco playmaker picked up from where he left off as he was one of the few reasons the Bolts' fans could cheer about in an all-Filipino conference where they finished second to last.
The athletic playmaker, who is averaging 15.3 points, 7.1 boards, 5.4 assists, and 1.3 steals in 35 minutes in 14 games this season so far, could just settle for vying for top honors in the Slam Dunk contest – if and when he gets invited for the second straight year – after falling short of the award against former teammate Rey Guevarra last year.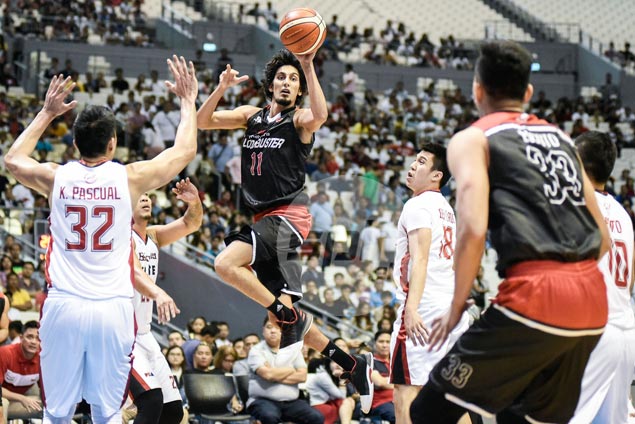 1. Alex Mallari
The Mahindra point forward is the most notable omission in this year's bunch. With coach Chris Gavina instilling Mike D'Antoni's free-flowing system for the Houston Rockets in his own team, Mallari has been given the keys of the offense like James Harden has.
That resulted in averages of 17.8 points, 1.1 triples, 7.1 boards, 4.9 assists, and 1.7 steals, against 4.8 turnovers in 34.5 minutes in 11 games last conference. Mallari steered a Floodbuster team lacking in talent to three wins – an overachievement after seeing all of their stars surprisingly go in the offseason.
Honorable mentions:
Larry Fonacier – 10.6 points, two triples, 2.6 boards, 2.6 assists, and just 1.8 turnovers in 30.6 minutes in nine postseason games off the bench last conference
Mo Tautuaa – 11.9 points on 58.5-percent shooting, 4.2 boards, and 0.8 assist in just 20.3 minutes in 13 elimination-round games so far this season
Beau Belga – 8.1 points, 6.1 boards, and 2.4 assists in 24.8 minutes in 14 elimination-round games so far this season.