ALASKA welcomes Maverick Ahanmisi to its fold even as it wishes former player Ping Exciminiano luck on his new home in the PBA.
Coach Alex Compton felt thrilled to have the 28-year-old Ahanmisi come on board for the Aces following the trade they consummated with Rain or Shine, which acquired Exciminiano.
The Elasto Painters also acquired the lowest first round pick of the Aces for the 2019 draft.
"We felt it is a rare opportunity for Alaska to acquire a player of Maverick's caliber, and we are excited to welcome him into our team," said Compton in a statement over the weekend.
Ahanmisi was the first round pick of the Elasto Painters (3rd overall) during the 2015 draft and immediately helped the franchise win a second PBA championship when it beat Alaska in six games during the 2016 Commissioner's Cup finals.
The US-born Fil-Nigerian guard however, didn't see action in a single game during the mid-season conference owing to a toe injury.
Compton admitted it was hard parting ways with a player like Exciminiano, describing him as someone 'who is a joy to coach.'
"He's a real energizer for our team," said the Alaska coach of the 30-year-old guard out of Far Eastern University.
Continue reading below ↓
Recommended Videos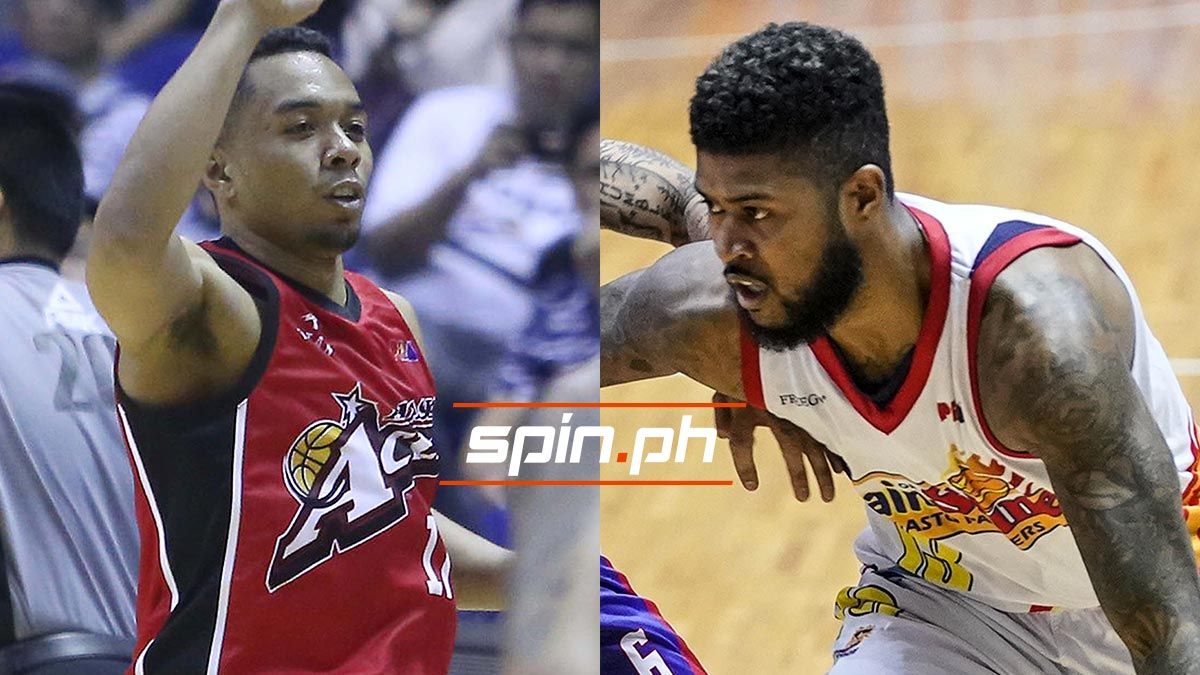 Exciminiano was a second round pick (18th overall) by the Aces in 2013 draft and would play a key role when Compton adopted a full-court pressing system for the team.
He was part of the five runner-up finishes the Aces had in the last four seasons, although his playing minutes had seen a considerable decrease at the start of the year.
Compton was grateful for everything Exciminiano has done for the franchise.
"We thank him for the way he handled himself professionally, his work ethic, and his attitude," said the Alaska coach. "We wish him and his family success going forward."