ALEX Compton has stepped down as head coach of Alaska.
The team announced the news on Thursday, with assistant coach Jeffrey Cariaso taking over.
"We are very sorry to see Alex leave the team. He had a tremendous impact on the team and was very concerned with the players' well-being on and off the court," said team owner Wilfred Steven Uytengsu in a statement.
This ends Compton's five-year run with the Aces, where he led the team to five Finals appearances, his last being a runner-up finish to Magnolia in the 2018 PBA Governors' Cup.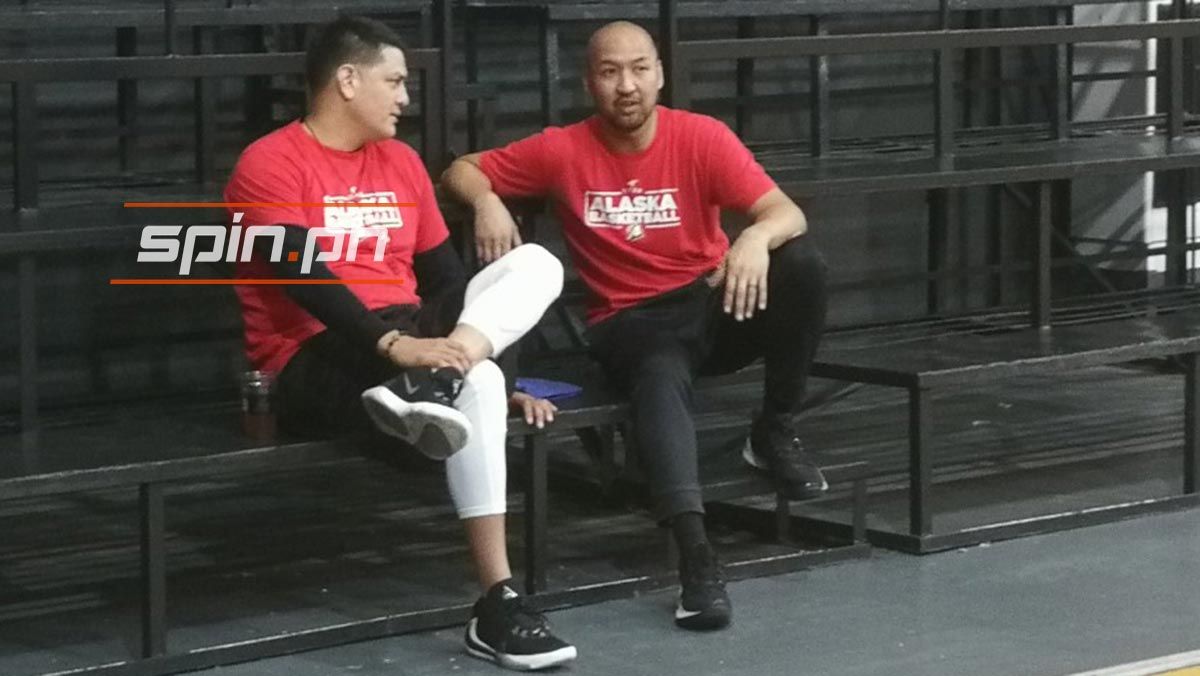 Assistant coach Eric Altamirano has also stepped down, leaving Cariaso with Tony dela Cruz, Monch Gavieres, Danny Ildefonso, Paolo Layug and Franco Atienza in his staff.
Continue reading below ↓
Recommended Videos
Uytengsu personally asked Compton to relinquish his post, a development which, though painful, the latter wholeheartedly accepted.
"Yesterday at his house, a man I deeply respect, Fred Uytengsu, sat down with me, looked me in the eye, and asked me to step down," Compton said in the same statement issued by Alaska.
"I accepted his direction and have agreed to resign as head coach of the Alaska Aces. It has been an honor for me to coach such a storied franchise. I have made great relationships and a lot of love for people in the organization. Being a part of the Alaska family has meant a lot to me and my family, and we will always treasure our time with the Aces."
Rumors of an Alaska plan to promote Cariaso to head coach surfaced as early as last year.
Alaska looks to return to the finals this 2019 PBA Governors' Cup and finally win title No. 15.
"We also share that winning with integrity is an important aspect of our team and are grateful that Alex stepped aside to pave the way for someone else to lead the Aces to our next championship," he said.
"(Cariaso) has the full trust of the management and we trust the team will likewise work hard and support him."
Cariaso has already accepted the appointment, saying: "Truly a blessing to elevate into this level of leadership. I am honored for the opportunity and genuinely humbled as I face the challenge."
A former Rookie of the Year and a one-time Best Player of the Conference, the 46-year-old won seven championships in his 15-year PBA career, three with the Alaska franchise during its famed Grand Slam in 1996. He also saw action for Mobiline, Tanduay, and Coca-Cola, before returning to Alaska for his final six playing years.
"We also hope Jeff will become the first Alaska player to win championships both as a player and as a head coach," Uytengsu added.
Cariaso has been the deputy head coach for Alaska since 2015 after a brief stint as head coach for Ginebra back in 2014.