ALASKA aims to recommit to its identity in the hope of halting an alarming skid when the Aces take on a dangerous NLEX side on Wednesday in the PBA Commissioner's Cup at the Smart-Araneta Coliseum.
Known for their suffocating pressure defense, the Aces have been surprisingly relying on their offense to keep them afloat, before folding up down the stretch after opponents find holes in their usually airtight defense.
"We haven't been having a problem scoring the ball, but our defense has been porous, may mga butas-butas," Aces coach Alex Compton said in a chat with SPIN.ph after practice on the eve of their matchup against the Road Warriors at 7 p.m. "And really, that starts with me. We just got to make sure that everybody's sharper."
As of Tuesday, the Aces are fourth in the tournament in scoring at 101 points per game, while their defense – although still in the upper echelon of the conference, allowing foes just 97.9 points per games – has slid to fifth after being atop of that department in recent conferences.
"The last two years, by most metrics, we've been the best team in a conference in the whole PBA defensively, so it's a dramatic drop that we need to do something about to really have a shot," Compton, whose team is in a four-game tailspin, said.
Continue reading below ↓
Recommended Videos
"Even when we won four straight, you can ask all the guys, I'm glad we won, but this isn't good enough."
The most recent evidence was last Saturday when they gave up a conference-worst 119 points against the TNT KaTropa in a loss in Legazpi, their fourth successive defeat that dropped them to an even 4-4 win-loss record.
"We're looking for a championship and we're not going to win one with that kind of defense," he added. "We just got to get better on that side of the ball. There's really not too much more to it than that."
"I don't want the offense to get worse; I just want the defense to get its teeth back," he added. "There's really no excuse for it. Other teams are playing well. We just got to get consistent stops. Hopefully we'll start seeing some teeth starting tomorrow."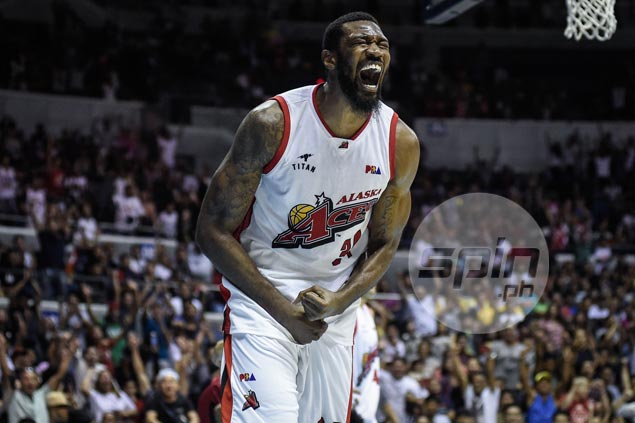 Compton refused to blame import Cory Jefferson for the team's defensive woes.
"Cory's not the problem. One guy is not responsible for a hundred and nineteen points," the American coach said. "It's really a group issue. I'm part of the group; it's the whole group."
Even historically before I got here, Alaska's not the type of franchise to blame it all on the import and try to make four or five changes. Cory's a good guy, he's an excellent shooter, but as a team, our defense has been poor."
The Aces look to regain their defensive identity against the eliminated Road Warriors, who are starving for their first win in 10 games.