ALEX Cabagnot would rather not be regarded as the barometer for San Miguel's success in the 2019 PBA Commissioner's Cup Finals after his solid outing on Sunday allowed his side to level the series to two games apiece.
"I hope not. It's a team effort and everybody has to pull their own weight and it shouldn't be determined on one player's plus-minus or activity on the court," he said after the Beermen's 106-101 Game Four victory.
But the numbers speak otherwise.
In San Miguel's victories in Games Two and Four, Cabagnot has averaged 22.0 points on a 59-percent shooting.
Compare that to the Beermen's losses in Games One and Three, and the premier court general has only nabbed 2.5 points on an 18-percent clip from the field.
Yet for Cabagnot, his eyes is on the collective success of the squad as he believes that SMB needs all hands on deck to stop the Terrence Jones-powered TNT.
"I don't wanna think about it like that, pero tulong-tulong lang. It's something cumulative for everybody to do, so I hope we can continue," he said. "We didn't do anything special today, we just tied it, and it's just 2-2."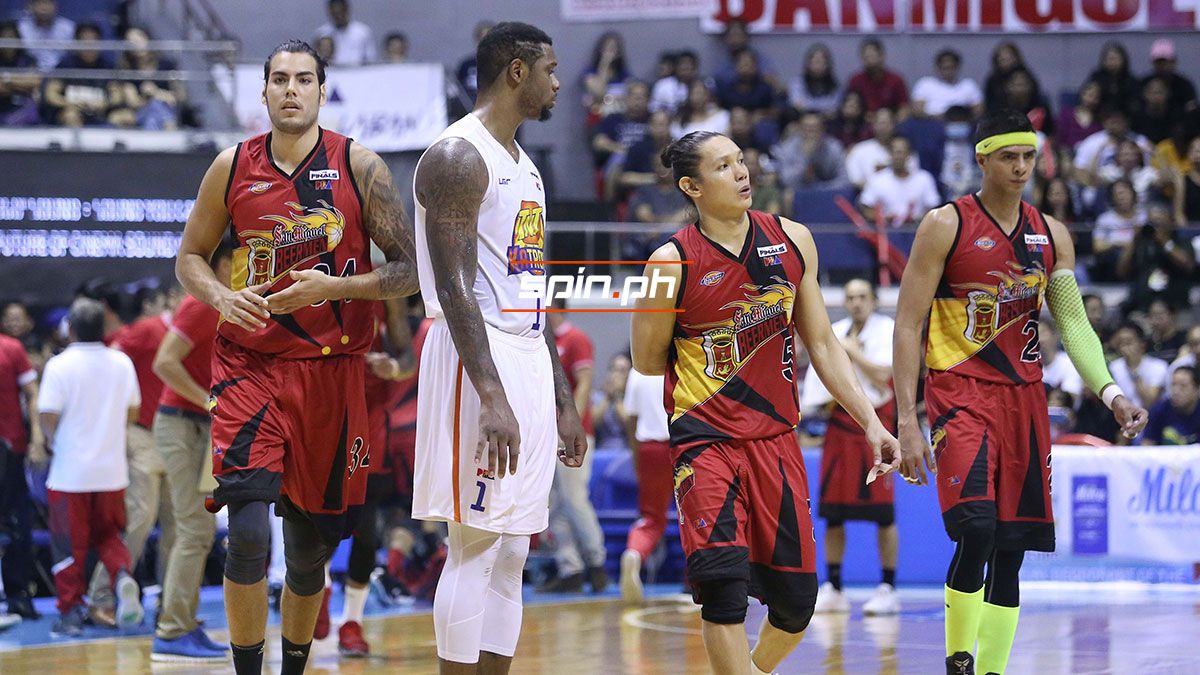 Continue reading below ↓
Recommended Videos
Cabagnot also thinks that neither team has the edge with the series shifting to a virtual best-of-three.
That's why for him, the key for San Miguel is staying minute-by-minute, possession-by-possession, and making the right adjustments to counter TNT's attacks.
"At this moment, we just have to keep our head down, try to go back to the drawing board, try to manifest some schemes to try to alleviate some of their scoring prowess, and hopefully, it works," he said. It's not guaranteed it's gonna work, pero we have two days to prepare, to educate ourselves in certain ways, certain vantage points that they attack from. We're just gonna try to do it as a team."
"We should still keep level-headed, humble, and just get ready for Game 5 on Wednesday."