PHOENIX Pulse coach Louie Alas accused Alex Cabagnot of punching RJ Jazul in an incident that sparked a near brawl in the second quarter of Game Four of the PBA Philippine Cup semifinals on Tuesday.
Tensions ran high when Jazul was seen falling down to the floor after he was guarding Cabagnot with 2:22 left in the second quarter. That led to a near brawl that led to Phoenix's Alex Mallari being thrown out for two technical fouls.
Phoenix lost Game Four, 114-91, and is now one loss away from being eliminated in the semifinals.
After the emotionally charged Game Four, Alas blasted the officials for not spotting the punch by Cabagnot which happened right in front of a referee as well as in the Phoenix Pulse bench.
"Hindi ko alam kung anong tape ang pinapanood ng table," said Alas. "Kita namin na sinuntok si RJ dito (midsection). Ako nasa harap din ako. Talagang sinuntok. I don't know kung ano 'yung rinereplay nila doon."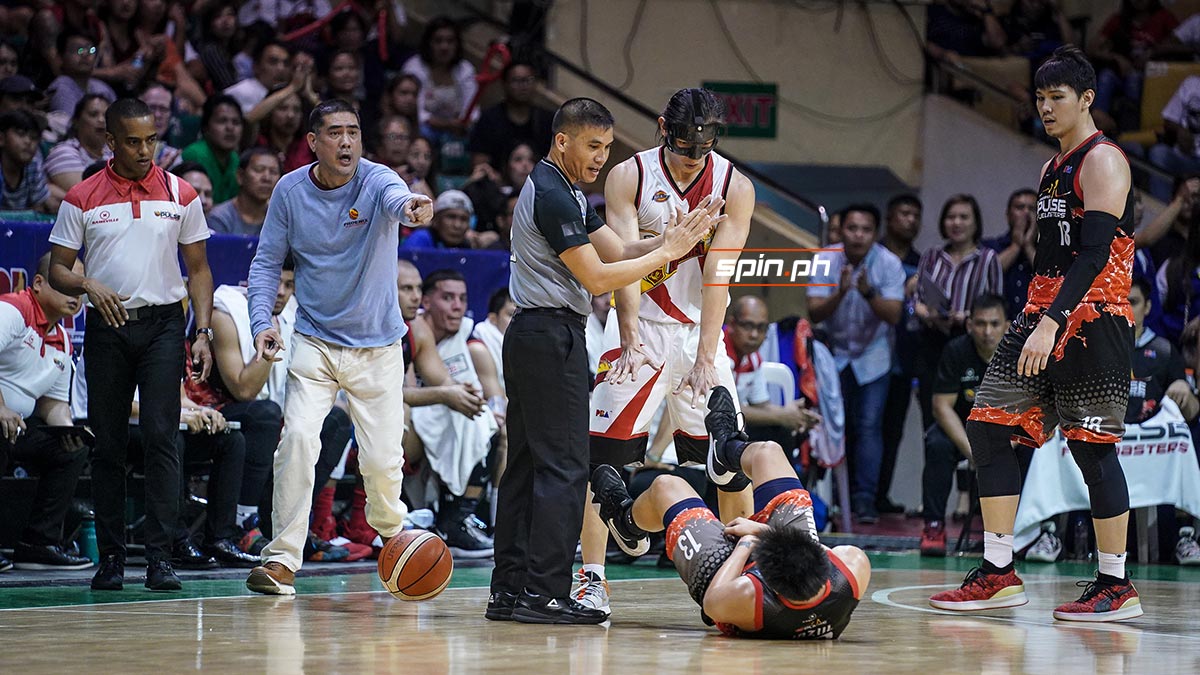 Alas was also perplexed that the game officials didn't throw out Cabagnot following a review.
"Closed fist 'yun right in front of the referees. Ang mabigat, kami pa ang nawalan ng guwardiya, 'yung sumuntok nandoon lang," said Alas.
Alas said he is curious how the league office will respond to the incident.
"Kapag nakita nilang closed fist 'yun, ano ang gagawin nila kapag nakita nila. Hindi nila makita, papakita ko sa kanila 'yung tape," Alas said.
Alas made it clear the incident was not the reason for their defeat in Game Four, but admitted Mallari's ejection as well as the non-ejection of Cabagnot affected the team.
"I'm not saying that (we lost because of Mallari ejection). Sourgraping 'yan. Pero lahat ng sitwasyon diyan, kasama. Ikaw 'yung kapatid mo, sinuntok, walang nangyari. Masisira din ang ano mo eh. Ganun lang 'yun," said Alas.
Cabagnot was no longer at the venue when reporters tried to reach out to him. SPIN.ph is open to the side of Cabagnot on the accusation.