AIR21 is looking forward to redeeming itself from a poor Philippine Cup showing after tapping Ivorian veteran big man Herve Lamizana as import for the upcoming PBA Commissioner's Cup set to kick off early next month.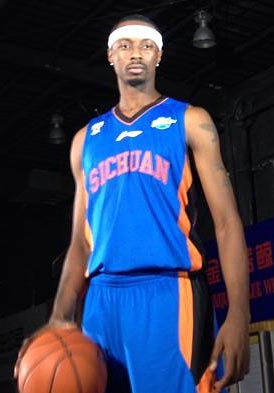 Listed at 6 feet 10 inches, Lamizana, who went undrafted in the NBA in 2004, is coming off a stint with the Sichuan Blue Whales in the Chinese Basketball Association where he averaged 13.8 points, 8.3 rebounds, 1.5 blocks and 1.3 assists.
A product of Rutgers in the NCAA, the 33-year-old power forward hopes to bring in an inside presence as he teams up with the 40-year-old Asi Taulava at front court.
"Mr. Lito Alvarez was excited in hiring him and believes Herve's energy and work ethic will help and inspire Air 21. He is unselfish, I think he is the perfect fit for the team," said player agent Sheryl Reyes of Lamazina, one of several imports under her stable for the upcoming midseason conference.
The well-traveled Lamizana is expected to arrive on Monday to join the team's practice as the Express try to improve on their eighth-place finish in the Commissioner's Cup last season.
Lamizana, who was born in Abidjan, Ivory Coast, played for the Ivorian national team in the 2010 Fiba World Cup in Istanbul, Turkey, before suiting up in the 2011 and 2013 Fiba Africa men's championships, where they placed fourth in both editions.
Noted for his defense, Lamizana averaged 10.4 points, 6.0 rebounds and 2.4 blocks for Ivory Coast during last year's Fiba Africa championships.