CALVIN Abueva will rejoin Phoenix when the Fuel Masters officially begin its team workouts this week.
Abueva, 32, was among the players who underwent swab testing procedure for COVID-19 last Thursday at the Makati Medical Center - one of the mandatory health protocols required by the league to allow them to train.
"Kahit naman kasi nung hindi pa nag lock down, nagpa-practice na siya sa team. Kaya status quo rin siya dito sa workouts namin," said Phoenix coach Louie Alas.
Swab test of the Fuel Masters all turned out negative.
Abueva last week disclosed he's already completed all the requirements of the Commissioner's Office before deciding whether to finally lift his indefinite suspension.
Also suiting up for the Phoenix workouts is big man Dave Marcelo. The former San Beda alum was previously listed on the team's injury list after undergoing surgery to remove bone spurs during the preseason.
But there are also those who are not going to attend the training at the Upper Deck gym.
Jake Pascual is still rehabilitating after going down with an ACL injury prior to the season opener, while Jason Perkins and Jansen Rios opted to skip the workouts as they have members of their households who are susceptible to COVID-19.
Continue reading below ↓
Recommended Videos
"Decision nila last time is no. I don't know now, although hindi sila nag swab test," said Alas.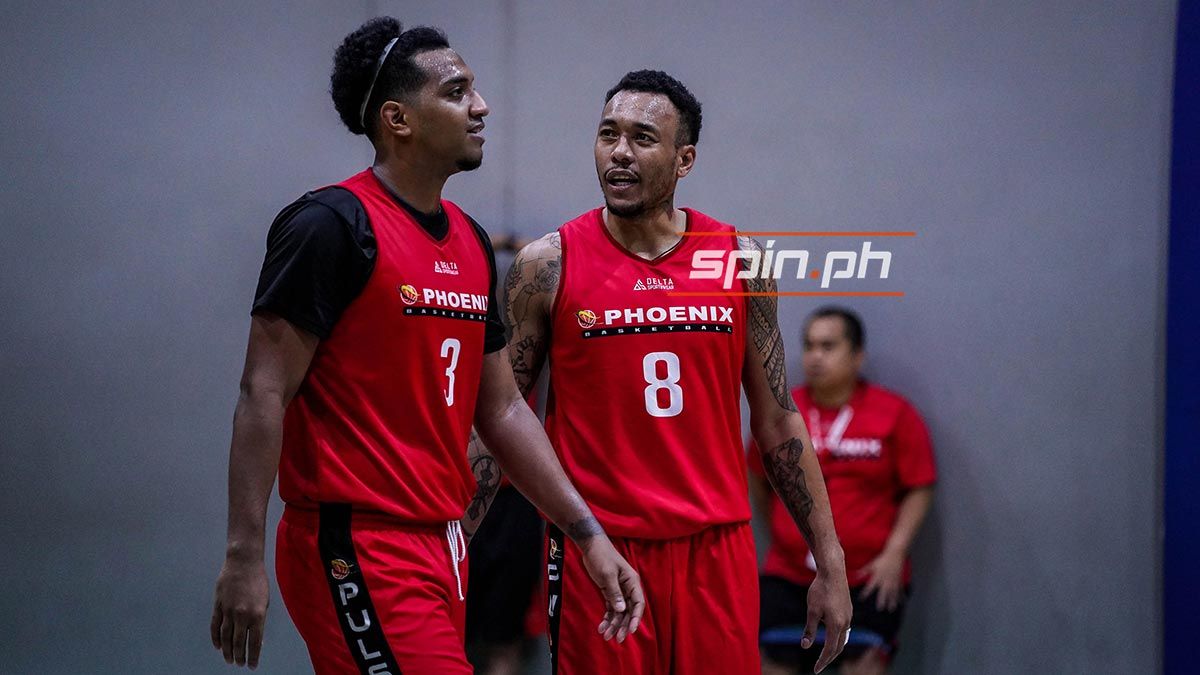 Perkins' wife is currently pregnant, while Rios has two senior citizens with him in his house.
"Sa amin hindi mandatory. We told them if hindi sila comfortable mag-praktis mag-paalam lang especially yung mga may kasamang oldies, pregnant, toddlers sa bahay," said Alas. "Paalam lang sila."
The Fuel Masters meanwhile, are in no hurry to get Pascual back in action.
"We are taking our time with his rehab," said Phoenix team manager Paolo Bugia. "No need to rush him para sure that he can fully recover."