ALAN Trinidad on Friday made an emotional plea to the PBA in the wake of news that his former player, Calvin Abueva, will not be allowed to be included in Phoenix's lineup for the league's season restart in two weeks' time.
Trinidad, a veteran coach who had mentored some of the prominent players who came out of the province like Abueva and Arwind Santos, said it's unthinkable for 'The Beast' to miss out on a bubble season to be held in his own hometown.
"I know [there's] something wrong with regards the decision of the commissioner not allowing Abueva to play in the bubble," Trinidad, fondly called 'Alan Jacobs' in Pampanga's basketball community, said in a post on SPIN.ph's Facebook page.
"He made everything possible for the PBA to let him play, please don't allow others [to] influence the Commissioner's Office to hold Abueva to play in the bubble," he added.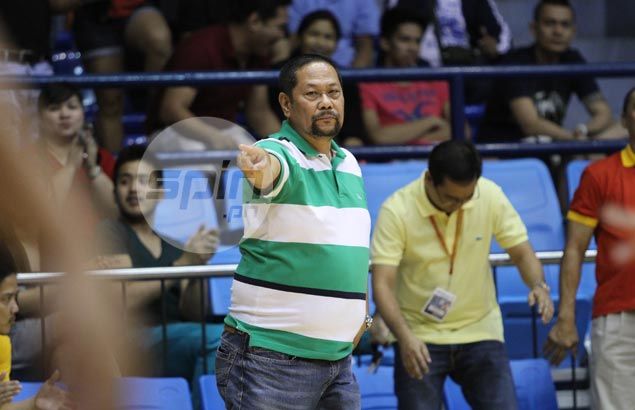 Continue reading below ↓
Recommended Videos
Abueva, 32, was suspended indefinitely by the PBA in June 2019 for a clothesline hit on TnT import Terrence Jones and lewd gestures directed at the girlfriend of Bobby Ray Parks, then of Blackwater.
That suspension has now stretched for 15 months and will likely last until the end of the bubble season - unless the PBA acts fast.
According to Phoenix team manager Paolo Bugia, the ballclub was disallowed from including Abueva in its 25-man delegation for the bubble season at the Clark Freeport Zone since the latter is still suspended.
Bugia said the team has put the matter on appeal, although time is not on their side since the PBA has set a Friday deadline for the submission of official lineups.
As the clock ticks, Trinidad, now the coach of the Pampanga Delta in the NBL, asked the PBA to let Abueva play.
"For the sake of sports and the whole province of Pampanga, let him play," he said. "Imagine, doing the PBA in his own province, and yet not allowing Abueva to play. That's a slap on our face. Please PBA, do the right thing."