A 'KANGKONG' joke pulled off in a television sports show has caused a furor online.
Some fans apparently did not find it amusing.
Sportscaster Aaron Atayde has come under fire from fans of Barangay Ginebra after he pulled off a 'kangkong' prank while interviewing former Kings forward Dylan Ababou on television.
In Sunday's episode of TV5's program Sports 360, Ababou, recently traded to Barako Bull, was asked to answer an online question on whether he would welcome a return to the Kings camp.
Before Ababou could answer, however, host Atayde cut in waving kangkong (water spinach), which rival fans have come to associate with Ginebra's run of disappointing results in the PBA.
Ababou and his fellow guests laughed at the prank but some fans didn't find it funny, turning to social media to cry foul over the Atayde joke.
At posting time, the furor has yet to die down on Twitter and other social media platforms.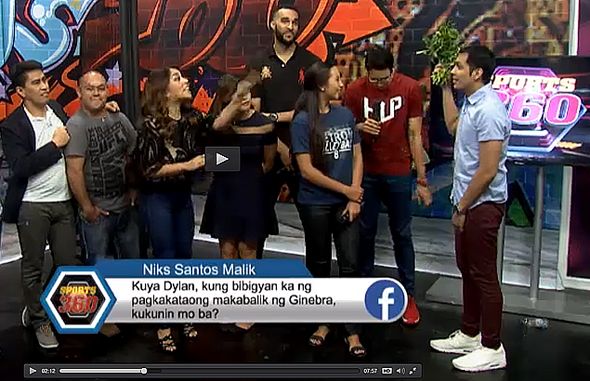 Continue reading below ↓
Recommended Videos