AT the close of the PBA's office hours on July 9, a total of 12 Filipino players born overseas or of mixed parentage, submitted their application to join the 2012 PBA Draft that will be held on August 19 at the Robinson's Midtown in Manila.
While most still have to submit some documents to finalize their entry into the pool, it is believed that most if not all of them will be able to secure their papers by the time the deadline comes around so they can turn into professional players hereabouts.
They may be merely names to PBA fans for now but many of them had been key performers for their teams in the PBA Developmental League and in my capacity as tournament supervisor, I saw them play and on occasion talked to them.
I will now share my observations, based on their eight-month (or in some cases even longer than that) stints they had in season two of the PBA D-League, which ran from October 2011 to June 2012. There were also several who actually were PBA D-League pioneers, and here are the 12 in alphabetical order:
1) JR BUENSUCESO (5-9 G, 24 years old) – played one year with RnW Pacific Pipes. Brilliant in stretches, boneheaded in others. A zoom, zoom point guard who fancies himself a Jimmy Alapag play-alike. Maybe in due time and with the right coaching. He has speed to burn and occasionally nails the long bomb and is fearless going inside. 5-9 may also be a stretch. Perfect for a team that needs speed in the backcourt. Likely mid-second round but could go either way.
Continue reading below ↓
Recommended Videos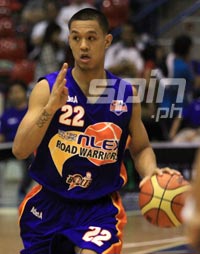 2) KARL DEHESA (6-3, 25 years old) – also closer to 6 feet than 6-3. Played three conferences with NLEX where he was the third option at either guard spot. Very good defender, doesn't crumble in the clutch and is tough (yes, that memorable takedown of Janus Lozada is still fresh in our minds) and strikes me as a smart player who doesn't play beyond himself. Hard to judge but someone in need of some defense and size in the backcourt could take him round two or three.
3) JASON DEUTCHMAN (6-6, 24 years old) – seems taller than that but sure, he's a big guy. Spent last year with Pharex then played a few games last conference with CafeFrance, which cut him before the playoffs. Not a good sign as he seems like someone who could really help you, but might need the ball a lot to be effective. And rookie bigs who aren't crafty with their footwork or solid with their jumpers can't expect that in the pros. Still, he's big and might be worth a gamble as a late first or early second rounder, and only if you have multiple picks.
4) CHRISTOPHER ELLIS (6-6, 23 years old) – NLEX star will be a top five pick for sure, even top three. He's 6-6 with a great wingspan, confidence in his shooting touch and isn't shy to dunk in traffic. Defense a little suspect but he improved from last year to this so he must be a quick study. And he is a good help-side blocker. If there could be a knock on him he gets to be frustrated easily and loses his patience if things don't go his way. Don't take him and put him inside though as despite his size, he is a perimeter player through and through.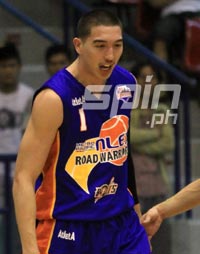 5) CLIFFORD HODGE (6-5, 24 years old) – may, no, should be the top pick in the draft. He is the second coming of Rudy Hatfield with no down side. He's at least an inch taller, has a very good three-point shooting percentage and won't go home to the US every so often to find other jobs. Probably won't date a movie star either but let's not get too far ahead of ourselves. The real deal. One of the league leaders in scoring, rebounds, blocks and FG percentages both inside and outside the arc for NLEX. And he sets the best picks for shooters and rolls to the basket with ease for possible and-ones.
6) MARK JEFFRIES (6-4, 25 years old) – bounced around with three different teams in three conferences because he's a useful guy to have around, evidently coachable and often aggressive, it's just that there isn't a single thing that he does very well on the basketball court. Not that tall and a bit slight to be a banger and rebounder, and doesn't shoot well enough to be a gunner. Last with Blackwater Sports but might be back for another stint in the D-League even if picked.
7) KEITH JENSEN (6-4, 24 years old) – Think Jeffries but heftier, and does a lot of the same things better. The Big Chill starter can be streaky from the outside and he is a great rebounder coming from the weakside. Has some trouble creating his own shots because his ballhandling skills need work and often uses his jumping ability to get his points. Yet I'm sure he will be an early first rounder because his game bears more than a passing resemblance to that of Danny Seigle, which is great because 80% Dynamite still makes a big bang.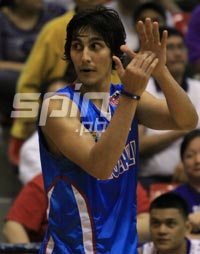 8) ALEX MALLARI (6-4, 25 years old) – Another of the D-League Fil-for pioneers, the PBA comparison is Gabe Norwood in terms of skill set – solid ballhandler for his size, great wingspan, occasionally hits triples but would prefer to drive, some leadership ability. Emotionally though the Big Chill ace is more fiery than Norwood, which is both a plus and a minus. His temper sometimes leads him to make bad decisions on the court but all in all, you can't go wrong with him. He should be picked very early, no lower than fifth.
9) AJ MANDANI (6-0. 25 years old) – A slower version of Buensuceso but no less wild inside the hardcourt. Very solid open court player but struggles when the game slows down and he needs to hit the open jumper more consistently. This speed merchant also bounced around a bit in the D-League before finding a home with Blackwater Sports. Might not be a high pick and won't be anyone's savior so second round at best because he could still improve.
10) KELLY NABONG (6-6, 23 years old) – The guy has actually been around for a while, having played in the old PBL. And at each stop, his team is pumped up by his athleticism and toughness, but often they've been disappointed by his inability it seems to follow instructions and stay focused. That changed a bit under coach Leo Isaac at Blackwater Sports, who showcased his scoring, defense and rebounding. That might have been enough to vault him into the late first round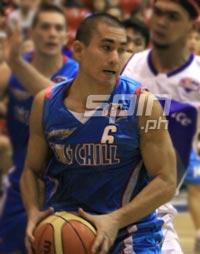 11) YOUSEF TAHA (6-8, 24 years old) – Bit of a mystery. Showed some talent in the bits and pieces of college basketball and D-League action that he actually saw but sidelined way too frequently due to injuries. And despite his size, never grasped the concept of playing with his back to the basket, as the Cebuana Lhuillier center played HS ball in the US as a small forward. Solid passing skills for a big man but not very athletic. He will be drafted, maybe even first round because 6-8 doesn't grow on trees but he is definitely still a project.
12) THOMAS TAN (5-10, 23 years old) – Oh good, the preacher's son is honest, even with his size. Son of former pro Alex, he is a steady backcourt player who doesn't make too many mistakes but one wishes he can make his outside shots a bit more consistently. Solid locker room presence from what I heard from the people at Big Chill. Might be the first Fil-foreign guard selected but could also be ignored if teams want more flash in their ballhandlers. Chris Timberlake II, maybe?
So these are the guys who may be part of the PBA draft pool next month. Which one or ones fits your team and would you love to be cheering for next season in the PBA? We will all know shortly.
PBA Updates