WHILE most people are having lunch on this sunny Tuesday noon, Jimmy Alapag, Chris Newsome, Baser Amer, and Arinze Onuaku of the Meralco Bolts were feasting on mat, turf, battle ropes, and medicine balls to name a few of the exercise tools and drills 360 Pro Gym's head coach Chappy Callanta, C.S.C.S., dished out for this training day.
What the Bolts players were about to enjoy (or suffer, depending on how you perceive working out), though, was no ordinary training day, or at least not the typical ones seen in training montages in movies.
Instead, what appeared like light training left a hulking man like Onuaku panting midway through drills consisting of crawling exercises, passing drills using a medicine ball, dribbling drills with a rubber harness attached to their back, and dribbling around cones at full speed with emphasis on body control as they changed directions.
All throughout the session, Callanta barked the words "pillar" and "posture up." And on cue, the players fixed their body position — chest out, back straight, and abs engaged.
One can attribute the hot start of Meralco in the PBA Commissioner's Cup to the players' strong motivation to bounce back from a dismal Philippine Cup campaign. Soon as they got booted out with a 1-10 record, some of the Bolts wasted no time in hitting the gym to prepare for the next conference, including Alapag who started training with Callanta last year for his comeback from a short retirement.
Continue reading below ↓
Recommended Videos
The Bolts are unbeaten through five games in the midseason conference.
Alapag, who is no stranger to different gyms and training systems, clicked with 360 Pro as it specifically addresses his goal while considering his physical fitness level and capabilities at his age.
"I was 37 years old at the time and getting your body back into basketball after a six-month layoff is really tough," he shared.
"I can't be here in the gym an hour and a half running around doing crazy exercises. I need to come here, be efficient, and at the same time do things at game speed so it helps me on the court so I can help the team win," the former Gilas stalwart added.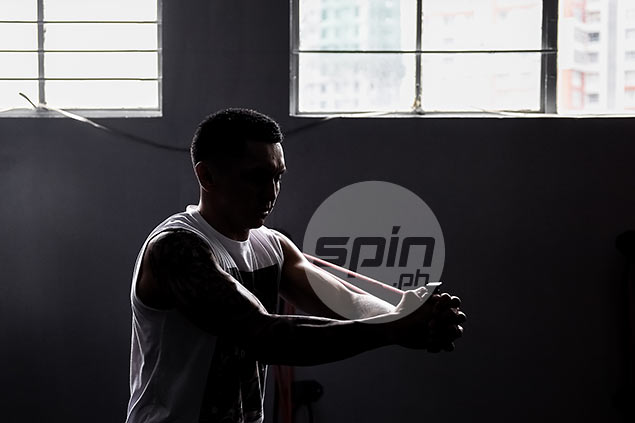 That's exactly how programs, not just for Alapag, but for the many athletes who train at 360 Pro, are designed, Callanta explained.
"What we do first is a needs analysis — we analyze the sport, the majority of the movements done, and their needs," he said.
"It's really just training smarter. We can lift as heavy and as powerful as we can but if it doesn't translate to the game, that's not gonna help their performance," added Callanta about the training done at the six-month old facility located inside the Sparta Complex in Mandaluyong.
Other athletes, like part-owner Gabe Norwood of Rain or Shine, Ginebra's LA Tenorio and Greg Slaughter, the UP Junior Maroons basketball team, triathlete Nikko Huelgas, and national football player Natasha Alquiros, have flocked 360 Pro for this same principle: to train smarter in order to play better.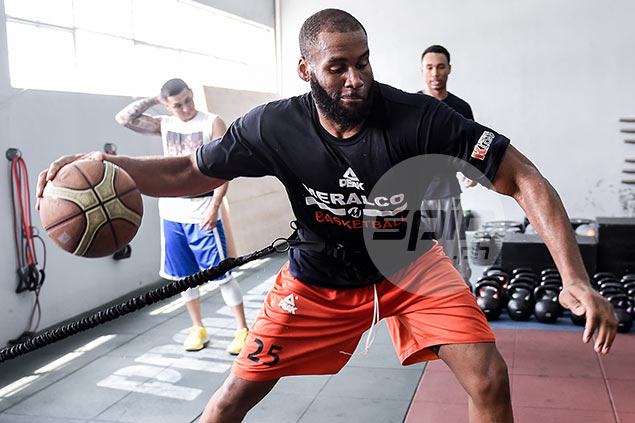 Callanta is experienced in handling athletic training, that's why he puts emphasis on proper pacing and peaking in the workouts he recommends for athletes. For instance, what the Bolts players did on this day was a tapered-down version of the more intense off-season workouts geared towards increasing strength, agility, and better mobility.
With the Commissioner's Cup already in full swing, PBA teams have their own strength and conditioning training as well. Naturally, Callanta wants to avoid overworked muscles that could only lead to injuries.
"Not much weights, a lot of basketball and medicine ball exercises, and mobility work. The amount of stress their bodies endure are double due to games and practices. If we add more here, it's counterproductive so we really make sure they're mobile and flexible," shared Callanta.
Much of this mid-season maintenance work is focused on developing the pillar (which includes the butt, back, chest, and midsection) that improves posture and base of movements for basketball.
"It's a contact sport, if your pillar isn't strong, I push you to the side and you'll fall," explained Callanta. "You want to be in the right position for basketball most of the time, and your pillar [needs to be strong to do that]."
The gym work may not translate into better stats for Alapag so far this season, but considering his age, he's been solid especially in the second conference where he's started in three of their five wins. More important, he's in great shape, breezing by the change-of-direction drills in a blur and hardly looking tired throughout the workout.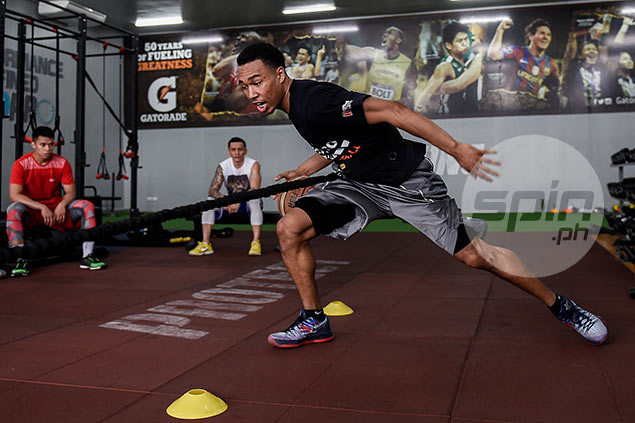 Alapag's rookie teammates Newsome and Amer both nod in awe while watching their team captain ace the drills. And both agreed that the moment Alapag invited them to work out at 360 Pro, they had no hesitation to follow their leader.
"It was basically all the motivation I need to come here and put in the extra work," Newsome shared.
Still, the former Ateneo standout had some struggles early in transitioning to Callanta's training. The trainer noticed that his pillar was still a bit lacking in strength and they also added working on better stopping and landing mechanics to complement his natural explosiveness.
"We have a saying that you need to have brakes just as much as a gas pedal. Basketball isn't a 100-meter dash. It's a sport where you run in multiple directions. So it's very important you know how to stop and change directions because if you don't, you'll get called for an offensive foul," said Callanta.
In the short amount of time he's worked out here, Newsome started seeing results in his game.
"I became even more explosive and I also feel I have better control of my body. Whenever I do a crossover or take a shot, I feel more balanced," said the Meralco rookie, who is already the team's second leading scorer behind Onuaku in the Commissioner's Cup.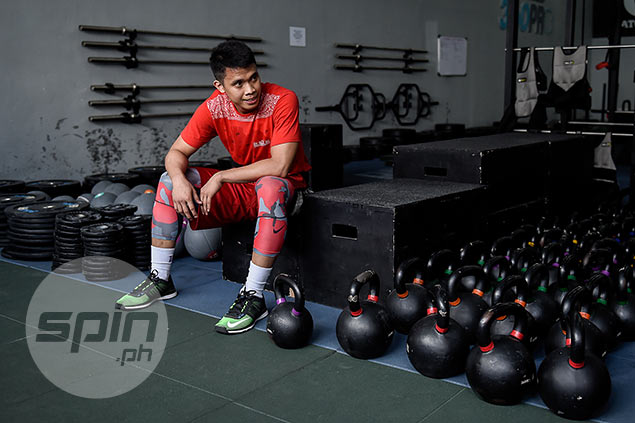 Amer has also experienced the gains of the sports-specific nature of training in 360 Pro, which he said has helped improve the strength of his previously injured shoulder.
"Hindi ito tulad ng ibang gym, na, 'O, buhat ka dyan, bench-press.' Parang sa States ang programs dito at lumakas yung katawan ko at tumaas ang talon ko," said Amer, who leads Meralco in steals (1.2) while contributing eight points and 1.2 threes per game.
The progress of his teammates intrigued Onuaku, and this led him to join their session for the first time. He ended up bent over most times, and exhausted at the end of this 'light' workout, but he was pleasantly surprised at the kind of training he got.
"Coming from the US to different countries, you never know what you're going to get in a gym. I was surprised how good it was. It's not that big but it has everything you need. We got a lot of efficient work done and it's not all that stressful for the body," Onuaku said.
"Hopefully, I don't shoot all airballs next game," he added in jest during one of the water breaks in training.
For more information on 360 Pro, log on to www.completethecircuit.com.